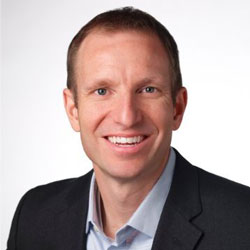 Dell has announced the AppAssure Replication Target VM for Microsoft Azure.
The VM is targeted at customers who want a simpler way to replicate backups to the cloud. It can be downloaded from the Microsoft Azure Market and is available free to existing AppAssure customer who can take advantage of the Bring Your Own Licence (BYOL) model.
New customers will need to buy a licence from Dell or an authorised partner although they can trial it for 30 days before having to purchase a licence.
According to the press release Dell is claiming three key benefits for the AppAssure Replication Target VM:
Efficient, customizable backup retention: Incremental block-based forever architecture means only changed blocks are moved reducing bandwidth requirements. Once replicated, backups are immediately accessible and customers can perform object-level recovery from any replicated snapshot.
Reliable archive creation: Cloud archiving provides customers with the ability to do long-term retention of backups. Using the existing AppAssure cloud connector AppAssure Replication Target VM can be automatically archived to Azure.
Flexible recovery: Customers have greater flexibility in how they recover data including the ability to mount an AppAssure Replication Target VM. This reduces the recovery windows for operations teams making it possible to get data back quickly.
Brett Roscoe, executive director and general manager, data protection, Dell Software said: "The solution makes it easy for customers to integrate Microsoft's leading cloud capability into their backup strategies, allowing them to deploy a replication and disaster recovery target in minutes at a fraction of the cost of traditional replication techniques. Along with our AppAssure software and appliance offerings, this solution continues pushing the envelope in terms of the ease of use and capabilities we offer customers."
Dell strengthening its cloud partnership credentials
While Dell has backed away from building its own public cloud offering it has not backed away from cloud. It is spending a lot of time and effort to make itself a key infrastructure partner strengthening its existing relationships with several cloud service providers. It has also continued to develop its private cloud infrastructure for its customers. In a recent announcement it talked about creating cloud blueprints which will make it easier for customers to deploy their own cloud.
This announcement is about addressing two problems with the cloud that enterprises often ignore. The first is the bandwidth requirements to get data into the cloud and the second is how to effectively replicate VMs as part of a backup strategy. Using a block based approach is nothing new and neither is linking it to replication of data.
The key here is making the AppAssure Replication Target VM available through the Microsoft Azure Marketplace and allowing customers to use their existing licences. This provides customers with a quick way to start backing up their VMs to the cloud for no additional cost other than those associated with cloud storage, compute and network demands.