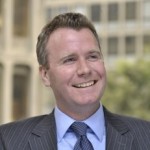 In a brief press release based on research carried out in May 2015, Deloitte have predicted that the UK may see an explosion in mobile payments. The research showed that over a third of 18-34 year olds were interested in using mobile payments compared to just a fifth of 55-75 year olds. This is hardly confirmation that it will happen, but there are other signs it could happen.
Ed Marsden, UK lead telecommunications partner at Deloitte, concluded: "We are reaching an inflection point for NFC-enabled mobile payments in the UK. We expect that usage of contactless mobile payments could surge, and, within twelve months, paying for a flat white with a phone will become as familiar as contactless card payments."
Marsden is to an extent hedging his bets in the statement but also believes that other barriers have been overcome to mobile payment adoption.
The ability to receive payment
While the survey did not include retailers, there are now approximately 250,000 sales terminals currently incorporating contactless readers. This growth has been helped by the availability of mobile card readers such as iZettle and Elavon mobile Merchant (although Elavon does not seem to offer a contactless payment option yet). Contactless pay is now understood and no longer as feared by retailers, thus they are more likely to be happy to push payments through this method.
There is still a long way to go though, supermarkets have been slow to adopt the terminals, probably due to the cost yet it seems obvious to replace POS devices in the 10 items or less queues with contactless payment. Credit card companies and banks often warn people to hide their pin numbers but in some public places this is difficult and contactless payment seems to be the obvious answer.
Will Apple Pay feed the growth?
Yesterday, Apple launched its Apple Pay service and already appear to have the support of the majority of the major banks with the exception of Barclays. Amazon should be launching their own solution in the autumn.
With the limit increasing from £20 to £30 in September for payments the £2 billion that was spent in 2014 seems likely to rise significantly. As of December 2014 there are 58 million cards in circulation and with £380.8 million spent in that month alone. The monthly trend is still increasing as well, so 2015 should see a significant increase (Source: UK Cards Association).
The question is will people start to use their mobile phones for the payment? One answer to that may be to look at the successful migration of store loyalty cards, train tickets and airline boarding passes to phones. If consumers can get a smoother process where they pay and collect loyalty points with a single swipe of their phone, it is likely that take-up will be robust. This will require some integration work so that they do not have to change apps but it is not a significant hurdle.
Security or Ease of Use
Marsden is correct in pointing out that security may be the biggest stumbling point. He commented: "Security has always been the biggest barrier to the adoption of mobile payments: 42% of all mobile phone users cited this as a reason for not doing so. Yet, making contactless payments can be very secure, thanks to the combination of fingerprint readers and tokenisation technology which means that the phone does not need to transfer credit card details when the payment is made.
"As new services are launched, we would expect that concerns about security will decline. Around 5 million smartphones now have fingerprint scanners, which consumers are using to make payments or unlock their devices."
This is true, yet Apple Pay uses the finger print technology built into the phone and this fact alone may overcome people's concerns. A stolen card is not always noticed, and payments card be processed, if the pin is known the loss can be substantial. People are more likely to be aware their mobile has been stolen, but it will take some sophisticated criminals to take fingerprints.  This does not mean it won't happen, it's just less likely.
However the biggest barrier is likely to be ease of use. Which is easier: using the App on the phone to make the payment by pressing ones fingerprint against the reader or, using a credit card to make the payment? The problem with using a card is that often people carry more than one contactless payment method within their wallet. This means that buyers need to take out the correct card from their wallet to make the payment, that alone makes is more cumbersome a method than using ones phone which is probably in hand anyway.
Five trends for adoption of contactless mobile payments
Marsden cites five key factors for the adoption of mobile payments in the UK:
An existing base of millions of smartphones that have the required functionality of making in-store contactless mobile payments;
A familiarity with contactless payments, particularly in cities, where contactless is becoming the default means of payment in some locations;
A strong acceptance of using finger print readers to authorise transactions;
A significant installed base of retail outlets capable of receiving in-store mobile payments;
A healthy curiosity for reinventing traditional ways of doing things, including payments.
He is not saying that all these have already happened but certainly with the marketing campaign that Apple has launched for Apple pay and Amazon's later in the year the growth of contactless payments is not likely to slow down. Whether he is correct in predicting that contactless pay in the UK will accelerate faster than the US is harder to confirm.
Marsden concludes: "People currently leave home with their purse or wallet and their smartphone; ideally we would like to carry just one. Smartphones access social networks, take photos, deliver email, navigate routes, provide news and plenty more. For many, a purse or wallet's only role is to store credit cards. Subsuming these cards into a phone is a logical next step.
"Having overcome these key barriers, we will see a stronger adoption of mobile payments in the coming months. There is little additional effort required by UK consumers to be able to use mobile payments; it is simply a case of activation."
Is NFC good enough?
There has been some criticism about NFC though, according to some people it still has constraints. Dan Wagner, eCommerce veteran and CEO Powa Technologies comments: "The decision to only use NFC also drastically reduces the scope of its usage for retailers as they have to support NFC terminals.  Apple Pay doesn't support online shopping either – once again limiting what consumers can use it for."
Wagner clearly feels that there are other solutions that can be more versatile. Powa Technologies portfolio of products introduces both and integration with the old card payment methodology with PowaPIN and also introduces App based solutions such as PowaTag.
Wagner says: "What shoppers really want is a ubiquitous solution which allows them to buy products anywhere, at anytime, from a range of mediums, using any digital device." This might be true, but as Betamax found out when fighting VHS, it is not always the best solution that wins the day.
Conclusion and the future
Deloitte forecasted back in January contactless payments as one of the key trends in 2015. The next few months should prove that valid. The interesting question is what impact this will have on the credit card industry.
If Apple and Amazon phones become the norm for payment how will the credit card industry respond? Will Apple and Google merely be vehicles for the payments or may they look to set up or even purchase a bank in order to gain more revenue.
What will Microsoft do? Microsoft launched their wallet back in 2012 but since then there has been silence and few transactions. Satya Nadella recently cut another 7800 jobs from the mobile arm but there will need to be some movement in this area as Microsoft are likely to fall even further behind in mobile sales.
Another factor that will have an impact is the merchant fees that are charged by these new entrants. Will Apple seek to gain an extra cut in the market, and if they do who will pay? Merchant fees have come under increasing scrutiny recently with the European Union investigating Mastercard and threatening Visa. While these payment types may take off retailers will be wary of losing too much of their profit margin.
The mobile providers cannot afford to pressurise retailers into increasing costs for their payment methods, but they will also need to work out how to increase their own profits, which will mean that someone will be losing profit.  Apple and Amazon may argue that by using a phone they are decreasing the cost of fraud but either the bank, the retailer or the consumer will end up paying.