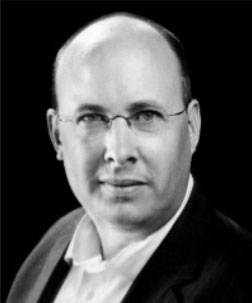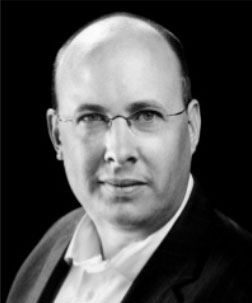 Aspera have announced the release of SmartTrack 4 the latest version of its Software Asset Management (SAM) platform.
Software Asset Management is a technology that is in use within many larger enterprises and yet some companies still ignore it. Historically SAM solutions have been functional, delivering cost savings based on the comprehensive management of the lifecycle of software licenses.
This latest version of SmartTrack seems to be more about improving the look and feel of the software rather than a major upgrade in functionality.
This change of focus is one perhaps driven more by the LaaS (Licensing as a Service) offering than by traditional user request. Web portals live or die by their ease of use and by improving the look and feel of the software Aspera will enhance their sales opportunities.
As Christof Beaupoil, Co-Founder of Aspera Technologies, commented, "SmartTrack has always been the most powerful license management tool on the market. And now it's also pretty to look at! As of version 4 our user interface is more intuitive, attractive, and streamlined than ever."
SmartTrack 4 features
SmartTrack 4 is all about user experience. It appears to be a major rewrite of the front end, delivering a product that improves the usability and friendliness of the product.  Aspera's website includes the following enhancements.
Improved Features Include:
Bigger active workspace. Aspera UX experts completely redesigned the tables, getting rid of the footer and checkboxes, and giving a panorama view with less scrolling.
Time-saving workflow. Windows now open as overlays instead of pop-ups, for a speedier, smoother experience.
Clearly defined tables. Tables have been updated with a clean design for an easier overview, and are quickly accessible through the menu with Favorites.
Faster, cleaner forms. Required and important fields are now grouped together in forms, while advanced options are hidden in expandable groups until they are needed.
New dashboard and widgets. A dashboard has been added to the Start page, with helpful widgets that enhance and personalize your workflow.
New Search feature. The Search field lets you search every part of the interface, and auto-completes as you type a feature name for a faster search.
Intuitive menu navigation. The number of menu items has been reduced, the menu structure is streamlined, and helpful icons explain the menu text.
Updated menu icons. Appealing new icons like a plus sign, Favorites star, and trashcan align to current visual standards, for a self-explanatory interface that streamlines your process.
Fewer clicks. Checkboxes are a thing of the past, as records are now highlighted and selected with a single click.
Helpful inline validation. When a field needs to be filled in or corrected, the form now jumps to that field, and the message prompt appears below the field.
Improved color scheme. The dark-blue interface has been replaced with a modern design, using light blues, whites and grays that are easier to read.
Helpful field colors. Color coding, such as required fields marked in blue, makes navigating around in SmartTrack more intuitive.
Better accessibility tools. Support for screen readers has been enhanced, and a single column layout ensures easier reading and requires minimal movement.
Onboarding is efficient. New and experienced users will find SmartTrack 4 to be intuitive from the get-go, so training employees is faster and less expensive.
There are no doubt a number of fixes included in the product but Aspera have sensibly not delivered a whole raft of new functionality as well. No doubt this will follow in future releases but they now have a modern looking product that will stack up against its competition. The new features that are included are focused on improving the speed of use.
Mathias Knops, Director of Product Management, explains, "Much of SmartTrack 4 is a thoughtful redesign of its usability. We have evolved our platform from a rather technical database front-end into a full web application that behaves and feels as you expect. I'm also very pleased about a new feature—a customizable dashboard on the Start page that lets you pull SmartTrack details to the surface and work faster in your daily tasks."
SmartTrack 4 Availability
SmartTrack 4 will be available from July 27th for both new and existing customers. There is also a webinar on the same day "Get to know SmartTrack 4 and Simplify Software Asset Management." July 27 2015 @ 6pm – 7pm BST | 1pm – 2pm ET | 10am – 11pm PT led by Robbie Plourde, Aspera VP of Consulting.
Summary
Software Asset Management is often a hard sell to the board and is generally seen as adding little value to the business. Aspera's claim that 30% savings on software costs can be achieved through the use of SAM seems initially far fetched. However, some companies will achieve more than this, and as companies become increasingly flexible the value of tracking license usage actually continues to bring benefits as licenses are moved between staff and divisions or not renewed.
It will be interesting to see whether Aspera use this latest version for a major push in the LaaS service. The ability for companies to utilise a user friendly cloud based software to control their asset management, a service that in itself is flexible and scalable with the company seems like the right direction for Aspera