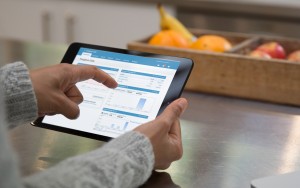 Xero have teamed up with Paymark in New Zealand to offer New Zealand business the opportunity to eliminate paper receipts. The Paymark EFTPOS business processes more than 75% of the electronic transactions in the New Zealand retail market. With Xero supporting 138,000 New Zealand businesses between them the companies should be able to eliminate paper receipts for small businesses and consumers.
This is a logical progression in a world where paper is becoming more obsolete day by day. Cheques are becoming a rarity and contactless payments starting to become more popular it was never going to be long before paper receipts became a thing of the past.
What is interesting is that the solution bypasses the banks and means that the data captured flows between the EFTPOS solution and Xero's cloud. It will be interesting to see whether Paymark integrate the software into any personal finance programs, or indeed whether this means that Xero will be looking at that market at all.
Xero and Paymark to create Open Standard
Intelligently Xero are open to this possibility realising perhaps that they are creating a standard, that if others follow will eliminate paper receipts once and for all. Rod Drury, CEO Xero. commented: "We want this to be open and we are sure that other accounting and expense management vendors will leverage the work done by Paymark and Xero to fulfil our vision."
There are a number of solutions out there that are aiming to do something similar but with such a large share of the market it is hoped that Xero and Paymark actually achieve this. In the UK alone 11.2 billion paper receipts are printed every year, at a cost of £32million and 7.5 million kilograms of paper (Which?). In the US the numbers are more staggering with over 250 million gallons of oil, 10 million trees and 1 billion gallons of water in creating receipts that merely become 1.5 billion pounds of waste.
Commenting on the solution that will go live later in 2015 Drury said: "New Zealand is already the leading country in online business with around a quarter of small businesses already using Xero's online accounting software and half the population using online banking.
"We have a leading EFTPOS network and by working with Paymark we can dramatically reduce paper receipts and save small businesses money and time by accurately and automatically capturing expenses directly into the Xero platform…Our vision for New Zealand is to be the world's leader in electronic business and this is a clear example of how we can work together to make a real difference."
Can Paymark get others to Integrate?
Mark Rushworth, CEO of Paymark says the collaboration presents unlimited opportunity, he said: "Wouldn't it be great if, as you leave a taxi, you could simply wave your bank card or phone over the EFTPOS terminal to complete the transaction, and leave knowing that your eReceipt is instantly expensed in Xero.
"Revolutionising the way we store and use receipts will streamline many processes. It means no more waiting for receipts only to put another piece of paper in your wallet that you'll need to do something with later. eReceipts will undoubtedly result in increased productivity for businesses."
It is only hoped that the experiment is a success and Paymark find other companies willing to integrate with the new solution.