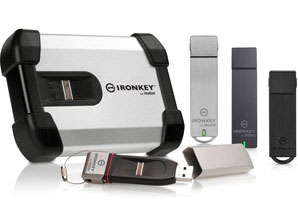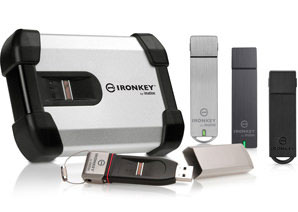 Imation has announced that its IronKey eUSB devices will now support McAfee ePolicy Orchestrator (ePO) v5.1. This announcement enables administrators to use both the on-premises and cloud-based versions of McAfee ePO to manage servers, desktops and now removable USB storage devices.
Among the range of features that McAfee ePO offers is the ability for administrators to lockdown desktops and servers to restrict what devices can be connected. Imation claims that IronKey eUSB devices are the first encrypted USB devices to deliver support for ePO 5.1 which shipped in November 2014.
Two of the key IT support functions that ePO 5.1 enables for IronKey eUSB owners are password reset and the ability to remote wipe or disable devices that have been reported as lost or stolen.
IronKey eUSB already a highly secure solution
One of the challenges around moving data and mobile workforces is data security. Each year security companies list USB devices as one of the top exfiltration routes for stolen and lost data. USB devices are also a common route for malware to enter the enterprise.
According to Ken Jones, vice president of engineering and product management for IronKey: "IronKey hardware-encrypted drives set the standard for truly secure end-points for enterprises and governments around the world. Our drives are immune to the recent BadUSB threat that jeopardizes IT infrastructures. Using ePolicy Orchestrator software to block other drives locks down the end-point from this sort of pernicious threat."
Pricing
The press release gives a price point of $10 per device and lists the IronKey F100, F150, F200 flash drives along with the H100 and H200 hard drives as being supported by McAfee ePO 5.1. There is also support for some of the older Imation and McAfee branded drives although a full list has not been provided.