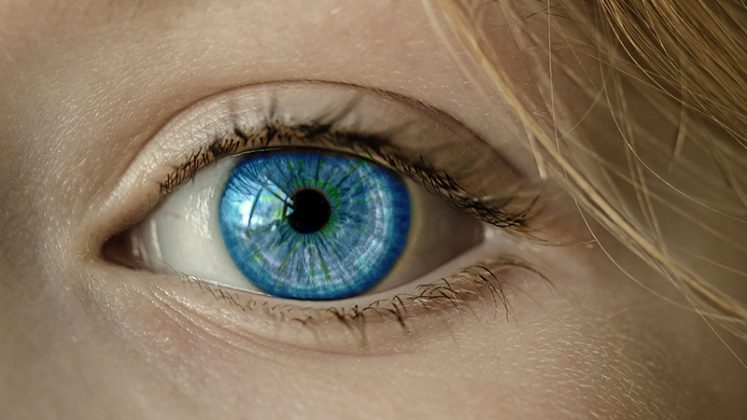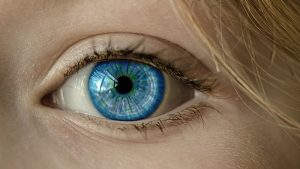 Several interesting pieces of research were published this week. They included research from Epicor that looked at the engagement customers have with ERP vendors. There are lessons from this across different SaaS sectors. Customers want a long-term partnership, but vendors are failing to deliver this currently, according to the findings of the research. Other research published this week is below.
ActiveCampaign
The ActiveCampaign Q3 consumer purchase behaviour report has shown that 58% of millennials see trust and transparency as the top motivators when engaging a new brand via social media. Overall, under half of the 1000 respondents to a recent survey agree. The study also found that 70% of consumers purchased from a social ad within 30 days. Furthermore, 76% plan to purchase gifts in-person this upcoming holiday season.
Other findings include:
59% of consumers (and 76% of Gen Z) say they've discovered new brands through shops on social media platforms like Instagram.
44% of consumers (53% of Gen Z and 65% of millennials) would purchase from a small business on social media based on influencer recommendations.
42% of consumers made purchases from clothing/apparel-centred social ads (50% of Gen Z and 62% of millennials).
46% of consumers made purchases from food/beverage-centred social ads in the past 30 days.
Sameer Kazi, president of ActiveCampaign, commented: "Seeing how important trust and transparency are to customers really resonates with us at ActiveCampaign. We just crossed 10,000 positive customer reviews on G2, a distinction that only 17 products have on the review site. We attribute our success and growth to our highly satisfied and engaged customers. Every customer values trust and transparency, and the data from our survey highlights that very clearly."
Act!
Businesses with CRM technology showed more optimism for H2 2022 than those relying on paper records or no systems at all, according to research from Act! The research also highlights small businesses' key challenges over the last 12 months, with Inflation (44%) topping the list. Hiring (15%) and employee retention (11%) were lower than expected.
Steve Oriola, CEO of Act! Commented: "It's clear that SMBs continue to face new and evolving obstacles in today's post-pandemic-era market, and with owners of small businesses performing most, if not all, of the responsibility when it comes to marketing and sales, the ability to automate marketing and sales operations through CRM software could significantly reduce workloads and improve productivity.
"As consumer needs and industry best practices continue to evolve, SMBs that continue to adjust and implement innovative tools have an optimistic outlook for the future."
ADP
The ADP Research Institute's People at Work 2022: A Global Workforce View is out. People want flexibility. A survey of 33,000 workers across 17 countries found that 71% want more flexibility. 50% of workers would even accept a pay cut to get more flexibility. These changes include moving to a four-day week. Those companies refusing to change could face their own Great Resignation, with 71% of employees revealing they considered making a major job change in the last year.
Sirsha Haldar, General Manager UK, Ireland & South Africa at ADP, comments: "Workers are demonstrating strong demand for innovative alternative options to the traditional nine-to-five to keep them satisfied at work.
"For employers who are still grappling with what the post-pandemic working environment should like, and how to keep their staff happy after all the pressures they have endured and the dedication they have shown, giving them more flexibility and control over when they work could be worth considering.
"With some employers starting to trial modernisations like a four-day working week, creative thinking is already beginning to translate into real world change. If they can make it work while ensuring business needs continue to be met, it could be win-win all round."
Anaplan
Anaplan, in partnership with Deloitte, commissioned The Harris Poll to survey more than 700 CFOs and senior departmental leaders across the U.S., UK, Australia, France, Germany, Japan, and Singapore. It has released the findings and a selection of key insights in a new research report: Architects of business change: Awakening the potential of the modern CFO.
There are some interesting insights. 82% of CFOs and 86% of their senior colleagues agree that recent challenges, such as the transition to hybrid work and supply chain volatility, could have been improved with stronger communication.
CFOs and senior colleagues realize that to revamp planning, they need to be more collaborative, agile and access real-time data. CFOs and senior colleagues realize that this requires an improvement in people dynamics (82% vs 86%), technology (80% vs 86%) and processes (81% vs 86%).
The report also looks at coaching within organisations and the evolving impact that ESG has on CFOs and vice versa.
Victor Barnes, Chief of Connected Planning at Anaplan, said, "CFOs are critical to driving digital transformation and expanding growth opportunities. And while we've done our best to dispel the myth of the CFO as conservative executives preoccupied with numbers, there's still more to be done. It is encouraging, therefore, to see that these findings show that CFOs are, in fact, inspiring, strategic leaders."
BlueYonder
The 2022 state of Supply Chain Sustainability report, Avetta, Blue Yonder, C.H. Robinson, KPMG LLP, and project44, was published by the MIT Center for Transportation & Logistics (MIT CTL).
Pressure to support SCS has increased steadily since last year, though that pressure has focused on different areas than last year. In particular, environmental dimensions of SCS received much more attention than in 2020: Climate change mitigation and natural resource/biodiversity conservation saw the biggest increases in interest from last year. Notably, no one issue area saw a decrease in interest from 2020 to 2021.
Geographically, the report found notable differences between firms headquartered in the Global North and those in the Global South in terms of which dimensions of SCS they prioritize, which has critical implications for supply chain managers doing business internationally.
Hong Mo Yang, Senior Vice President for Industry Strategy, Blue Yonder, commented: "In the face of constant disruptions, leading companies worldwide are urgently redesigning their supply networks and ecosystems to not only address business continuity and resilience, but also to improve their supply chain for sustainability, which is a very high priority for internal and external stakeholders alike."
Ciphr
Based on a survey of 1,000 UK employees, Ciphr has revealed the jobs that they would rather do. Many of the top twenty jobs are vocational, and 33% involve helping others. The top five were Teaching, self-employed, my current job, nursing, and then working with animals. David Richter, director of marketing at Ciphr, says: "Many of us had a dream job that we aspired to when we were young, and – as Ciphr's latest research shows – many of us still have an ideal job in mind. Even if the job itself may have changed over the years.
"While some ideal or dream jobs are harder to pursue than others, like being an astronaut or a racing driver, most of the roles included in Ciphr's top 20 'ideal jobs' list are not particularly unrealistic or unachievable – although they may take some investment and professional training. It's almost never too late to retrain or change your career if you have the desire and drive to do so.
"It's also worth remembering, however, that the grass isn't always greener somewhere else and that you may already be doing the ideal job for you – especially if you're happy in your role and feel fulfilled by your job more often than not. If that's not you, then it might be time to ask yourself this: if you could do any job that you'd like, what would it be?"
ConnectWise
Service leadership published the 2022 Annual IT Solution Provider Industry Profitability Report. TSPs continue to flourish despite challenging times. Peter Kujawa, VP, Service Leadership, commented: "Despite the pandemic and supply chain issues that ran rampant last year, TSPs did remarkably well financially in 2021.
"We are seeing this trend continue across TSPs, especially Managed Service Providers (MSPs). MSPs are extremely optimistic in their projections for 2022, budgeting 19% revenue growth in 2022, a 64% increase over budgets in 2021."
The report looks at global TSP financial performance, operational maturity, and value creation. It also revealed that 2021 was a record-setting year for TSP Mergers and Acquisitions (M&A), driven significantly by TSP owners looking at an exit strategy.
SAS
According to research by SAS, Two-thirds of business leaders plan to increase investment in predictive analytics. Other notable findings included:
97% said a data-driven approach is encouraged or incentivised throughout their organisation.
77% said data analytics was an important component of their overall strategy.
61% said there had been a financial or operational return on their investment in analytics so far.
28% said they have found it difficult to quantify a return on investment in analytics.
11% said they are yet to see a return on investment in analytics and AI within their business.
Alan McGlinn, Director, SAS Ireland, said: "It's clear that organisations in Ireland are finding that investing in analytic solutions is helping them to expand their ability to make good decisions more quickly, ultimately delivering more value in a shorter timeframe. With mounting economic pressures, it's important to find innovative solutions that help organisations remain competitive in the face of rising costs."
Xero
Xero released its small business index for Australia and New Zealand. In Australia, the index rose 29 points to 156, the highest ever. This was mainly due to a fall in the average time a small business takes to get paid. It fell 3.5 days to 20.1 days, probably due to the end of the financial year. However, wages and sales recorded a slowdown and jobs (up 2%) delivered the best result since November 2021.
In New Zealand, wages and jobs were up 6.8% and 4.4%, respectively. Xero's Managing Director for New Zealand & Pacific Islands, Craig Hudson, says despite these strong measures, small business sales only grew 3.3% y/y in June – the slowest growth rate since September 2021.
Hudson added: "Strong wages are a good goal for small businesses to aspire to, we want to have a high wage economy. But it's important this growth is matched by sustainable sales growth.
"At the moment, small businesses are able to attract staff – even from larger corporations – through competitive wages. But something they should watch out for is the slowing of sales, which will directly impact profits."