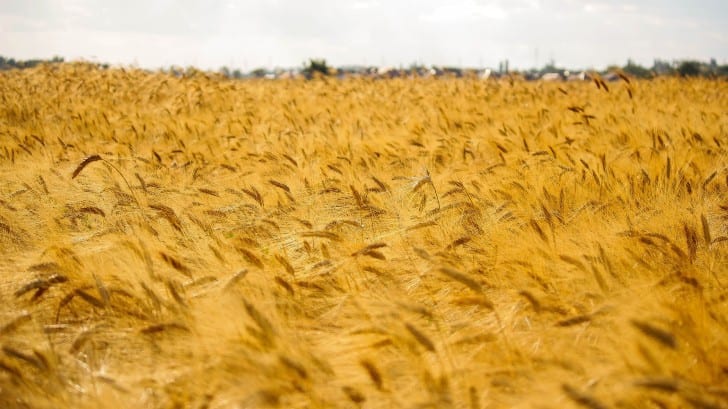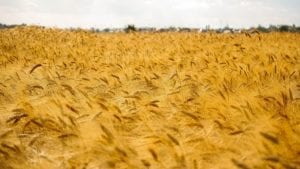 This week's results included IFS, Microsoft, Ramco Systems and BlueYonder, with several growing in double digits. The stand-out results came from WorkWave, which managed 148% revenue growth in Q2. Zoho also gave a full business update to a group of analysts in Texas, unveiling the philosophy behind its global expansion that has seen it reach 80 million users.
Acquisitions continue with Forterro acquiring OrderWise to create a significant footprint in the UK. Enterprise Times spoke to Dean Forbes, CEO, about the acquisition. Workday announced a new sponsorship, targeting the German market with Borussia Dortmund.
Sage launched Sage Intacct Manufacturing in the UK following the product launch in France in March and a potential launch in the US.
Acquisitions
SOFTONE Group acquired a 61.73% share of cosmoONE, a leading provider of B2B e-procurement and e-auction services in Greece, previously owned by OTE Group.
Panos Martinis, the Chief Executive Officer of the SOFTONE Group of Companies, stated: "This new agreement aligns with our strategy to invest in leading technology schemes. cosmoONE, develops and markets a series of renowned procurement-related B2B solutions that, combined with IMPACT's and SoftOne's solution portfolio, create solid synergies that support our vision for developing the largest business-connecting platform in the cloud.
"Moreover, we strengthened our capacity to penetrate the medium and large market with best-of-breed solutions, that can lead businesses to fully digitalize all of their B2B processes."
Appointments
CAI Software has appointed Matt Geffken as Chief Product Officer, effective immediately. Geffken will report directly to CEO Brian Rigney.
Business
ERP.bg has certified Smart Business Soft Ltd as a gold partner only a year after being certified as a silver partner.
IRIS Software Group (IRIS) is partnering with Workfinder to help customers tackle the recruitment crisis by providing access to millions of skilled young people across the UK.
Paytronix Systems, Inc announced an exclusive launch with PDI. The integration between Paytronix and PDI Enterprise enables c-stores to sell their full inventory of items more easily through first-party and third-party ordering sites.
QAD has introduced the Elevate Program, which provides its ERP customers with a simplified upgrade path to QAD Adaptive ERP through a rapid, low-cost, automation-powered approach.
Customer
Paola Dyboski, the founder of Dr Zigs, the ethical bubble manufacturer in North Wales, shared how MRPEasy has helped replace spreadsheets and support business growth.
Meridian, Canada's second-largest credit union and the largest in Ontario, has selected Oracle NetSuite to help modernize and streamline its business practices to serve its Members better. With NetSuite, Meridian can take advantage of an efficient integrated financial system to support its growth and ongoing digital transformation.
Oracle has been appointed to New South Wales (NSW) Government's Cloud Purchasing Arrangements (CPA) Panel and has also renewed a five-year Whole-of-Government (WofG) contract with the state government.
SAP revealed strong momentum moving customers to the cloud in North America with RISE with SAP. Customers including Pitney Bowes, Eisner Amper LLP, Moderna, and Global Foundries are to transform using RISE with SAP.
Victoria's Cardinia Shire Council has commenced a modernisation program of several core business systems. It will help council staff make better, data-driven decisions and improve how residents engage with the council. It will leverage OneCouncil, the TechnologyOne solution, to do so.
Totalmobile has been appointed by Bedfordshire-based housing association bpha to improve customer access to its services through an integrated digital service.
North American Bancard (NAB) has selected Workday Financial Management, Workday Human Capital Management (HCM), Workday Adaptive Planning, Workday Prism Analytics, and Workday Peakon Employee Voice to support its rapid growth and deliver engaging employee experiences.
Financial Reports
BlueYonder announced its Q2 2022 results. Total revenue was up 14% to $309 million. Annualised ARR rose 29%, and subscription revenue grew 68%. Duncan Angove, CEO of Blue Yonder, commented:  "With strong results for the second quarter this year, Blue Yonder is well-positioned for continued success. I am so excited to be leading one of the largest supply chain software companies at such a critical time, when supply chain and eCommerce are at the center of every board room conversation.
"We will continue to elevate our leading platform and solution offerings to ensure our customers are successful in delivering on their consumer promises during this time of great disruption. Our goal is to fulfill their potential by leveraging a cloud-based, product-first strategy that enables customers to rapidly accelerate their digital transformations."
Microsoft announced Q4 results. With revenues of $51.9 million, up 12%. Satya Nadella, chairman and chief executive officer of Microsoft, commented: "We see real opportunity to help every customer in every industry use digital technology to overcome today's challenges and emerge stronger. No company is better positioned than Microsoft to help organizations deliver on their digital imperative – so they can do more with less."
Ramco Systems announced Q1 revenues at US%15.7 million. With a net loss after tax of US$ 6.64 million. Quarterly order booking stands at USD 21.77m – the highest in the last five quarters. P.R. Venketrama Raja, Chairman, Ramco Systems, commented: "Our investments in the automation of implementation and deployment processes have started showing results in reliable and faster project deployments and are thereby improving our ability to provide enhanced customer experience.
"The current quarter witnessed improved order booking as a result of most markets opening up their borders, thereby enabling closer, in-person engagements with customers and prospects. This positive momentum is seen across business lines and geographies, in line with the investments we have made in last few quarters."
Product
Oracle announced the next generation of Oracle Fusion Sales, a sales automation application that identifies high-quality sales opportunities and guides sellers to close deals faster. Fusion Sales automatically provides sellers with quotes, proposals, and recommended steps. It helps increase productivity, close more deals, and instil confidence among buyers.
OrderWise announced the release of version 22.7 for its ERP, WMS, CRM and business management solutions. There are updates to the Android Hand Terminal version and improvements to Purchasing, Despatch, and Sales. There are also integration improvements for Pall-Ex Nexus and DHL.
Rimini Street launched Rimini Protect, a new suite of security solutions always on 24x7x365 and provided a more comprehensive layer of security that surrounds and protects enterprise IT infrastructure and applications.
simPRO has made it easier to access audit logs in Data Feed to view who has updated the feeds with the corresponding timestamp and details of the changes made.