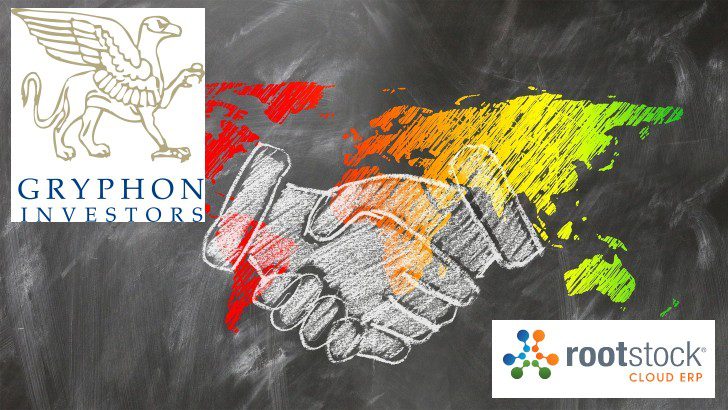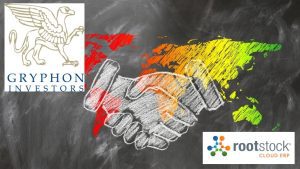 Private equity firm Gryphon Investors has bought Rootstock Software. The cloud-based ERP firm had been seeking funding since before the pandemic, but this is not a funding round. It is a takeover where Gryphon now owns a majority of the company whilst existing investors Salesforce Ventures and the management team will retain a minority share in the company.
With the new funding, David Stephans becomes CEO. Stephans joined the company in 2013 as Chief Customer Officer and rose to become President in February 2021. He succeeds founder Pat Garrehy who steps down and will retain a seat on the Rootstock board of directors. It will be interesting to see what changes now occur within the company.
Stephans commented: "Gryphon's deep experience growing businesses organically and through acquisitions, particularly in the software sector, will position Rootstock to take advantage of robust opportunities both in the U.S. and internationally. We look forward to working closely with the Gryphon team as we continue to innovate and build upon our success."
While the press release did not disclose the terms of the deal, Gryphon normally invests in companies with an EBITDA of up to $60 million and an investment amount of between $5 and $300 million. Its normal term of investment is 3-5 years. It will be interesting to see how quickly Rootstock grows and whether it announces any revenue figures in the coming months. Datanyse estimates its revenue as $25 million.
Outgoing CEO and founder Garrehy commented: "I am pleased to have found such an exciting home for the company I have built over the past fifteen years, and I am looking forward to the tremendous opportunity ahead for Rootstock in partnership with Gryphon to accelerate growth, deepen our Cloud ERP products, and better serve our customers."
Why did Gryphon invest
Rootstock develops and sells a composable cloud ERP solution built on the Salesforce platform. It sells the solution to manufacturers and distributors across the US and internationally and has a presence in Europe and Japan. Recently, it has announced several channel partners, including the global SI Nagarro.
Jon Cheek, Deal Partner and Head of Gryphon's Software Group, commented, "Global supply chain challenges over the last two years have highlighted the need for manufacturers and distributors to modernize the technology that controls their core business operations and processes.
"Rootstock's ERP platform provides best-in-class cloud software that improves the connectivity between companies and their customers, suppliers, and employees. We're pleased to partner with Salesforce and the Rootstock management team to address the strong and increasing market demand for the company's solutions."
Sandy McKinnon, Principal of Gryphon's Software Group, added, "We are excited by the relationship that Rootstock has built with Salesforce to enable a modern, flexible product that drives efficiency for all organizations but that is uniquely differentiated by the symbiotic value it provides to users of the Salesforce ecosystem."
This is the only ERP vendor that Gryphon has invested in, though it has investments in other SaaS firms, including FieldRoutes, a field service management firm.
Why Gryphon and what is next
Enterprise Times asked David Stephans a few questions about the announcement and what is coming for Rootstock. First, why Gryphon?
"Gryphon has deep experience growing businesses organically and through acquisitions, particularly in the software sector. Their infusion of capital, specialized resources, and operational expertise will help us take advantage of robust opportunities in the U.S. and internationally. 
"Since we specifically serve the manufacturing industry, Gryphon saw tremendous potential for our growth given today's environment. With inflation, global supply chain challenges and geopolitical issues, manufacturers have needed to transition to modern cloud ERP to better manage operations, supplier relations, and pricing. Since our ERP is built on the Salesforce Platform, Gryphon also recognized our unique differentiators, namely native connectivity with a host of other solutions in the Salesforce ecosystem.
"During the past several years, we've experienced phenomenal growth in all aspects of our business. Now, with Gryphon's backing, we'll be able to broaden and deepen our ERP capabilities, enhance our customer service and enablement programs, and attract an even greater number of prospects. In short, we'll be able to accelerate getting to that next level of success."
Rootstock has historically had a small group of industry leaders as advisors. They included Jan Bahn and others. It seems likely that this team will now change along with the ownership. Enterprise Times asked Stephans who from Gryphon would sit on the board. He replied: "We are still working on finalizing the board, but we are excited, as we know it will be comprised of several tech industry veterans and thought leaders to help us accelerate through this next phase."
However, one nailed-on member appears to be Jon Cheek, who lists himself as a board member
The future
Having received the investment, there are clear growth plans. The initial plans appear to be organic rather than through acquisition, with Stephan answering a question on what immediate growth plans are by saying: "Rootstock will invest in accelerated growth as an outcome of the transaction. Marketing, Sales, Product, Partners and Enablement are key areas for growth."
When asked about the international growth plans, he answered: "Rootstock will continue to invest globally and accelerate investing over time in Europe and APAC to leverage the strong and growing customer base we have built in those regions."
Enterprise Times: What does this mean
Garrehy is an exuberant character who has led Rootstock through its formative years and will be missed. Stephans is a natural successor and will retain and evolve what is already a strong culture, which he has helped shape over recent years. It will be interesting to see how it now evolves and what Rootstock will focus on going forward.
The company has extended its partner network recently but has not been as vocal about customer wins as other ERP vendors in recent months. Though Perpetua recently revealed, it has won the deal to deploy the Rootstock solution at Precisional LLC. It will be interesting to see how the messaging evolves over the coming months.