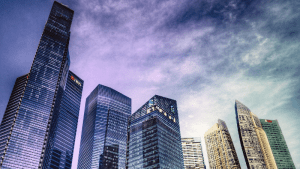 Planview, a leader in Portfolio Management and Work Management solutions, has announced a new regional headquarters for Asia Pacific in Singapore. The announcement also revealed that it had appointed Vishal Dhawan named Managing Director and President for Asia Pacific and Harsh Vardhan named Head of Strategy, Marketing and Alliances for Asia Pacific.
Razat Gaurav, Chief Executive Officer at Planview, commented: "After a surge in digital transformation investments for over a decade, most transformation initiatives have failed to yield the rapid insights, innovation, and deep connectivity needed to respond to the multiple challenges faced in recent times.
"Business initiatives have become more complex across multiple locations, with shorter business cycles and much less predictability. It's critical that employees across the business can see how their work connects to the organisation's strategic outcomes and are enabled to make fast decisions on the front lines while staying on point strategically.
"To do so, the C-suite needs software that can facilitate agility, empower, measure individual and team outcomes, and offer visibility, all while achieving a holistic vision."
Planview now has offices in India, Australia and now Singapore. It will be interesting to see where it expands next in the region.
New leadership
Dhawan was appointed at the start of the year and joined from Blue Yonder, where he was Group Vice President and drove the business across Asia. His relationships in Asia with other business leaders will be a significant advantage to Planview as it looks to expand in the region. He spent ten years at Blue Yonder (formerly JDA Software), and his experience will be missed at his former company.
Dhawan commented: "Our expanded footprint in APAC will allow us to support global clients at a time of increasing business activity in the world's fastest-growing economic region.
"We already have major customers in Australia and Southeast Asia, and will increase our presence through partnerships with consulting and transformation firms, as well as global systems integrators. We also intend to collaborate with Asian institutes of higher learning to help build future leaders equipped to handle agile planning."
Vardhan joined in May from ERP vendor Ramco Systems where he was President (Digital Enterprise Platform). He previously worked for HCL. He has previously built business operations across the region and is a valuable leader for Planview as it looks to expand.
As the world recovers from COVID and other disruptions, businesses find that agile business transformation is needed. The Planview solutions, including the recently acquired value stream management solution TaskTop, provide the planning, portfolio and project management tools to help enable those transformations.
Enterprise Times: What does this mean?
Gaurav is serious about expansion in Asia. Allied Market Research predicts that the global PPM market will reach $9.16 billion by 2027. APAC will show the fastest growth of 12.6% CAGR. It shows that this is a smart move. Planview will hope to capitalise on that growth and grab market share.
It will not be without competition; Asana already has offices in Australia, Singapore, and Japan. Can Planview accelerate its growth and reach further and faster than its rivals. With a new headquarters and leadership, it is poised for that growth.
Importantly, the office opening was attended by representatives from the top 5 consulting firms and global SIs. It demonstrates the potential for Planview as it looks to accelerate growth in the region and bring connected work to the region.