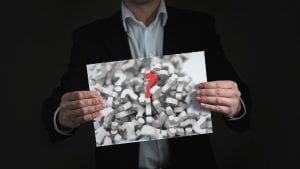 This is the 34th in a series of business tips from industry leaders that Enterprise Times has interviewed. Earlier this year, Enterprise Times spoke to Patrick McCarthy, Chief Revenue Officer of Precisely.
Precisely was founded by the merger of Syncsort and Pitney Bowes Software Solutions Business in December 2019. Since then, it has grown quickly through intelligent acquisitions to extend its data integrity platform, including Winshuttle, Infogix, and, more recently, Anchor Point Group LLC.
Acquisitions and Mergers
Acquisitions are often disruptive to sales and marketing operations. Enterprise Times asked MacCarthy how to minimise such disruption?
"Well, you have to have a strategy, and people must understand how it fits into the strategy. I think that's very well done inside of Precisely. We go to market in some very specific ways. Whether it's integrate, verify, or govern. Internally, those are really well known, and the acquisition strategy fits inside of those. You could allow it to become disruptive. But what sales and marketing people like is we constantly have something new to talk about.
"What you have to make sure is that you have built the muscle resiliency and the organisational framework, to educate and to keep the teams apprised of how does this fit into the strategy. Salespeople always like more products to sell. They always like to have extensions of conversations they can have inside clients. I would even say, the opportunity to talk to new buying centres inside of clients.
"Precisely has done a very good job prior to my arrival, with defining themselves to the market. They've made sure that the acquisitions have, fit into those pillars. My organisational work has been around saying how do we continue to do this at scale? Make sure that it's digestible and consumable by sales and pre-sales. That we have a strategy around educating and updating the teams. But the teams are excited about it, because their portfolio continues to get larger and larger."
Look back to look forward
McCarthy then reflected: "I've been acquired, and I've been the acquirer in prior roles. I feel I bring that understanding of: What is it like to be acquired? And what is it like to be the acquirer? And then what things can cause an acquisition to maybe not happen like it should? Talking with the teams in that context it's helped us create a good mental model that starts with, what's your intention? We have a really good mental model around acquisitions and our acquisition strategy."