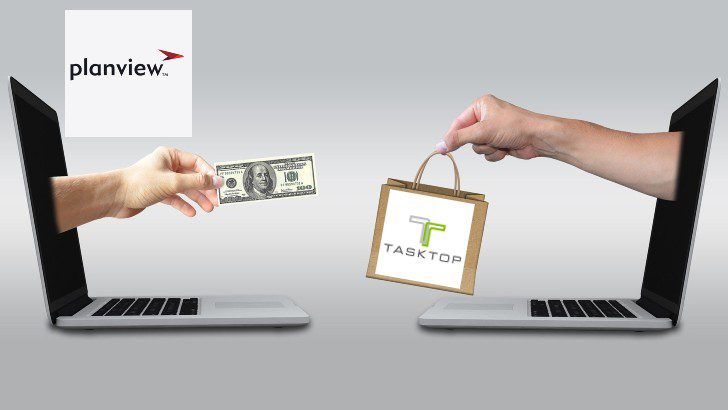 Planview has announced the completion of the acquisition of the value stream management vendor Tasktop. The deal, announced in May, was completed on time. However, this was not an all-cash affair. The Tasktop investors, including Sumeru Equity Partners (who invested $100 million in Tasktop in 2021), Elsewhere Partners and Yaletown Partners have moved their equity into a minority shareholding of Planview.
This will have significantly reduced the amount of money that shifted hands in the deal and is a sensible move by the Planview team. It means that Planview has access to, and needs to listen to, another set of investors in the business. It will also increase the level of oversight.
Razat Gaurav, CEO of Planview, commented: "Bringing Mik Kersten and the Tasktop team into Planview will help deliver new levels of excellence to companies and industries navigating through change.
"By merging Tasktop's institutional expertise in scaling software with Planview's focus on delivering enterprise-scale visibility, we've created a new industry powerhouse poised to help organizations connect the business of software delivery and conduct their business transformations with unprecedented confidence and efficiency."
Why Tasktop matters
This is a good deal for both organisations. For Planview, it delivers the Value Stream Management capabilities that its platform lacked. Organisations that deploy an agile methodology initially do so because of the flexibility and rapid delivery cadence.
However, once the urgent and obvious updates are delivered, what can follow is a mess. It is often the stakeholder who shouts loudest and the low-hanging fruit for the developers that are rolled out next. Value stream management brings an evidence-based approach that ensures that decisions include factors such as customer value.
This equally applies to strategic portfolio management, where Planview already has strong solutions. Organisations want to ensure that their R&D and other project dollars are spent wisely and deliver the greatest return. That is even more important as inflation rises and pressures on costs mount.
Dean Leffingwell, creator of SAFe® and cofounder, Scaled Agile Inc, commented, "To succeed with digital transformation, organizations must expand beyond Agile teams to portfolio-level business agility. We're headed in the right direction. With so many enterprises now deploying SAFe, and the shift from project to product described in Mik Kersten's book gaining mind share, this new way of working and thinking is finding its way into the CEO's office. 
"This new paradigm is helping leaders effectively connect the strategic portfolio level with software delivery, which introduces huge opportunities for the business. It is great to see our Scaled Agile partners Planview and Tasktop coming together to help enterprises maximize and accelerate those opportunities."
Stronger together
In a blog by Forrester analysts Christopher Condo, Principal Analyst, Margo Visitacion, VP, Principal Analyst and Diego Lo Giudice, VP, Principal Analyst, they wrote, "This acquisition brings together two companies with very complementary strengths… We see the Planview + Tasktop combination having the potential to shake up the (Strategic Portfolio Management) SPM and VSM marketplace and force it to evolve at an even faster pace by putting pressure on existing leaders in agile planning and DevOps management solutions." 
Planview also gives Tasktop access to customers to cross-sell its solutions across a wider geographic footprint. Combined, the companies will now have more than 1,300 employees with 4,500 customers providing revenues of $400 million.
Planview will invest in the integration between the two solutions. Connecting VSM to Planview's agile and SPM solutions will fulfil the shortcomings that Mik Kersten, CEO at Tasktop, perceives that Tasktop had. It will enable it to deliver VSM in an integrated way at both strategic and tactical levels for businesses. The Planview team will also help create the bridge to finance solutions.
Kersten wrote: "By joining forces with Planview, we will now have the entire solution needed for the world's enterprises to become digital leaders and realize the success of the transformations they have envisioned."
Kersten is joining Planview as its Chief Technology Officer. He will now have an organisation that can not only deliver a product against his massive vision. It also has the organisational strength to deliver it to customers worldwide.
Enterprise Times: What does this mean
This is a significant acquisition by Planview, although a merger might be a better term in some ways. The integration of the two companies will now go ahead. As Planview has had a lot of experience recently, it should have a honed process for doing so.
Customers are eager to hear no doubt when they can expect deeper integrations between the two solutions. They will also want a more detailed roadmap of what Planview will deliver for value stream management.