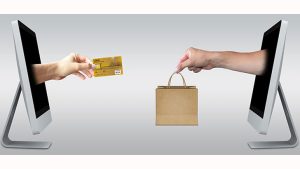 eCommerce is one of the most popular ways to shop in modern society. It's convenient, easy to access, and there are many options for finding what you're looking for, easily available from all over the globe.
However, with so many choices comes competition. To stay ahead of your competitors and continuously drive sales, it's important to focus on providing great and unique customer service. This article will dive deeper into customer service best practices. It will provide you with some tips for providing an outstanding eCommerce customer experience in your own business, now and in the future.
What is customer experience, and why should you care about it?
Customer experience is the sum total of all customer interactions with your company across all channels. You should care about it because it's one of the most important factors in determining whether a customer will become a repeat user and/or recommend your company to others.
Satisfied customers who experience great customer service are more likely to refer others to your company. This will lead to increased sales and profitability. They receive great products, stress free and you continue to grow your business as a whole – it's a win, win!
How can customer experience increase sales and loyalty from customers?
There are a few key ways that customer experience can increase sales and loyalty from customers. As mentioned previously, by providing excellent customer experience, you create a positive relationship with your customers. Those positive experiences encourages them to come back or share your products and services with others. By offering unique and valuable products and services, you differentiate yourself from others and give customers a reason to choose you over your competition.
Finally, by continually evolving and improving the customer experience, you ensure that customers are always satisfied and happy with their interactions with your company. All of these things together create a strong foundation for repeat business and loyalty.
Tips for improving your eCommerce customer experience
Knowing what superior customer experience is and why it is important is one thing. However, actually executing an effective customer service strategy is another. Here are some top tips for improving your customer experience:
Respond to customer inquiries as quickly as possible – The quicker you can respond, the more your customers will feel heard and valued. Showing that you care about your customers' opinions and questions establishes trust and encourages them to follow through with their purchasing journey.
Be polite and helpful in your responses – Even if the situation is difficult to deal with, remember to be kind and respectful at all times. You'll find that things will usually improve quicker with cooperation and mutual understanding.
Resolve customer issues promptly and effectively – This shows the customer that you value their business and want to provide them with the best possible experience. By promptly resolving issues, you can build trust and goodwill.
Keep track of customer order information – By tracking order information, businesses can identify areas where they need to make improvements. It also helps to and better streamline their operations.
Have a fast and reliable fulfilment process – Partnering with an established third-party logistics provider means you can ensure your order fulfilment process is handled expertly and efficiently from start to finish. Quick and reliable service is key to good customer experience!
Use a CRM system to manage customer interactions – Order fulfilment providers may have their own fulfilment software to track all aspects of the packing and shipping process. This includes returns management and prompt customer service. Having access to such a system will help you to resolve issues at every stage of the order fulfilment process.
Ship orders quickly and securely – Make full use of a fulfilment provider's expertise and access to greater economies of scale. You can ensure your orders are packed and shipped in a secure and timely manner by outsourcing these processes.
The future of eCommerce customer experience
There's no doubt that the eCommerce customer experience is evolving. Thanks to advances in software and automation, we're seeing more and more personalisation, real-time engagement, and even predictive analysis become the norm.
To stay ahead of the curve, eCommerce businesses need to focus on delivering this at every touchpoint. This means using data and analytics to understand customer behaviour and preferences. Then use that information to deliver tailored content, recommendations, and support throughout the purchasing and order fulfilment journeys.
eCommerce Tech
Additionally, it is important to keep an eye on emerging technologies that can power new eCommerce experiences. The future of eCommerce customer experience is likely to be even more streamlined and efficient than it is today. This is thanks partly to the increasing use of order fulfilment software, which helps online retailers manage their stock and shipping processes more effectively.
We anticipate that even more sophisticated order fulfilment software to emerge in the future. It will incorporate AI and machine learning to automate further and optimise the shopping journey. This will allow retailers more time to focus on delivering an outstanding customer service experience. Thanks to advances in technology, the future of eCommerce customer experience looks very exciting indeed! If you want to get involved, contact James and James Fulfilment at +44 (0)1604 801 732 to get started on your eCommerce fulfilment journey today.
---

James and James fulfilment is a third party logistics provider, specialising in order fulfilment. With global locations, their own software solution and an award-winning fulfilment platform, they are the perfect partner for online brands looking to streamline their inventory, shipping and returns management. As Fast Track 100 winners and double-time Queen's Award winners, James and James have the experience and expertise to provide an unrivalled eCommerce order fulfilment service.