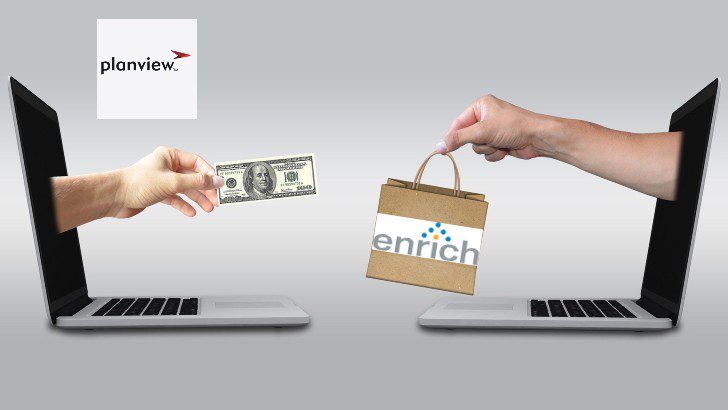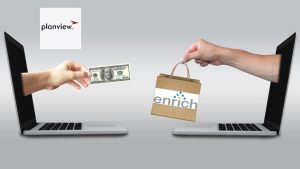 Planview has announced the acquisition of Enrich, a leader in biotech and pharmaceutical product portfolio analytics. Founded in 1999 by Dr Richard Sonnenblick, CEO, the company is based in San Jose. Its Enrich Analytics Platform provides insights that help customers make strategic decisions across product portfolio management, sales and resource management.
The company has over 30 employees (Source: LinkedIn) with a single office in San Jose. Its impressive customer list includes AstraZeneca, Pfizer, Johnson & Johnson, Nestle and Roche. Neither party disclosed the terms of the deal.
Sonnenblick commented: "Enrich and Planview share a similar commitment: enabling our customers to achieve their most critical outcomes. Over the last 24 years, we've worked with more than half of the leading life sciences companies globally to provide real-time visibility into the current and future health of their product pipelines, allowing them to make better investment decisions and align with business goals.
"We are looking forward to joining the Planview team and bringing our best-in-class simulation and analytics capabilities to Planview customers."
For Planview, Enrich provides two levels of solutions that bring optionality to customers. The Enrich Analytics Platform provides a fully functional analytics platform that can aggregate and store data in the cloud. Its recently launched Viewport solution provides a rapid deployment option that delivers an easy-to-use solution in the form of a dashboard.
Razat Gaurav, Chief Executive Officer at Planview commented: "As product portfolios continue to expand, companies are making big bets on business initiatives that can cost millions of dollars and take years to see to completion.
"Enrich brings deep expertise in complex product prioritization and data science techniques supporting portfolio decision-making, allowing companies to make more confident and insight-driven decisions on the investments that will achieve the greatest impact."
Continuity for Enrich
Sonnenblick, who founded Enrich after receiving his PhD from Carnegie Mellon University, will join Planview alongside his team of data scientists. He will join Planview as its new Chief Data Scientist. He will be responsible for building and expanding the firm's data science initiatives and extending the predictive and prescriptive solutions within the Planview portfolio.
Enterprise Times: What does this mean
This is the second acquisition by Planview in 2022 following the announcement that it would acquire Tasktop. That deal is scheduled to complete in Q3. This is probably a smaller acquisition but is one that has huge potential.
The EAP platform is extensive. Whilst Enrich has historically focused on the Pharma and Biotech industries, it also has customers in High tech and medical devices. It will provide a powerful addition to the Planview product portfolio. It will be interesting to see how it chooses to develop and extend the platform.