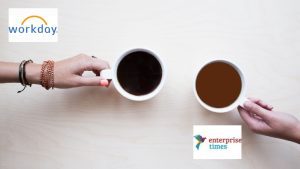 Earlier this year, Enterprise Times had the opportunity to talk to Michael Douroux, GVP, Northern Europe & South Africa / Country Manager, UK Ireland. The interview was held shortly after the full-year financial results and before Q1 2023 results.
Success in Northern Europe
What are you seeing in your specific region in Europe?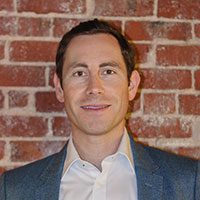 "The Northern European team I'm responsible for consists of the Nordic countries, the UK and Ireland. We separately have South Africa, which we started about four years ago. Its largest region for us outside of the US, about 30% of revenue for the company comes from outside of the US.
"At a global level, Workday, EMEA is growing at just shy of 31% year over year. Our two primary competitors are at 2.5% and 4.5-5%. We're not growing off a small base.
"(While) we don't have the same base that Oracle or SAP have, we have a pretty substantial base here. The company is growing pretty significantly in the region. If you look at our primary countries: Germany, France, and the UK, that's where we're seeing the growth.
"The UK is growing substantially above that Workday EMEA number. We're seeing very strong growth in a market that is our most mature in terms of Workday. We've in our 11th year. In terms of maturity, we're 32-33% of the FTSE 100, plus a very strong and thriving medium enterprise business for the company. Not just large enterprise, not just medium enterprise.
"Our core financials and financials business is triple-digit growth in the UK. That's a reflection of demand, our go-to-market and the product. We're seeing really strong sustained growth in financials and core financials.
"France had a very big standout year, as well, in our FY 22. In terms of the primary markets. France and UK have demonstrated the most growth."
Where is Workday traction in industries?
Are there any specific industries where you're seeing the greatest growth?
"Our industry reach continues to grow. We have done historically well in financial services in all facets of FSI- banking, asset management, and insurance. We do really well in the broader services market. Anything in and around the professional services, one for the company, and we provide professional services automation software. We have really strong momentum within pharma, and we have a pretty strong base there.
"Our industry mix is quite broad from the AstraZeneca's to the Lloyd banking to the Rolls Royce's to Ocado. They have a commonality in being digitally first minded organisations. If you think of GSK, they're not necessarily a new organisation, but they're embracing our platform to accelerate the digital transformation process. We focus when we go to market on 10 to 12 core industries."
On the Competition
In the results, Aneel Bhusri, Co-CEO Workday, said: "As it relates to finance, it really just is a two-horse race between us and Oracle, and there's plenty of room for both of us. Oracle is doing well. We're doing well. As the market comes back, there's a huge growth opportunity for both of us." (Source Seeking Alpha.)
What race is SAP running?
"I'm a former employee of Oracle and SAP and Anaplan. It doesn't mean I know everything, but I compete against them. SAP, what we're seeing, regardless of the country, is primarily driving revenue out of their customer base.
"You can fact check this but upwards of 85% of their revenue comes from some form of customer base, add on upgrade, move to the cloud, etc. The other 15% is primarily out of the channel. It doesn't mean they don't have a net-new engine, but it's still primarily out of their base.
"I would say that for us, we're running our race. We have a net-new engine that's really starting to hum nicely, and the customer base business is strong as well. We don't have that over-dependence on the customer base to drive our growth."
Does that cross-sell include things like spend management and Peakon?
"Those products have done extremely well. We saw year over year in the UK, from FY 21 To 22, a 50% increase in our net new logo acquisition and our customer base. That wasn't just with our newer products like Peakon.
"Peakon did exceptionally well. We're seeing the adoption of a lot of the products that we're innovating within the core. Within core HCM and financials, we've seen an adoption increase of more than 50%, which means there are new SKUs that customers are buying.
"Customers are turning those features at a much higher clip than before. They're adopting and embracing the adoption within the service they pay for. Then they're getting additional products within HCM, financials, PeakOn and some of the newer products we've acquired."
On Education
I don't believe you brought student management into the UK yet. Will that happen?
"It is part of our roadmap. We have an education and government sector for the UK. It is a strategically important sector for us. We've been in it for several years. We continue to prioritise specific investments in the roadmap and the go-to-market there.
"For us, the E&G markets are about 50% of the addressable market for the UK. We have success there in the US (and we are) rolling it out in Australia. We're working on that for the higher education market here, which is upwards of 100 higher Ed universities targeted."
On partnerships
How you're looking to grow partnerships in Northern Europe?
"Our strategy within the alliances world is we run what we call a managed ecosystem. The strategy here is to ensure that the same level of certification in quality and deployment methodology that we have within our services organisations is the same within the partners that deploy our software. Also, they're deploying our software, obviously, to offer the broader scope of offerings that they have.
"We're not growing our ecosystem by adding more partners. What we are doing is growing our ecosystem by investing in the partnerships that we have, enabling them to be really successful with the products they're focused on and expand their portfolio.
"We're also investing quite significantly in our advisory partners that aren't necessarily doing deployment work. They're independent, and they're helping shape demand based on their understanding of the requirements and what we do.
"We're also seeing a lot of growth within the strategic consulting world, not that a Deloitte, Accenture or KPMG don't have strategy parts, but the more pure-play strategy consultants. To the point where they're coming in and speaking and addressing our entire organisation. There's some pretty exciting stuff happening there outside of more of the traditional big four."
On the future
What do you hope to achieve in the next six to 12 months, specifically within Northern Europe?
"In the US, the company continues to focus on at least 20% growth. The growth in international markets, even our more mature ones, needs to be quite a bit more than that, just because of the addressable market that we have to go after. We want to sustain growth and provide for our employees in the organisation where two things are happening.
"We're growing at least 20%, which provides an environment for our employees to grow, develop, and find promotion opportunities. They are not in a stagnant company with very few opportunities, which leads to challenges in attracting and retaining the best talent.
"That growth helps fuel our innovation. As we grow our top line, we continue to put at least 20% plus into R&D. We want to work for a company that's innovating and growing and with customers who are adopting our software and able to absorb the innovation we're putting out."
In EMEA, specifically, Workday is cautiously looking at new geographies, as Douroux continued.
"In EMEA continue, we want to double down in the markets that we've been committed to. Success for us in these markets means that our customers can go live on time, on budget, and have a really clear understanding of the ownership model to continue to evolve before we spread ourselves thin and start going into other markets. We're looking at additional markets right now, but our approach is quite measured."
Workday prides itself on its customer success with a target of 95%, and it normally achieves 97%. In EMEA, Douroux proudly stated it is even higher, at 99%. He believes this is also helping to drive the acceleration of net-new customers, which is accelerating as Brexit and the pandemic issues end.
On the global issues
How are the macro trends of Brexit, the pandemic, and the war in Ukraine impacting Workday?
"It's too early to indicate exactly what the impact is with Ukraine. It is challenging for our customers who have operations, not just in Ukraine, but in Russia and any neighbouring countries. We've done quite a bit there. We've pledged a substantial amount of money to help the cause there.
"We're also getting really close to our customers that need some support or, in some extenuating circumstances, with their deployment subscription. It's too early to understand the impact of energy prices, interest rates, etc.
"With COVID, the whole notion of digital transformation, which every single company on the planet talks about, for us, it's been more about acceleration. We're enabling the acceleration of an effort or initiative that companies have been focused on for many years.
"Clients of ours aren't focusing just on modernising their applications. They're using Workday to enable this acceleration in the transformation process. It also enables them to adopt the latest innovation.
"With skills cloud, which we've had for several years, with the great resignation, great attrition, somewhere around 30 to 40% of workforces in any modern economy, and any economy period are going to have to be reskilled in the coming five to 10 years.
"Companies are looking to the Workday skills cloud to identify the opportunities and make the connections in terms of transferability within skill sets. To get ahead of the reskilling and to attract and retain the best talent. Then you fit our core financials, which improves agility and decision making in finance. The company genuinely believes that, even through the last few years, the organisation is very well positioned for the state of the market."
On challenges
What are your challenges?
"Well, personally, moving my family to a new country three weeks before the first lockdown in February to work through being a foreigner in the UK."
And business challenges?
"Within the business, I think it's the same in terms of competing for talent. In terms of the trajectory, the innovation, the strategy, and the company we believe in. We need the best people to go and execute on it.
"Over the last year, we have made some pretty significant strides in reassessing our talent pool and compensation philosophy. We're hiring upwards of 3,000 people a year globally. We can only promote and develop as much as possible from within. We're going to have to go externally and get talent. That's the biggest part of the strategy, period.
"For international, at a macro level, it's top of mind for our Co-president, Doug Robinson. Not that we're taking our eyes off North America. The international markets for us will get that much more investment and focus.
"In terms of any additional challenges, the net-new engine for all companies were struggling in the last few years. A lot of what we did to retool and refocus, we're starting to see the benefit of that now. With the customer acquisition, we need to keep that momentum going."
The book question
Final question, what was the latest book you read and what was your takeout from it?
"Sapiens (by Dr  Yuval Noah Harari – Amazon Aus, UK, US), I read Homo Deus (by Dr  Yuval Noah Harari – Amazon Aus, UK, US) right after that. It's the history of humankind. This job is about understanding humans and human dynamics and behaviours. Much like economics, it's a big heavy book.
"It's been just my journey to understand myself and understand other people, not just to be better at work, but just to be a better human. I tend to get into those deeper books. I read business books, but I tend to read ones that challenge my understanding of humans and the human condition. A book I think everyone should read. Sapiens is a history of humankind. Homo Deus is where is humankind going?"