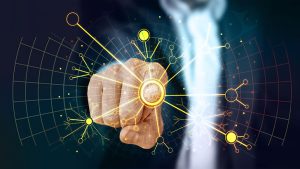 The internet is the largest, mostly public, database in the world. However, it is not a structured one. To put it simply, today, our market, our economy, and we, as consumers, are interacting digitally. So, to know your landscape, no matter what that is, you need near-live actionable web data. The larger or more competitive the market, the more extensive data is needed and at a more frequent pace. What enterprises need is that data presented in a structured manner so they can immediately connect it to their systems. They can then draw vital insights from it as quickly as they need them. To make significant steps in the market that will make you win more, you need reliable web data – without it, you are left with some guesswork. No one wants to guess when it comes to their business strategies or decisions directly affecting their revenues or overall results.
How can enterprises tap into web data collection to drive their decision-making and improve operations?
Collecting or scraping public web data may sound like a complex mission that requires deep tech expertise. However, these days, there are many automated solutions that take this complex, time-consuming job and extract data into a simple Excel sheet or any other file in mere minutes. Start with defining what data you want to extract. That can make the difference between success and failure. For example, an investment firm wanted to decide if they should invest in a chemicals company. One of the ways to understand the sales trajectory of the chemicals company was to collect data on the prices of bleach from large eCommerce platforms for a few weeks. They could analyse the price trends, noting whether they increased. They did that because that chemical company sells its products to companies that produce bleach and it gave them a better understanding of the market.
Data is there to show you a real, unmasked reality check of the market you are interested in. It can allow you to calculate your next step. Start with knowing what type of data you want to collect, and then go big, and automate. With today's automated data collectors, you don't have to be a programmer to get it done. You simply have to aim for the data. This is what I tell all our customers – it is simply the formula that works.
What are the major areas of investment in the industry?
As in every domain, some focus on leading the domain with a sense of responsibility beyond ensuring cash flow, while others focus on charging customers. Both approaches can be successful. However, companies today are looking for a long-lived partnership, especially with the data domain, which is sensitive and sometimes complex. Find a partner who will fight the good fight with you and develop solutions that solve your challenge while being compliant and reliable. Web data is a speed-loving domain; together with its evolution, we will see more and more companies looking for trustworthy partners who place compliance very high up on their list of goals.
In addition, given the last two years with the almost complete shift to digital, even the more reluctant industries, such as the finance industry, have started integrating data innovation into their systems. This is because they simply cannot rely on weeks' old or even days' old reports. The market will simply not allow it. With banks and financial services growing data requirements at a much greater scale than ever before, they must find the right partner. This is a significant development, and the same kind of development is happening in some areas of the healthcare sector. In the end, all sectors will tap into web data for the simple fact that to know your landscape. You need to live in real-time.
You don't need to be a data expert to know that data is no longer the oil but the new water. It is essential in providing life to our market and, yes, that life is expected to require data.
How Bright Data addresses the need
Bright data is one of the leading providers of web data collection solutions. Its approach has been to build the use case it deploys based on customer needs and has built an extensive library of them to deliver the services that are used by over 15,000 organisations, including 7 out of the 10 leading e-commerce sites, 86 of the 100 leading universities in the world, and 2 of the 5 leading banks in the US.
I believe speed of innovation is what makes you succeed. However, the secret to continuous success is developing products that address your market needs, whether large enterprises that rely on a big data operation or a start-up that relies on smaller ones. Our products deliver a solution that is just a tailored data fit.
We will keep innovating and leading the market as we have done for the past 8 years, and we will continue to address the data needs of major enterprises and other companies. We also plan to advance our solutions to address the full data cycle from every angle. So, in short – the future is brighter than ever before, both for the data domain, all enterprises out there, and of course, for Bright Data.
---
Bright Data Inc is the world's #1 web data platform. Fortune 500 companies, academic institutions and small businesses all rely on Bright Data's solutions to retrieve crucial public web data in the most efficient, reliable and flexible way, so they can research, monitor, analyze data, and make better decisions.
Our platform is used worldwide by 15,000+ customers in nearly every industry. Our users love us because we provide them with a cost-effective way to perform fast and stable public web data collection at scale, effortless conversion of unstructured data into structured data and superior customer experience, while being fully transparent and compliant.
We believe that making public web data easily accessible is essential to keeping markets openly competitive, benefiting all of us.