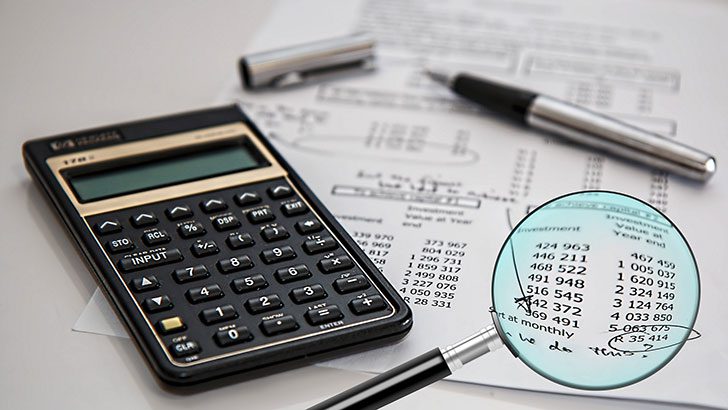 Audits aim to involve independent internal or external third parties in the assessment of organizations' financial reporting adequacy. Account reconciliation and financial close management processes are subject to scrutiny. That is because of their critical importance in ensuring that verified data discloses the real financial position of the company. To audit-proof their data, processes, and systems amid growing organizational complexity and tightening compliance requirements, accountants should consider several distinct challenges related to reconciliations.
Unification of reconciliation data scattered in disparate systems
Reconciliation data is gathered from multiple sources. In some businesses, it can comprise hundreds of data feeds in various file formats that have to be matched daily. It is quite a challenge when performed manually. Automating the import and normalization of all input data in a single location provides transparency and easy traceability.
Traditionally, financial close and reconciliations document flows combine a mix of email attachments, signed print-outs, scanned hard copies, spreadsheets with calculations, and so on. It is virtually impossible to follow the evidentiary audit trail while switching between mediums and repositories. In a unified digital environment locating the requested piece of information becomes frictionless.
Making the account reconciliation process structure fit for audit reviews
During audits, accounting teams often struggle to demonstrate clear and consistent account reconciliation processes. It is common for financial departments to rely on informal institutional knowledge. If only a narrow circle of key reconcilers know the process specifics – for example, how exceptions are treated/coded or journal entries are created – the validation test may fail in their absence.
In this case, digitalization and automation come to the rescue. Reconciliation software solutions provide all-around visibility over process architecture. That is immensely useful for both newly hired team members undergoing knowledge transfer, management supervision, as well as for audit officers who examine the soundness and the consistency of the reconciliation processes.
Transparency and auditability of the transaction matching logic
One-to-one data comparisons of moderate transaction volumes using a single criterion is usually the best that can be sustained in manual reconciliations. However, complex large-volume reconciliation scenarios (typical for certain industries like eCommerce, travel, or healthcare) require automation to expand multi-step, multi-sided, high precision transaction matching capabilities.
Automated matching using several parameters improves match rates. We know that auditors frown upon sizable backlogs of unmatched aged items. Besides, detecting manual errors in a sample of transactions becomes unlikely with automated processing. Match algorithms produce reliable, conclusive results that can be tested and validated. Responding to audit queries is faster and more convincing.
Straightforward access to reconciliations supporting documentation
Capturing, storing and producing evidence on reconciliations is a critical part of audit readiness. It is a critical weakness in manual, paper, or spreadsheet-based setups. Flipping through scribbled notes and relying on memories are not acceptable forms of justifications during audits.
Reconciliation software solutions serve as a centralized repository and make the retrieval of supporting documentation in the right place and moment straightforward. Such tools support team collaboration and assist auditors in the search for evidence.
For instance, one of the valuable ReconArt features is the bridge between the account certification and the transaction matching modules. Users can drill down into account balances and inspect the underlying transactions forming it to investigate and explain differences.
Separation of roles within the finance teams and access control
A significant part of the audit readiness revolves around the businesses' capabilities to install and maintain internal controls regarding financial reporting. To ensure the credibility of the reported financial results, the financial team must arrange period-end account verification and certification process that goes through several levels of approval. Auditors check the organization behind the financial close. This should separate the roles of account preparer, reviewer, and approver.
Making the separation of duties evident in a digital environment is quite easy. The reconciliation and period-end close process are well structured, with access control regulated by system admins. Each user has the authorization to view, edit and comment on reconciliation data in line with their assigned responsibilities. The reconciliation platform configured with period-end calendars and checklists can remind process owners to take action in every step of the monthly reconciliations workflow.
No more missed deadlines, lagging approvals, or chasing around approvers and/or their stand-ins for a signature. A streamlined reconciliation and period-end process offers both structure and predictability in managing the workload, near real-time management control, plus peace of mind during audits.
Financial close workflow optimization
The financial close is one of the most arduous processes in accounting and it depends on collaborative account reconciliations. Therefore, it is essential to create a solid process structure, distribute team responsibilities and control task completion within strict deadlines. Period-end close is a coordinated, recurring process and can benefit greatly from standardization and the automation of operations.
Financial close management platforms put all assigned tasks, checklists, calendars, and roles into a smoothly working integrated mechanism. It coordinates the process end-to-end and provides a progress overview at any time. Each participant in the period-end close has a preconfigured space on the reconciliation platform. The account preparer can pull the updated trial balances and substantiate them before slating them for review and approval down the chain.
Thus everyone involved is notified when action items need attention, preventing loose ends. The management has near-real-time visibility on progress to address bottlenecks. The reconciliation platform coordinating the financial close supports the established internal controls around timeliness, accuracy, and operational risk mitigation.
Ensuring data security for robust financial reporting
Reconciliations in information sensitive businesses such as eCommerce, healthcare, banking, and investment management often involve input data containing personal data. Businesses are scrutinized about their capabilities to store and responsibly process this type of data and ensure that breaches or losses will not affect their clients' interests or cause any harm.
Specialized reconciliation software plays the role of the gatekeeper. Data flows in and out of the system are regulated and auditable. The system log and the audit trail expose any attempt to tamper with the data. Sensitive information is protected with enterprise-class security. Personal data protection policies such as GDPR are implemented. The system maintains compliance in terms of sound back-up and disaster recovery policies, which cannot be achieved in manual frameworks.
Conclusion
Audits are notoriously distressing for accountants. Inefficient manual and analogue operations compromise their ability to demonstrate full audit readiness. But equipped with the right account reconciliation and financial close management solution, such as ReconArt, they can safely and permanently abandon outmoded practices.
---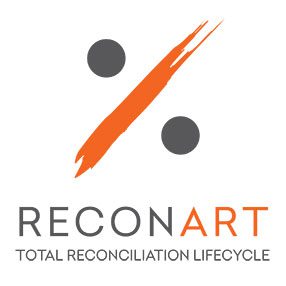 Since 2011, ReconArt has driven innovation in reconciliation software technology. It has helped a global client base establish robust, flexible and scalable data reconciliation processes. ReconArt delivers an enterprise-class, entirely web-based reconciliation platform leveraged by a varied portfolio of customers from every industry, size, and geography.
ReconArt integrates all transactional matching, account reconciliation, and financial close management processes in a secure and auditable environment with a strong focus on best practices, regulatory standards, and compliance mechanisms. The ReconArt SaaS solution ushers in dramatic efficiencies into clients' existing manual processes generating time savings and reinforcing precision.