NetSuite has revealed specific localisations for both Columbia and Mexico as it continues to expand its presence in both countries. Columbian organisations can now benefit from two localised SuiteSuccess modules, including several SuiteSuccess Starter editions and Financials First. The SuiteSuccess accelerators enable organisations to rapidly adopt NetSuite and contain the localisations required for their business.
It has introduced capabilities that will help Mexican customers automate the complex import and export processes. These updates will also help those US organisations that have, or want to have, a manufacturing or other presence within the country.
Columbia
NetSuite has localised several SuiteSuccess solutions for the Columbian market. They include SuiteSuccess Starter modules, including:
SuiteSuccess Products: targeted at product-based businesses. It provides preconfigured KPIs, processes, reminders, reports, and dashboards for organisations that make, distribute and sell products
SuiteSuccess Services: targeted at services-based businesses. It includes financial management, project management, time and expense entry, billing, project reporting, and customer relationship management
SuiteSuccess ERP: A more generic solution targeted at firms that require core ERP and CRM functionality
It has also made SuiteSuccess Financials First Standard and Premium editions available to help finance departments automate processes across the function. These starter editions also include localisations specific to the Columbian market, such as local language and currency support. Financial processes also meet the requirements of the Directorate of National Taxes and Customs of Colombia (DIAN) to comply with local accounting and financial reporting requirements.
NetSuite also completed integrations with three leading electronic document collaboration firms in Columbia: Dispapeles, Gosocket and Facture. This will enable users to share documents electronically with the government, suppliers, and customers directly from their NetSuite solution. Users can also generate compliant tax reports via integration to three major Columbian banks, Banco de Bogotá, Bancolombia, and Davivienda, ensuring that local tax compliance is simple.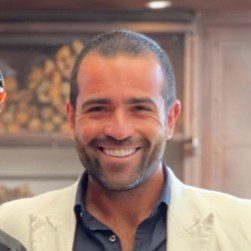 Julián Vargas, sales director, Latin America, Oracle NetSuite, commented: "Organizations in Colombia are faced with increasing competition, economic uncertainty, and ever-shifting market expectations. NetSuite is committed to helping Colombian organizations improve visibility into their operations, so they have the control to thrive in any market scenario. The latest updates to NetSuite help our customers in Colombia quickly and easily take advantage of our unified cloud business system to gain the insights and agility needed to be successful."
Mexico
NetSuite has a long history of delivering solutions in Mexico. It announced that it would open an office in Mexico in 2017. In 2018 EBanx rolled out its ERP solution across Latin America, including Mexico. Last year Corporativo GES, a restaurant franchise business in Mexico, deployed NetSuite alongside Oracle retail solutions. It has now enhanced the localisations available for Mexican customers. NetSuite is now compliant with the new Bill of Lading regulations from the Mexican Tax Administration Service (SAT) for land transportation. It will support certified e-documents simplifying the administration of exporting and importing goods with support for border controls, port areas, and free zones. It will also generate the documentation for Carte Porte, which applies to all importation and exportation of goods in transit within Mexican territory.
Carte Porte includes information about:
Goods that will be moved throughout the Mexican territory
Shipper/receiver information
Specific information about the shipper and receiver locations
Information about the means of transportation
Information about the driver in case of road transportation
This is also important for US organisations, and NetSuite customers may want to note this new functionality.
Vargas commented: "Organizations that do business internationally have faced a variety of challenges when it comes to importing and exporting goods, including supply chain delays and ever-changing government regulations and policies. The latest NetSuite innovations help organizations with operations in Mexico, easily and efficiently navigate these complex international trade processes, and allow them to focus their time on strategic efforts and driving profitability."
NetSuite is already making a difference
While Columbia is a more recent venture for NetSuite, it already has some significant customers in the country. Sempli, a digital bank for small businesses in Columbia, has deployed NetSuite to manage its finance function. Catalina Salazar, CFO, Sempli, commented: "Sempli offers financial assistance in a digital, simple and agile way and we pride ourselves on having meaningful and transparent interactions with our customers. We strive for a high-quality customer experience, and this would not be possible to deliver without the insights and agility provided by the use of technology tools. With NetSuite, we can make informed decisions, adapt our business, and communicate effectively with our customers about their financial offerings to help support their growth."
Another customer is Laika, a rapidly growing online marketplace for pet care Sebastián Canal, CPO and co-founder of Laika, commented: "In recent years, Laika has experienced strong demand and we have expanded our business to offer more than 4,000 products and 17 services so that our customers can support their pets' wellness needs. However, our rapid growth brought challenges, especially when it came to managing our inventory while keeping our promise of guaranteeing fast-delivery, including offering same-day delivery in some regions. With NetSuite, we have a robust solution that helps us efficiently manage our inventory across our operations in Colombia, Mexico, and Chile, and we have gained visibility into every aspect of our business to help us make better decisions as we continue expanding to support PetParents and their relationship with their pets."
In Mexico, NetSuite also has happy customers, with Fernando Sandoval, CFO and co-founder, Kapital, commenting: "Kapital has expanded rapidly over the past years and now offers intelligent, personalized, and digital banking products and services to 4,500 customers in Mexico. As we expanded, we knew we needed a unified system like NetSuite that would give us the insights, automation, and agility we needed to serve even more customers. With NetSuite, we now have control and visibility across our financial and accounting processes and a single view of our operations so that we can adapt and scale our business at pace."
Enterprise Times: What does this mean
NetSuite has not only internationalised its product. It continues to enhance and meet the new regulatory requirements across the different countries it operates in. These announcements come as it launches SuiteConnect On Air Latin America. NetSuite On Air is a series of keynotes, sessions, and demonstrations. They enable customers and prospects to learn how to grow their business and how NetSuite can help on that journey. The launch of this new channel enables Spanish speakers to have a local language version of the virtual event platform.
The latest update should help NetSuite to expand further in the region. The new features for Mexico are also relevant to US customers that do business in Mexico. It should also help NetSuite gain more customers in the South of the US.