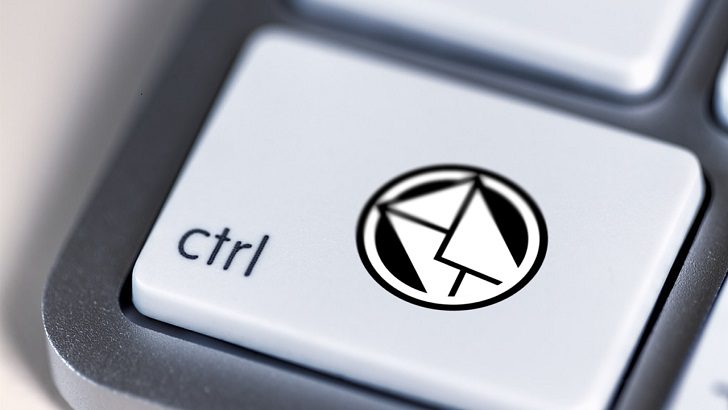 Retail and eCommerce highlights this week include: Validity new solution provides deduping capabilities that give businesses the tools to develop a more comprehensive, healthy CRM database. Software AG announces its Sustainability Roadmap 2025 committed to creating economic, ecological and social value. Platform.sh renews partnership with Adobe to support the future of commerce. Airship launches App Experience Platform to enable brands to adapt no-code native app experiences that build loyalty and accelerate monetisation. Infosys and Rolls-Royce extend strategic collaboration with the launch of the joint 'Aerospace Engineering and Digital Innovation Centre' in India.
Validity launches Demandtools Element to support data accuracy
Validity, a provider of data quality and email marketing success solutions has launched the latest addition to its DemandTools product suite: DemandTools Elements. The cloud-based solution is a separate, lower-cost option to the full DemandTools suite. It allows businesses to easily dedupe data within Salesforce, enabling teams to operate efficiently with trustworthy data.
Poor data quality adds friction to the customer journey by increasing the cost of acquiring customers, decreasing conversion rates, and slowing down sales follow-up – which ultimately tarnishes brand reputation. Validity's 2022 State of CRM Data Health report found that 44% of companies say duplicates prevent them from fully leveraging CRM. However, with DemandTools Elements, businesses of all sizes can keep their data duplicate free. Empowered by healthy data, marketers can better develop more impactful campaigns, admins can complete data projects efficiently. The company says executives can lead the way to better customer experiences and more effective sales.
Validity claims other baseline solutions only deduplicate standard objects and can't be automated. However, DemandTools Elements provides a dashboard view of a business's current duplicate level. With this additional insight, users have the ability to control how duplicates are identified and how each field value is handled. They can also easily find and merge duplicate records in standard and custom objects with advanced matching algorithms, custom master record selection, and field-level data retention rules. Furthermore, DemandTools Elements ensures the CRM only holds unique records and retains the information users will need.
Software AG signs UN Global Compact
Software AG will align its corporate transformation strategy, named Helix, closely with environmental, social, and governance (ESG) criteria in the future. A key step in this process is the company's entry into the UN Global Compact (UNGC). The world's largest initiative for responsible and sustainable corporate governance. Software AG remains committed to supporting and complying with sustainable business practices, in line with the UNGC's ten principles. Members of the UNGC commit to a sustainable strategic orientation of the company, in line with ethical standards in the areas of human rights, labour, anti-corruption and the environment. Furthermore, they must publish an annual progress report. Software AG's newly defined Sustainability Roadmap 2025 sets out concrete targets and commitments for the coming years.
Sustainability is at the core of Software AG's strategic orientation. The company's ambition is to play a leading role in the global search for technological solutions to the most pressing social and environmental challenges. It aims to support its customers and partners in their sustainability efforts. Software AG's management is convinced sustainability is a fundamental requirement for long-term business success.
Platform.sh renews partnership with Adobe to support the future of commerce
Platform.sh, a unified, secure, enterprise-grade platform for building, running and scaling web applications, and Adobe, today announced a renewed 5-year agreement for Adobe Commerce to leverage the Platform.sh Platform as a Service (PaaS). Adobe Commerce helps brands build and deliver personalised, multichannel commerce experiences from a single platform. As part of the agreement, Platform.sh has become a Premier Partner in the Adobe Exchange Partner Program.  Platform.sh's new Premier Partner status builds on a long-standing relationship with Adobe.
Consumers are changing the way they shop. Brand need solutions that make it easy to deliver real-time personalized shopping experiences to meet customer demands. The extension of the partnership continues the evolution of Commerce at Adobe. It will enabl customers to easily build, run, and scale an end-to-end commerce experience in the cloud. The Platform.sh infrastructure management for Adobe Commerce Managed Services and Cloud Pro streamlines the developer experience and deployment velocity while optimising cloud performance and infrastructure efficiency. By focusing on efficiencies Platform.sh is helping Adobe reduce its carbon footprint across the eCommerce platform.
Airship launches its App Experience Platform to enable brands to adapt no-code native app experiences
Airship, the mobile app experience company, has launched its App Experience Platform (AXP). The only enterprise SaaS platform focused on helping brands master the full lifecycle of mobile app experience (MAX) management. AXP aims to address the ongoing challenge for brands to treat their apps as a high-value destination rather than simply a promotional messaging channel.
Mobile apps have become the centre of the digital customer experience — generating more than three times greater revenue and transaction frequency compared to other channels. Yet, according to data derived from Apptopia, app user retention rates have barely increased over the last three years. Despite ongoing growth in annual worldwide app downloads.
AXP enables product, digital and marketing teams to create, refine and publish no-code native app experiences on their own. Without ongoing developer support or app updates. As a result, it vastly improves the continuous onboarding, retention and first-party and zero-party data collection of customers. This new SaaS platform also unifies the native app experiences, customer journey orchestration and app UX experimentation. with no-code approaches. The platform provides intuitive visual UIs, freeing development teams to innovate market-differentiating app features.
More than 15 leading brands gained early access to new AXP innovations. This includes AXP Mobile Data Hub, AXP Scenes, AXP Surveys and AXP Preference Centre. The new innovations evaluate and test the benefit to their businesses and provide feedback for ongoing refinement.
Infosys and Rolls-Royce launch joint 'Aerospace Engineering and Digital Innovation Centre' in India
Infosys, a global leader in next-generation digital services and consulting, and Rolls-Royce, one of the world's leading industrial technology companies, today inaugurated their joint 'Aerospace Engineering and Digital Innovation Centre' in Bengaluru, India. This centre has been established to provide high-end research and development (R&D) services integrated with advanced digital capabilities to Rolls-Royce's engineering and group business services from India. Infosys and Rolls-Royce's collaboration has been reinforced through strategic deals, aimed at yielding mutual benefits to both organisations over the next seven years.
As part of this collaboration, Infosys and Rolls-Royce will combine their aerospace, engineering and digital services capabilities to explore opportunities for driving digital and engineering innovation and associated cost optimisation strategies. By expanding the local talent pool in the country, the two companies will also deliver manufacturing engineering services for the global civil aerospace ecosystem.
Over the last decade, Rolls-Royce established a multidisciplinary engineering centre in Bengaluru as part of its efforts to boost engineering and R&D services in India. In December 2020, Infosys and Rolls-Royce announced a collaboration for sourcing engineering and R&D services for Rolls-Royce's Civil Aerospace business, whereby Rolls-Royce transitioned a significant part of its engineering centre capabilities to Infosys. Infosys will continue to harness its experience, expertise, and investments in the domain to strengthen its existing capabilities and deliver enhanced end-to-end solutions while optimising operational costs for its customers.