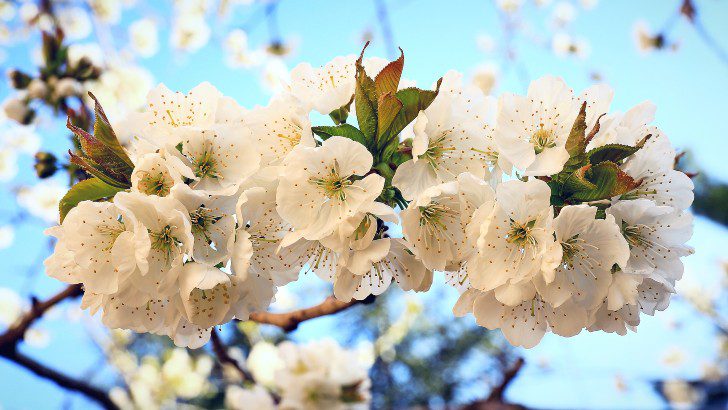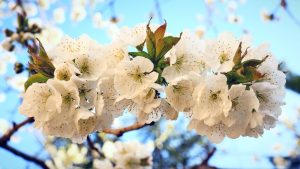 A less busy week for news last week with a shorter round-up than recently. On the approach to Easter, will vendors rush it out the door or wait for the following week?  DocuSign launched CLM essentials to target SMEs as part of its first release of the year. Talend bought real-time change data capture vendor GammaSoft.
Pick of the week
Salesforce announced new features for Service Cloud and Marketing Cloud. The updates for Salesforce Service Cloud include:
Contact Lens for Amazon Connect: It offers advanced conversational transcription for even the longest phone calls, real-time sentiment analysis, supervisor alerts to deliver agent coaching and full-text search on call transcripts.
New telephone connectors to Google Cloud and Genesys: Organisations can integrate phone and customer data and automate call transcriptions and notes. It will also enable agents to receive real-time suggestions while on a customer call. They will be generally available in the summer.
Field Service: Customers now have a multi-level offline briefcase available in the summer and a Virtual Remote Assistant available now.
Marketing Cloud: Customers benefit from streaming insights and data actions, advanced identity resolution and new anonymous profiles. Marketing Cloud Intelligence (previously Datorama) has added enhancement to Intelligence Reports for Engagement. It allows organizations to evaluate email performance by device, client, OS, and browser. They can also optimize new KPIs for conversions, clicks by link, bounce types, unsubscribes, complaints, and click event lag.
Lidiane Jones, EVP & GM, Salesforce Digital Experiences, commented: "76% of customers expect companies to understand their unique needs, yet only 34% feel like companies actually treat them as individuals. Any company not investing in this area is putting their entire business at risk. With Salesforce's powerful service and marketing innovations layered with AI, businesses can deliver the personalized, connected experiences that build trust, loyalty, and longevity with customers."
Acquisitions
ADP has acquired Sage's South Africa payroll outsourcing business. This acquisition marks a strong partnership between the two businesses in South Africa over the past 12 years.
Ascent, a leading European digital services business, has announced the acquisition of data engineering and business intelligence services business BiLD Analytics.
Salesforce closed its acquisition of Phennecs, a provider of privacy, compliance and data management solutions built on the Salesforce Platform.
Validity announced it has acquired MailCharts, a platform that powers data-driven campaign planning for ecommerce marketing teams.
Appointments
Alteryx appointed Lucas Moody as Senior Vice President and Chief Information Security Officer (CISO).
Appian appointed Mark Matheos as Chief Financial Officer, effective as of April 1, 2022.
Ellucian has appointed Martin Mrugal as Chief Operating Officer (COO).
Pipefy has promoted Daniele Gemignani to Chief Technology Officer. She joined Pipefy in 2020 as the head of software development.
Kuntal Vahalia has been appointed Senior Vice President of Worldwide Channels and Alliances at ThoughtSpot.
Business
ActiveCampaign has extended its Slack integration and offered a 30% discount to Slack users for its solution.
ADP announced it would offer an integration with Nayya, a leading benefits experience and healthcare management platform. The integration is expected to launch in Summer 2022 with ADP Workforce Now.
Ascender has announced that its PeoplePay solution has achieved certification under the Workday Global Payroll Cloud (GPC) program.
Automation Anywhere has opened registration for Bot Games Season 2, the industry's only virtual worldwide event for developers of all experience backgrounds.
Fivetran announced support for the Google Cloud Cortex Framework and that it is a Launch Partner for the new Google Cloud Ready – BigQuery program.
Introhive announced a strategic partnership with Consalia, a UK-based sales education leader helping make sales the world's most sought-after profession.
Pipedrive signed an agreement with the Good Deed Education Fund to invest 2 million euros in educational initiatives in Estonia over the next three years. This year one of the focus areas will be supporting children's education fleeing the war in Ukraine.
Procore announced a new integration with Building Transparency, a nonprofit organization with the mission to enable broad and swift action to address the construction industry's role in climate change. The integration enables Procore users to leverage the Embodied Carbon in Construction Calculator (EC3) to drive sustainability.
Qlik announced an Original Equipment Manufacturer (OEM) partnership with Exact Software. Exact will continue to deliver enterprise-grade analytics powered by Qlik Sense through Exact Insights.
Formula 1 announced that Salesforce is now a Global Partner to power and grow fan engagement for the most prestigious motor racing competition.
Talend announced that it has successfully achieved the Google Cloud Ready – BigQuery Designation.
Customer
Gatekeeper has published a case study about Melbourne Racing Club and its benefits from deploying the Gatekeeper CLM solution.
Clipper Logistics, a UK retail logistics company, is using MuleSoft to improve retail customer and carrier relationships by simplifying onboarding.
Pos Malaysia Berhad has selected Qualtrics CustomerXM™ and Kantar to guide and accelerate its ongoing digital transformation to improve the way customers connect with the company and enhance operational efficiencies.
Renault has picked Reputation as its vendor of choice to manage its online reputation and Voice of the Customer (VoC) feedback across almost 50 global markets.
Bose, a leader in premium audio products, will deploy Salesforce Customer 360 to expand its robust direct-to-consumer business, providing personalized and tailored experiences that delight customers and build loyalty.
Seattle Kraken and Climate Pledge Arena, the team's home, is using UKG Pro to manage its people and streamline reporting effectively.
Financial Reports
Neo4j has experienced more than 100% growth across APAC over the past year. New customers include Commonwealth Bank of Australia, Telstra, Capital A, Standard Chartered Bank, and DBS Bank.
Salesloft revealed it had achieved 140% growth in Europe in 2021 and plans to double its headcount in 2022. It will also launch a HubSpot integration shortly.
Sidetrade, the AI-powered Order-to-Cash SaaS platform, announced strong growth in SaaS revenue of 16% in 2021 and a record high performance for the year, with an impressive increase of 41% in operating profit and 38% in net profit.
Yooz gave a business update on its 2021 performance, having seen more than 45% annual growth, with more than 270 employees, 4,000 customers and 200,000 users in over 30 countries. It plans to recruit a further 70 employees in 2022
Product
Domo announced integrations with Microsoft 365 and Teams to make it easier to seamlessly collaborate and leverage data using the technology business people work in every day.
eXo launched the Challenges feature, enriching the platform's offer concerning employee engagement.
Foxit launched Foxit eSign iOS mobile app, allowing users to prepare, send, sign and manage documents from anywhere. Foxit has also announced the inclusion of powerful new APIs for developers and improved compliance for Foxit eSign.
insightsoftware expanded the Angles product line, launching new solutions for no-code operational reporting for NetSuite and Deltek.
Qlik announced it has successfully achieved Google Cloud Ready – BigQuery Designation for its Qlik Sense cloud analytics solution and Qlik Data Integration.
Workwave launched WorkWave Financial Services. It is a collection of financial offerings ranging from credit cards, lending, tailored insurance, and more. They are all designed specifically to help WorkWave customers grow their business and maximize their money.