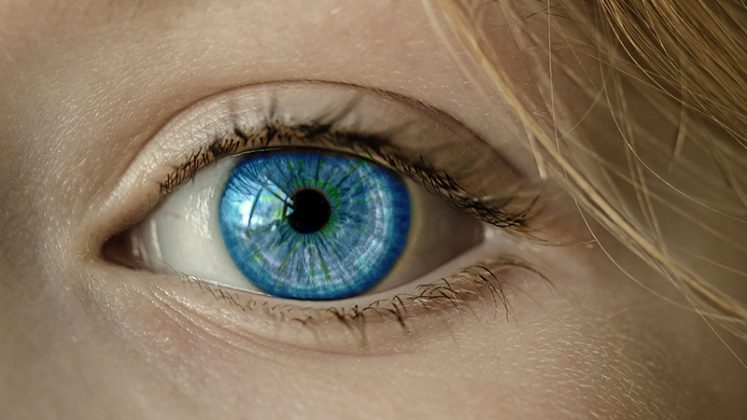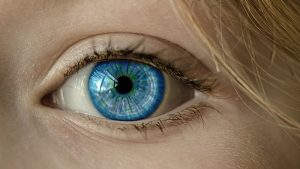 Highlighted research this week includes the ASANA anatomy of work report which reveals a rapidly changing workplace with new challenges. IFS published a report that looked at sustainable manufacturing based on a small survey. Forrester Consulting was busily churning out TEI reports for Domo and KX.
Domo
Domo commissioned a Total Economic Impact study from Forrester Consulting. The report follows the normal structure of the TEI report. The headline figure is that Domo's low-code data apps platform can achieve an overall ROI of 455% over three years and recoup its investment in less than a month.
This is a faster time to value than other software solutions, but the overall ROI seems average. Overall the report demonstrates that companies relying on manual processes can benefit from deploying a low-code solution.
John Mellor, Domo CEO, commented: "Domo has always been focused on delivering customer value and transforming business by putting data to work for everyone. Data apps are new data tools to help customers unlock new value across their entire organizations.
"Data apps combine data, analytics and workflows packaged into an experience right where work gets done. Unlike traditional BI tools which are designed for executives, managers and data analysts and require a level of data literacy to interpret and apply insights, data apps are designed for any role in an organization and are built so any person can be guided by data to the optimal decisions and actions for achieving specific business outcomes."
KX
KX published a Forrester Total Economic Insights report. It found that manufacturers that deployed KX Insight would achieve an overall ROI of 315% over three years. This would allow them to recoup their investment in less than six months.
Kathy Schneider, Chief Marketing Officer, KX, said: "A seismic shift is impacting how businesses gain and retain their competitive edge, and that shift is the huge growth in real-time data and the value locked within it. For companies to succeed in today's data-intensive environment they need a modern technology platform that can capture, process and analyse real-time and historical data at both speed and scale. We believe this Forrester study demonstrates the significant and quick ROI that KX can deliver to businesses."
Perkbox
Perkbox revealed the findings of a survey of 500 full-time workers in Australia and 2,000 full-time workers in the UK. This was part of a survey of 2,000 workers.
Both surveys highlight that workers would consider moving a considerable distance for work. In the UK, 62% would consider moving abroad. In Australia, 75% would either move to a new state or abroad.
Business leaders in both countries see increased requests to work abroad (UK-28%, Australia-76%). In both countries, leaders trust their workers to work productively from any location (UK-75%, Australia-83%)
However, there are concerns expressed by the remaining workforce about working with colleagues in other countries.
54% of Australians and 48% of UK workers will pay closer attention to fully remote colleagues to check they're remaining productive
57% of Australians and 54% of UK workers expect colleagues to work within the same hours they do, no matter the location
33% of Australians and 34% of UK workers expect their employer to pay lower salaries to colleagues based in countries with lower costs of living
62% of Australians and 50% of UK workers will raise it with their management if colleagues based abroad are contributing less
Gautam Sahgal, CEO, of Perkbox commented: "A unifying culture across borders will help employees build stronger relationships with their teams and managers. This type of model is only going to become more mainstream; so the challenge and opportunity for HR teams lies in creating an environment where everyone feels part of a shared purpose or goal, whilst still having their individual requirements acknowledged and catered to."
Sage
Sage revealed the findings of the South African edition of its Small Business, Big Opportunity research. Key findings included:
51% of South African businesses are still not operating as they did before the pandemic
43% of South African respondents expect rising inflation and cost pressures to persist and worsen in the year ahead. This will significantly impacting growth prospects
48% expect the inability to operate as before to pose the biggest risk to their success in the next 12 months. That is compared to 31% of global respondents
75% of South African SMBs are confident about the success of their business right now.  10% higher than the global average (65%)
80% feel confident about their success over the next 12 months. Compared to 69% globally
Viresh Harduth, Vice President, Small Business, Sage Africa & Middle East, said: "SMBs are the backbone of the global economy and supporting them to grow will help create economic equality. Our survey shows incredible resilience by SMBs in South Africa and their commitment to creating employment and wealth for the benefit of their communities. They hold the key to resolving the unemployment crisis and creating much-needed tax revenue to support social spending. Providing the right infrastructure and reducing red tape will unleash their potential."
SYSPRO
SYSPRO published some of the findings from a global research study. It explored the current challenges and solutions to ongoing supply chain disruptions of manufacturers and distributors, as rather those seen at the end of 2021. The research identified four themes:
There is a disconnect between the investment in internal efficiencies and external collaboration. Collaboration in the supply chain has taken second place to that of internal, remote workers.
While many organisations (69%) considered a digitization strategy, only 29% have embarked on one.
Despite 48% wanting to improve customer service, only 23% have included customer collaboration in their digital strategy.
Supply chains can benefit far more from technology investment. Only 47% of businesses have invested in sensors and IoT. Yet only 20% have invested in analytics tools to process the collected data.
Customers should be put at the heart of the supply and not, as an afterthought, at its end. Paulo De Matos, Chief Product Officer at SYSPRO, commented: "The customer experience can make or break a business. While businesses improved operational visibility through technological investments such as IoT or even looked into alternative eCommerce sales channels, the reality is that ongoing and real-time external collaboration with suppliers and customers is vital.
"A balance along the supply chain can be achieved when a customer is placed at the centre of the supply chain, and their experience is not regarded as an afterthought. With real-time data insights into customer needs, improved revenue will soon follow."
Xero
Xero published the UK Small Business Index for February 2022. Job openings fell 4.3% in February as the index fell to its lowest rating in over a year. There are 8.4% fewer people working in small businesses than in February 2020. Hospitality and Manufacturing were the worst hit. There are some signs of optimism with sales increasing, up 8.8% year over year.
Alex von Schirmeister, Managing Director at Xero UK, said: "Sustained sales growth is an encouraging sign for small businesses, but will that money go far enough in today's current climate? It doesn't offset the other challenges they face, and it will be difficult for them to fully recover from the pandemic until they can get the right people on board.
"While training schemes and an increased employment allowance are helpful gestures, the Government can and must do more to reduce the devastating impact of late payments or 'unapproved debt' on business owners. The lifeline that small firms were hoping for didn't materialise in the Chancellor's Spring Statement, which makes tackling late payments more crucial than ever."