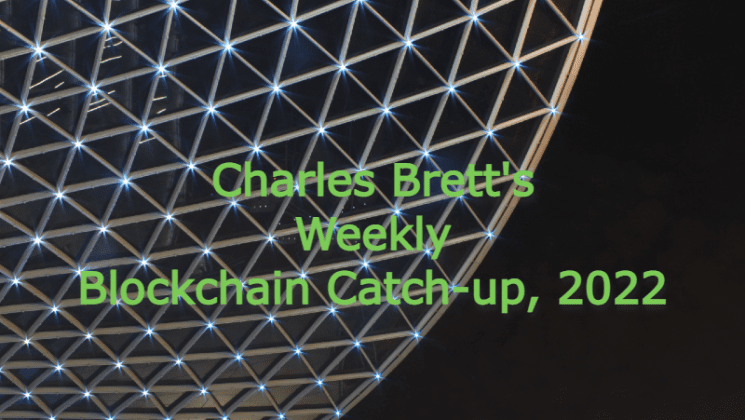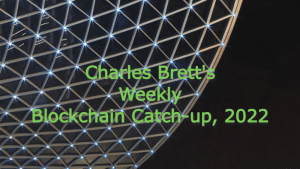 This is Charles Brett's start-of-the-week Enterprise Times 'blockchain catch-up' 2022-Week 14. Necessarily it is idiosyncratic and selective.
It is not intended to be comprehensive but does seek to highlight 'Quick Takes' on specific developments as well interesting pieces to read, a listing of some (not all) announcements/press releases and pointers to upcoming events.
Quick Takes – Charles Brett's Blockchain Catch-up 2022-Week 14
PWC: >80% of central banks considering a CBDC
"CBDCs will facilitate more effective, lower cost and 24/7/365 cross-border payments for the financial services industry," analysts from PwC said in the firm's annual index of CBDCs and stablecoins, released last week. "We expect that CBDCs will greatly benefit cross-border transactions and economies of all relevant jurisdictions."
According to PwC, retail CBDC projects (digital currencies designed for public use) have reached greater maturity levels than wholesale projects (digital currencies used by financial institutions that have accounts with central banks) – though interest in wholesale pilots has increased in recent years.
Quick Take: China became the first major economy to pilot a retail CBDC in 2020 with the digital yuan (the Chinese pilot is now running in >10 cities). Similarly, the Central Bank of the Bahamas and its Nigerian equivalent are pushing forward with retail CDBC projects. For wholesales CDBCs, advanced projects include those initiated by Canada, Singapore, France, South Africa as well as a Hong Kong/Bank of Thailand effort. "Wholesale CBDCs have the potential to streamline security token post-trade operations through atomic delivery-versus-payment and increase the market efficiency for several asset classes," was the view ewxpressed by Benoit Sureau of PwC France.
In short, CDBCs make progress, albeit slowly.
7 pieces to read – Charles Brett's Blockchain Catch-up 2022-Week 14
Selected announcements/press releases/opinions – Charles Brett's Blockchain Catch-up 2022-Week 14
Selected upcoming events
Paris Blockchain Week Summit (12-14th April 2022)
Security Token Summit (15-16th May 2022)
FT LIVE" Crypto and Digital Assets Summit (26th April 2022).