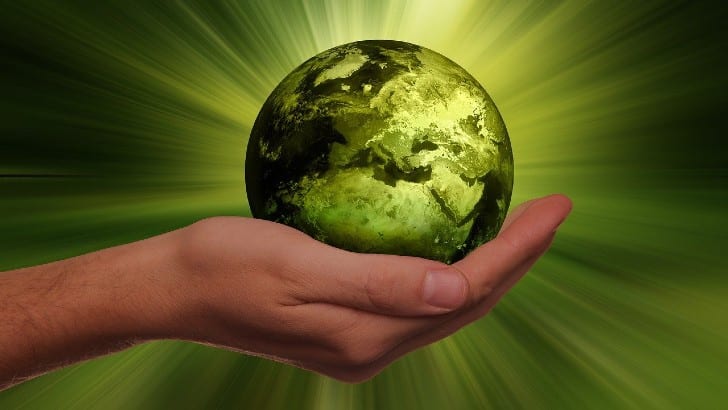 IFS has published a report created with Omdia entitled: "Manufacturing a sustainable future". The report is based on a survey of 117 manufacturing organisations from Europe and North America working in different sectors. Most of the manufacturers (63%) were less than 1,000 employees. While the sample set was small, the report is very topical, with sustainability a key discussion topic across the manufacturing sector.
At twenty pages in length, the report has an executive summary and is divided into eight main sections, two case studies and a conclusion. The sections indicate the contents:
The Sustainability Challenge For Manufacturing
Investment Drivers And Barriers
Barriers To Sustainability Investment
Implementation Status Of Sustainability Projects In Manufacturing
The Case For Circular Economy
Status Of Company Investment In Circular Economy Today
Supporting A Sustainable Strategy
Business Areas Perceived To Best Support A Circular Economy Business Model
Manufacturers face a huge challenge to meet commitments for carbon reductions and climate change initiatives. Thirty-five billion tonnes of carbon dioxide were emitted globally in 2020. US manufacturers contributed 23% to that total. Energy is a key consideration, and while the switch to renewable energy has begun, it only contributes 9% of the used energy.
The report broadly looks at three areas.
The drivers and barriers for improving sustainability.
What sustainability initiatives manufacturers are undertaking.
The circular economy and what it could mean for manufacturers.
The case studies refer to two IFS clients, both winners of the IFS change for good competition. Holland CFL Group is the first company to develop systems to deliver and control a complete, integrated offer for indoor climate spanning heating, ventilation, cooling, and domestic hot water. Eco Spindles creates polyester yarn from plastic waste in Sri Lanka and aims to leverage green energy.
Changing the drivers
The top three sustainability drivers respondents highlighted were:
Regulatory compliance, 18%
Business risk, 15%
Financial incentives and tax reductions, 15%
The authors argue that these are reactive drivers, and there are proactive drivers to introducing sustainability. They argue that the circular economy provides examples of proactive drivers that manufacturers should consider. The top three benefits respondents perceive are
To support sustainable strategy (78%)
Increase customer engagement (74%)
Improve environmental protection (74%)
While these are important, the categories that finished fourth and seventh need to become the proactive drivers. These were:
Reduce the cost of materials (66%)
Provide competitive advantage (55%)
Once organisations perceive that sustainability helps the bottom line directly, things should accelerate. However, this is a short term view. If the warnings are true, manufacturers need to consider the long term environmental outlook and make changes now. It would have been interesting to compare these findings to historical ones.
The progress on the circular economy is increasing, 12% have it as a corporate focus, and 8% are piloting initiatives. US manufacturers are bigger proponents where 18% have it as a corporate focus (compared to only 7% in Europe). However, the small sample size could hide an accurate figure. The current economic climate has seen 31% of respondents shelve any plans though
Moving the needle
Barriers remain to introducing sustainability within manufacturers. The top barriers ranked first by respondents were:
Organisational barriers such as no centralised responsibility for sustainability(21%)
Legacy assets and infrastructure (18%)
Upfront cost (17%)
Culture change challenges (16%)
The last seems an anomaly. Was this organisational culture? Change management is critical and yet communicated well sustainability initiatives are normally seen as positive by employees. Things are changing, though, with manufacturers introducing initiatives such as:
Waste and water treatment processes (43%)
Tracking/reducing carbon emissions across supply chain operations (40%)
Tracking/reducing carbon emissions for internal operations (38%)
While Omdia called out Chemicals (21%) and Food and Beverage (17%) as having embraced the circular economy most, the sample size is arguably too small to justify this statement.
Most mature industries for the circular economy include chemicals, where more than one in five (21%) have already deployed it, and food and beverage (17%)
The report concludes with six recommendations for manufacturers as they consider their sustainability and circular economy credentials. It offers some first steps they can make but does not go into detail. IFS has also published an ebook that provides more of the data from the research and provides more insights.
Enterprise Times: What does this mean
The report is based on a small sample, and the results should be treated with caution. What is missing from the report are some clear ways and benefits that the manufacturing industries can benefit from a sustainable approach. The case studies address this in part, but with the financial details missing.
The authors and the research give a good view of sustainability attitudes and argue the case for adopting a circular economy approach. However, while the needle is moving, it may not be moving quickly enough. Most business leaders will want to see the bottom-line benefits of adopting sustainability initiatives.
The increasing energy costs in Europe especially may help drive that needle. Renewable energy is becoming much more attractive. Also, while legislation is playing its part in driving sustainability, there needs more pull. Energy costs might just provide it.
An obvious omission from the report is responses from Asia, especially as one of the case studies is based in Sri Lanka. Perhaps next year, IFS will give a more global overview.