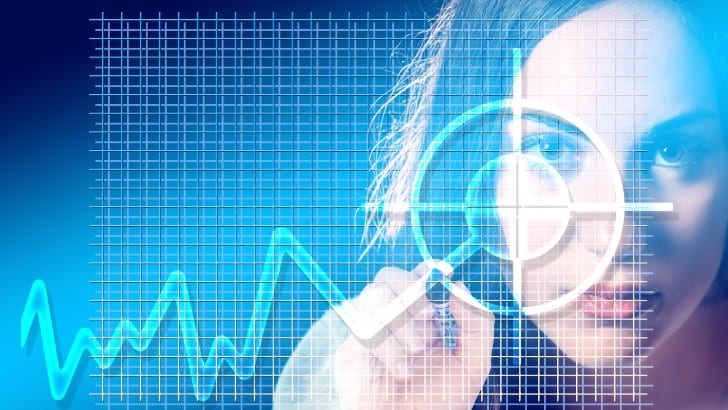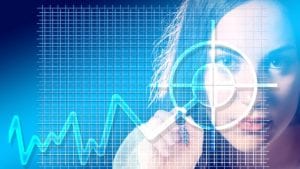 Infor unveiled some impressive growth figures yesterday and updated its market approach in a Press and analyst briefing. Infor has long taken an industry-specific approach to its solutions. Those solutions are now part of a much larger platform whose direction gets clearer every year.
However, it is now nuancing that in a collaborative way that sees it talking realistically about coopetition and how it works with other organisations to deliver success to its customers.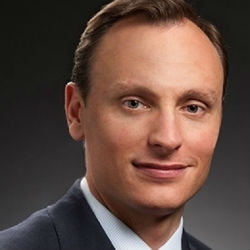 Kevin Samuelson, CEO of Infor, commented: "Our systems already work together, immediately and out of the box. They're also extremely open. We have a CRM system, but we know that Salesforce is the most common system in the market. We want to be open to any alternatives that allow our customers to be successful. And so we build the integrations to those such that customers can have an open ecosystem, whether they're using our products or someone else's."
What has changed substantially over the last few years is the work done by John Frank, President of Customer Experience, to build a customer success experience and platform that is better than many others and suited to the cloud software vendor that Infor has become. These three pillars:  industry dedication, innovation, and customer-centricity, drive Infor today.
Samuelson also revealed that this year would see the twentieth anniversary of Infor's creation
The growth
Matt Flamini, CFO at Infor, then spoke about the company's growth in 2021. With revenues of more than $3 billion and a SaaS run rate of above $1 billion, it has seen steady growth. In its two largest regions, EMEA (+32%) and North America (+17%), growth has been impressive. EMEA is becoming even more important, with it now making up 40% of Infor revenues (North America 45%). Enterprise Times asked Samuelson what the factors behind the growth were.
He answered: "The growth in Europe has been pretty extraordinary. A couple of reasons, the biggest, candidly, is Europe was much slower to start as it relates to cloud adoption. That has changed dramatically.
"The pace at which companies in Europe seem to be comfortable and then ultimately eager to move to the cloud is dramatically different than it was even two years ago. That's created a huge amount of opportunity and change for us. Competitively we are quite advantaged, in particular in those markets. So I think there are structural reasons there."
Infor estimated that SaaS revenue will provide 88% of the growth at Infor in 2022. Flamini noted: "We're truly now a SASS company focused on our key industries. And you can see that that transition is well are well on our way to almost being exclusively a SAS revenue business."
With Joerg Jung lured away to a CEO role (yet to be announced), Samuelson praised him for his support. He also named his successor, Wolfgang Kobek, as Executive Vice President & GM International Business. Kobek spent eight years at Infor in its first few years before joining Qlik and later C3 in leadership positions.
If Europe maintains this momentum, will it see more Europeans in its leadership team?
Expanding the design blueprint.
Soma Somasundaram expanded on the design blueprint for driving time to value for its customers. It builds industry-specific solutions, including the last mile functionality for certain micro verticals.
The tender process builds on the demonstration data already included using specific customer data. Infor will also demonstrate how the solution will meet the customer requirements through configuration.
Unlike other vendors (and Infor historically), it now migrates all that customisations and knowledge into the pre-production sandbox environment that forms the basis of the product that will go live at the customer. This allows the customer to enhance the instance ready for go-live.
This is also not a one-way process with learnings passed back through the sequence to ensure that industry-specific requirements (not specifically customer ones) are captured and reused in future projects. Customers can also build on their instance by drawing from the new Infor marketplace.
Within a year, Infor will also launch its process intelligence feature, introducing process modelling. After SAP acquired Signavio, once a strategic partner, it took the decision to build this. The Infor solution will go beyond process mining. It will use a combination of the data lake, AI modelling and understanding of industry objects to optimise business processes and operations across its target industries.
Customer-Centric approach
Frank took a sensible method to implement another customer-centric approach. He first analysed what was happening. He commented:
"One of the things that we were very clear on with our customers was that we would be committed to that innovation and committed to that journey with them and thus delivering on the value outcomes that they were aspiring to achieve. Yet the feedback we were getting from our customers was that we were falling short on that commitment and on that promise."
Frank found that customers perceived Infor as an organisation divided into silos. Soma's approach fixed the technology side of the customer engagement. Frank has developed a new approach to maintaining customer engagement and delivering success.
He explained what they did, adding: "What we did was we interrogated both our operational model as well as our organisational model to start to break down those artificial silos. Our intentions were to make sure that we were building connective tissue throughout the entire customer experience and or field organisations that were responsible for delivering on that value.
"It included everything from our teams on the front end that was identifying value to the teams on the very tail end that were trying to execute against that value paradigm on an ongoing process and ongoing basis.
"We also had to change our mindset to be focused on customer outcome as defined by the customer, as opposed to our own aspiration of outcome and success and definition of success for that customer. The go-live is no longer the declaration of success. That's the start of the journey for our customers, especially in the SaaS world, ongoing optimization, ongoing feature richness, ongoing expansion and capability adoption."
One of the main changes was introducing an accountable customer leader to be the primary point of contact.
Enterprise Times: What does this mean
Under Samuelson's leadership and Koch ownership, Infor is no longer constrained by the quarterly updates it once provided. That has allowed Frank the time to develop what looks like an impressive cloud customer success program. He has started to deliver what could become a huge factor in its success.
One indication of that is the number of customer stories that Infor continuously rolls out. Far more than many, if not all, of its rivals. While these may not be with large enterprises, they are often well-known brands.
Douglas Linsmeyer, VP of Digital Technology, E-commerce & IT at Ping Golf, a global golf equipment manufacturer, explained why those chose Infor. He said: "Our selection process was very rigorous. Infor stood out amongst all of its competitors in its ability to show up, be engaged, be dedicated, and to a person show some responsibility, accountability and authenticity.
"I can honestly say, since signing and getting into implementation, those same people have stuck. That's a huge differentiator, being able to cash in on those promises and those discussions you had pre-sales. To me really shows the character of the Infor team, and that comes through in the transparency in the authenticity."
Infor continues to impress and is also winning net new customers and upgrading existing ones. While its product strategy gets it in front of customers, Frank's changes should keep them there.