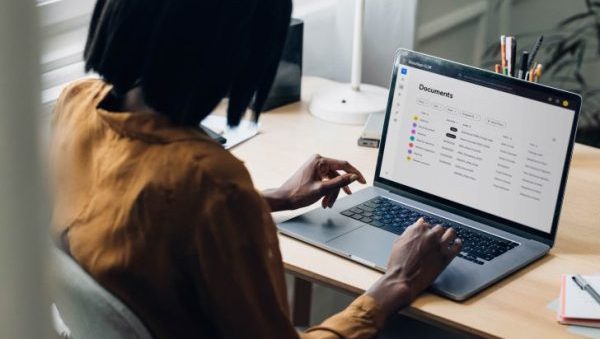 As part of the DocuSign Agreement Cloud 2022 Release 1, DocuSign has launched a new CLM product targeting growing businesses and departments, DocuSign CLM Essentials. The solution is built on the same platform as DocuSign CLM. As they scale and grow in complexity, it enables companies to easily upgrade to the more advanced CLM products, CLM and CLM+AI.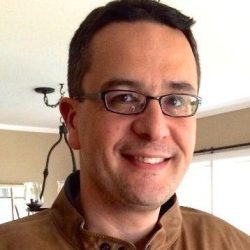 Antonis Papatsaras, Chief Technology Officer, CLM, DocuSign, commented: "Prior to the shift to hybrid work, smaller teams might not have felt like their contract processes were unmanageable, especially if they were working just a few desks away from each other.
"However, in the Anywhere Economy, enabling teams to get contract work done digitally has become critical. DocuSign is lowering the time and cost barriers that made CLM feel out of reach for many smaller businesses. CLM Essentials empowers companies of all sizes to turn manual, analog contract work into streamlined digital workflows."
CLM Essentials is not a solution for every startup and growing company. A view-only access license will cost $180 per user per year. A standard license is $540 per user per year. However, firms must balance this against the person-hours saved in organisations and departments that process contracts constantly.
CLM Essentials
CLM Essentials brings together the fundamental features that help organisations automate the contract process. Core functionality includes:
Document generation template builder: Users can upload existing contracts with customers and convert them into dynamic generation templates. It identifies clauses and fields within the contract so they can be quickly edited later.
A contract editor: Customers can modify contracts quickly based on standard clauses. They can also use data from Salesforce opportunities to update specific clauses automatically when those criteria are met.
Contract process builder: With a based contract in place, the contracting process is automated using templatized workflows that enable collaboration between relevant teams.
Contract Repository: Contracts and contract clauses are stored in a repository that can be used to reference for future contract processes or reporting
The integration with Salesforce includes a deep integration to Sales Cloud, Revenue Cloud, Service Cloud, and Slack. The integration and smooth transition from opportunity, through the contracting process, to an agreement accelerates the quote to cash process for customers.
There is also a native integration with DocuSign eSignature. Enterprise Times asked DocuSign whether any other integrations are available. However, they only mentioned the ones above. Whether DocuSign will bring in integrations to Infor, Oracle, SAP, ServiceNow, or Workday in the future is not known.
Why does this matter?
DocuSign has launched CLM Essentials globally. The new solution is available in six languages: English, Spanish, French, German, Portuguese and Dutch. It is hosted locally in the USA, UK and EU and will open instances in Canada and Australia.
Ryan O'Leary, IDC, commented: "Many CLM vendors aspire to bring their solutions downmarket, but DocuSign seems positioned to do so. Considering its extensive customer base of SMB and mid-market organizations, DocuSign understands what customers downmarket need and expect from a contract vendor. DocuSign already has the technologies, services and go-to-market motions in place and should enable them to differentiate and cater uniquely to this market segment."
CLM Essentials aims to democratize the use of CLM technology. As O'Leary notes, the pricing means that this is targeted at smaller organisations, making it more accessible. Companies already using eSignature and Salesforce could realise huge benefits to their contracting process. The challenge will be in understanding the savings they can make for their legal teams. DocuSign should aim to provide some case studies or research to identify the ROI of this new solution so other organisations can calculate the possible benefits.
More updates across the platform as well
While CLM Essentials headlined the release at the DocuSign Momentum conference, it was not the only update within it. Other updates include:
DocuSign CLM Collaboration
Users now have access to comments history, providing a complete audit trail of what was said, by whom and when. It also records any tasks associated with a contract. When a Word document is received as an email attachment, DocuSign extracts and records the Word Document as the latest version of the contract. This feature should be available in April 2022.
DocuSign eSignature
For its core product, DocuSign has added features that simplify the workflow process, improve integrations and improves search capabilities.
Scheduling
When a user completes the eSignature process, the email is generated and sent immediately. DocuSign now allows users to set a time and date to send the contract. This enables users to send contracts during working hours when working internationally and enables them to prepare contracts for signature ahead of time. This is especially useful for renewals.
In addition, customers can build delays into the different signatures. For example, ensuring franchisees cannot sign a document for a week to ensure regulations are met. What isn't clear is whether recipients receive and can view the document and then have a period to review it before they sign.
Integrations
Later in April, DocuSign will make a Microsoft Power Automate integration generally available. This enables Microsoft Power users to create workflows that automate agreement workflows to create, pre-populate and send envelopes for signature with automatic event triggers from the 300 apps with a Power Automate connector.
DocuSign eSignature for Zoom enables users to securely review, sign and complete agreements within a Zoom conference. The sender can present the agreement and pass control to the signer to complete the agreement during the call.
Click customers can use the Click SDK to design the clickwrap UI with desired colours, fonts, styles, shapes and positions to match their website or App. Customers can use DocuSign Connect to set up a webhook to notify them when a clickwrap has been completed.
DocuSign Org Management
Admins can expand search results for specific user groups by creating custom search experiences based on certain field data relevant to their role.
Enterprise Times: What does this mean?
CLM is often seen as complex, pricey, and suitable for enterprises with thousands of contracts. CLM Essentials seeks to address that perception. For many organisations automating the contracting process for even tens of contracts every year, it could save considerable time.
The new features to eSignature are also welcome. As users of DocuSign, Enterprise Times can't wait to leverage them. If sent overnight, DocuSign emails can often be lost in unread emails. This simple scheduling feature could save administration time in the future. DocuSign may also find some novel use cases that might open up new markets. Ones where people need to regularly sign documents, especially if they can couple this feature with CLM.