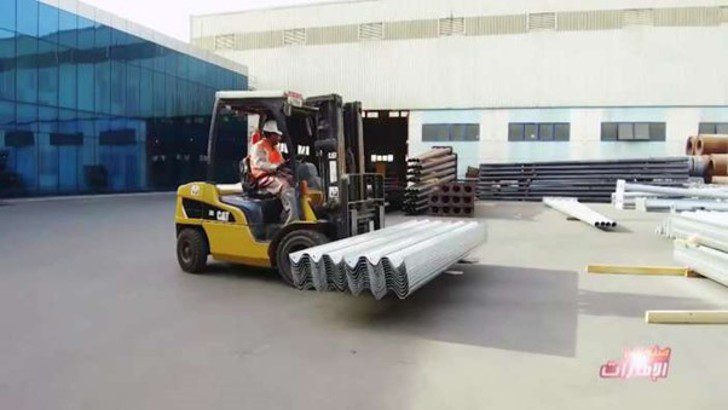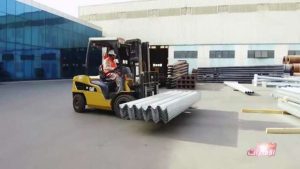 Galva Coat Industries LLC, a manufacturer of steel products including lighting poles and guard rails, has selected Infor CloudSuite Industrial. It is replacing an ageing on-premises Baan IV ERP solution. As part of its digital transformation program, it wanted to implement a cloud-based solution. It reviewed several tier 1 and 2 suppliers. It decided upon Infor CloudSuite Industrial and to work with ITWare LLC, Dubai, UAE, on the deployment.
Enterprise Times asked Ramkumar Narayanan, Director at ITWare, why Galva Coat chose Infor. He replied: "Infor and ITWare worked closely for 2 quarters with the senior decision-maker of Galva Coat, putting up all the options available within Infor, mapping their current and future requirements as well as current pain areas.
"We came up with solutions proposition with add on niche solutions of Infor and the core ERP to address these areas including localisation of payroll without the need for any external 3rd party solution."
Omar Uwayda, general manager of Galva Coat, noted: "Our senior management team was looking for a solution that would provide real-time efficiency and optimization across the plant. Especially, the production planning needed to better reflect that we operate in a project manufacturing mode rather than the standard manufacturing scenario.
"We found that Infor's cloud solution provides the required capabilities using Infor's best business practices provided by industry-focused Infor Implementation Accelerators as part of the Infor CloudSuite."
The project
Galva Coat will deploy a multi-tenant version of Infor CloudSuite Industrial hosted in AWS. It will deploy modules such as CRM, planning, shop floor operations, timesheet management, supply chain including vendor portals and customer portals, finance and analytics. Initially, Galva Coat will deploy the solution to its site in Abu Dhabi's Musaffah industrial area with 25 users. A second phase will look to ramp up the number of users to extend the footprint.
Enterprise Times asked Narayanan what other applications beyond the ERP they would implement? He replied: "Along with core CSI MT ERP we will also be implementing niche add-on Infor solutions like Infor OS, Infor Portal, Infor Factory Track and Infor BIRST BI . We are also looking at the feasibility of integration to their current Nesting procurement and planning solution in phases."
ITWare will begin the implementation in April to complete the work in December 2022. After the first phase is complete, what is next? Narayanan answered: "After successful completion of this phase, Galva Coat would be looking to add on key KPIs and dashboards internally as well as some IoT integration to PLCC Machines."
Galva Coat will use the Infor OS to integrate its production control systems and plant maintenance solutions. The data extracted and Infor Birst will provide the insights to help senior management at Galva Coat further improve production.
Enterprise Times: What does this mean
The selection by Galva Coat shows that manufacturing organisations are now adopting cloud solutions in growing numbers. The tipping point seems to have been reached. Amel Gardner, Infor VP and general manager for the Middle East & Africa, commented: "It's yet another win for Infor in the region as it continues to establish its dominant position in the Middle East as an industry cloud company driven by technology and automation.
"Galva Coat is ideally positioned to reap the benefits of this project to increase efficiency and productivity as it marches on in its quest to be one of the industry leaders in this domain."
While this is not a net new win for Infor, it does show that it is capable of retaining customers in the region. The solution is also likely to have more users than the original ERP platform. Retaining a market leader demonstrates the strength of Infor's ERP in combination with ITWare.