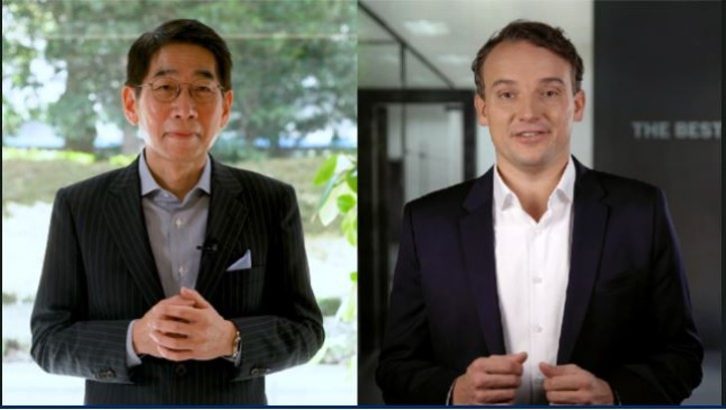 NEC has strengthened its relationship with SAP in an announcement that will see NEC deliver RISE with SAP both internally and to Japanese customers. The announcement is a stepping stone of the company's journey to deliver its future vision for society, NEC 2030. This includes the transformation of NEC and the creation of social value
Takayuki Morita, President and CEO of NEC Corporation, commented: "I'm excited about this new strategic collaboration with SAP. We will implement our own corporate transformation. We will drive co-creation business opportunities. NEC group has the largest number of SAP consultants in Japan. We also have end to end ICT services and our long history of implementing SAP solutions."
Step 1 NEC Transformation
In 2021 launched its Transformation Office. Its intent is to accelerate the corporate transformation of NEC, achieve its mid-term management plan for 2025 and continue its growth. Leveraging the SAP experience from its digital transformation NEC expects to learn lessons it can then apply within the Japanese market. The intent is to create a reference model to address the transformation challenges that other Japanese firms face.
NEC will adopt both SAP CX applications and S/4HANA and transform its business. It will apply RISE with SAP across the global organisation, aiming to standardise business processes, increase efficiency and adopt "business process intelligence".
Step 2 co-create business opportunities
As Morita stated, NEC has the largest number of SAP consultants in Japan. It has a long history of helping Japanese organisations deploy SAP solutions. As it completes its transformations, Abeam Consulting Ltd, the subsidiary of NEC that offers SAP consultancy, can take these learnings and apply them to customer situations.
Step 3 Innovation
NEC will also innovate alongside SAP, combining technology and expertise to increase social value and business opportunities.
Morita stated: "NEC will continue to create new innovation and services in the area of biometrics, security, 5G, supply chain and sustainability. These solutions create that social body that is shared by both NEC and SAP corporate philosophies. We aim to contribute to solving the issues faced by our customers and by society. I look forward to a successful partnership and working together with the SAP team."
Good news for SAP
For SAP, this strengthened relationship and assurance that NEC will continue to use SAP solutions into the future is good news. Christian Klein, CEO and Member of the Executive Board of SAP SE, commented: "With NEC, one of our most trusted partners. We support them on this journey and even accelerate their transformations.
"Using RISE with SAP, NEC and SAP will help many companies in Japan to make those transformations a success. SAP will also support NEC's corporate transformation based on SAP's knowledge of our own transformation. With this partnership, we take both our collaboration and our customers' transformations in Japan to the next level."
Enterprise Times: What does this mean
It was unlikely that Abeam and NEC would move away from SAP. However, this announcement goes a long way to helping SAP retain its revenue streams from Japan. With NEC on board, others are likely to follow, and the threat from rivals such as Oracle, Workday, Infor and smaller companies such as IFS and Rootstock abates.
The deal also sees NEC deploy SAP outside of Japan. It will also be interesting to see whether it will look to grow Abeam internationally. It already has offices across Asia, in Düsseldorf, London, the US and Brazil. Expect to hear more from NEC about the transformation and new solutions.