monday.com and KPMG have announced a global strategic alliance. It will see KPMG leveraging the monday.com work operating system across its client base. KPMG already has some significant technology alliance members, including software vendors such as Appian, Microsoft, Oracle, Salesforce, ServiceNow and Workday.
monday.com is the first Work OS partner within the alliance, and it will see KPMG continue to leverage monday.com across several use cases. The companies have already combined to deliver several enterprise-grade solutions to customers. These include:
An Oracle NetSuite integration built by KPMG to synchronise financial data between Oracle NetSuite and monday.com. The integration supports process flows within project management, sales and HR.
KPMG built a Smart Document App connecting monday.com with the KPMG Smart Document Reader. The Smart Document Reader extracts key information from invoices and other documents to pass to other systems. The work was completed in only two days.
KPMG's head of product, Nir Hinga, explained why they used monday.com in a recent interview. Hinga said: "We have this powerful image data extraction engine in the Smart Document Reader app, and we wanted to connect it to monday.com Work OS, a flexible digital platform. monday.com Work OS would then capture the data extracted from the document allowing for a more seamless business process and centralizing tools and systems in one place."
The pandemic also created a need to create a crisis management tool for KPMG customers rapidly. KPMG turned to monday.com to rapidly build a solution to help organisations manage tasks and identify risks within a newly decentralised organisation. Other applications include a Governance, Risk and Compliance solution and an Azure DevOps integration.
KPMG powered by monday.com Work OS
For KPMG, this seems a formalising of a relationship that has already proven itself with several deployed solutions. That this is a global alliance is significant. Software vendors often struggle to create and maintain relationships outside countries where they are strong. It will open up new opportunities for monday.com and new revenue streams.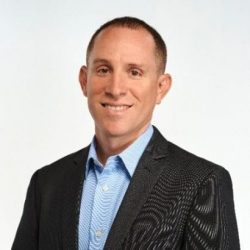 Oren Stern, VP Partnerships at monday.com, commented: "We're thrilled to sign an Alliance with KPMG, which marks a significant milestone for us as we expand our enterprise network globally to empower more businesses to accelerate their technological transformation and innovation process to be more efficient.
"KPMG's extensive industry knowledge and expertise with the monday.com low-code/no-code platform will help deliver substantial value to customers as they digitally innovate their businesses, and we're happy to expand our collaboration worldwide."
The benefit to KPMG is the ability to leverage the no-code/low-code platform to build customized solutions and apps in conjunction with the agile work OS. This is not just a low code solution that connects applications and increases efficiency. It is one that helps define and create completed new processes as organisations digitally transform.
Roni Michael, Global Head of Innovation at KPMG International, commented: "We are very excited to bring our long-standing relationship with monday.com to a new level to support clients globally with a new way of working and streamline their digital transformation journey.
"monday.com's low-code/no-code platform enables KPMG to easily build and implement end to end solutions for our clients' most complex business processes. Together, we're helping companies transform their work to be more agile, intuitive and automated, while increasing the ease of doing business."
Enterprise Times what does this mean
This is a huge opportunity for one of the fastest-growing SaaS platforms. KPMG operates in 145 countries and works with a large proportion of the Fortune Global 1000. If KPMG can convince those customers of the benefits that monday.com can bring, expect the monday.com revenues to grow even faster.
However, this is not a done deal. Many organisations already have work management solutions in place, such as Smartsheet. The battle for the favoured work OS is heating up. Does this threaten the big ERP players such as Oracle, SAP, and Microsoft? Could they make a bid for monday.com?
While this is the first Work OS that KPMG has partnered with, it is not the first low-code/no-code solution. KPMG has an alliance with both Blue Prism and Automation Anywhere. Looking forward, as more companies turn to cloud solutions, will monday.com become the preferred low-code partner for KPMG? Or, will Blue Prism and Automation Anywhere bring something else to the table?