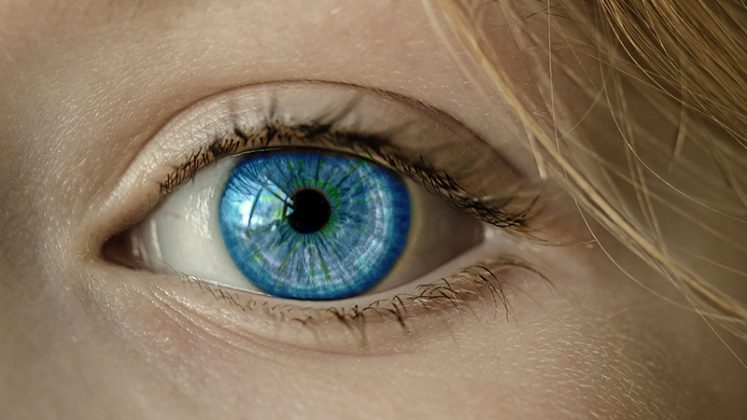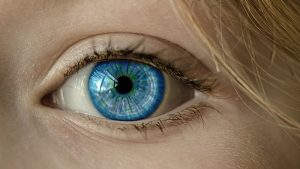 Four pieces of research this week. A look by CIPHR at the favourite jobs in the UK. Groove revealed whether revenue teams would return to the workplace or stay home. SAS looked at the challenges faced by data scientists aiming to help digitally transform their organisations. SD Worx looked at the reasons behind "The Great Resignation" with findings from across Europe.
CIPHR
CIPHR revealed the jobs that people most love. Based on a survey of 1,031 adults, CIPHR acknowledges that some roles were statistically insignificant. The top five jobs that people love to do are:
Educational support assistants: 91%
Teaching assistants: 88%
Chief executives and senior officials: 87%
Business and financial project management professionals: 85%
Programmers and software development professionals: 82%
The bottom four roles were:
Customer service reps: 48%
Advisers: 40%,
Large goods vehicle drivers: 40%
IT user support technicians and IT operations technicians: 33%
Woman and those starting their careers enjoy their jobs most, and the higher the salary, the greater people enjoy their role.
Shirley Bousfield, MCIPD, strategic HR consultant at CIPHR, says: "It's important to have realistic expectations of your role, which may vary depending on where you are in your career. While it's great to aspire to your dream job, the perfect job is very rare. Be prepared to compromise at times but still ensure that most of your needs are met.
"I generally think being happy in your role 60% of the time (three days out of five, on average) is reasonable, so simply changing your mindset can be a big motivator to help you feel happier and more engaged at work. Without necessarily needing to switch jobs."
Groove
The leading Sales Enablement solution for Salesforce, Groove,  published its "Return to Work and the Modern Seller: 2022 B2B Sales Trends" report. The report looks at where Sales organisations are working after two years of the pandemic. It highlights the challenges faced and what technology sales leaders are investing in.
A hybrid workplace and remote working are becoming more common; currently, 33% plan to work in a hybrid way, compared to 22% per pandemic. 46% are not planning a return to the office, indicating that office space will need to change.
While most (53%) are back on the road and visiting prospects and customers, there are still challenges. Field reps see the following challenges, and many are familiar; the top three are:
Updating CRM platforms (48%)
Inputting account notes (46%)
Scheduling follow-up meetings (45%)
Sales and business leaders are looking to technology for an answer, with 90% maintaining their technology budget for 2022. They are most likely to spend their budgets on:
CRM (52%)
Sales Engagement Platforms (50%)
Data Sources (44%)
That is good news for Salesforce and Groove. Chris Rothstein, CEO of Groove, commented: "Now that most reps are working in a hybrid role permanently, revenue teams need to focus on maximizing the value of their CRM. Extending the power of CRM to remote teams makes them productive and effective while also providing leaders with the visibility and insight needed to manage them effectively."
SAS
SAS has published a report entitled "Accelerated Digital Transformation." The study looks at the attitudes, challenges and strategies of data scientists. While data science has increased in importance according to 90% of the respondents in the last two years, there are issues.
42% of data scientists are unhappy with their company's use of analytics and model deployment
42% also saw the results of data science ignored by business decision-makers
There are also concerns about the lack of skills, especially in using cloud-based technology.
Dr Iain Brown, Head of Data Science, SAS UK & Ireland, commented: "There have clearly been more demands placed on data scientists as the pandemic has accelerated digital transformation projects that many organisations were planning anyway. A major source of frustration is finding a way for organisations to implement the insights from analytics projects and use them in their decision-making, which means giving data scientists a seat at the boardroom table might be a way forward.
"Linked to this, we found concerns around support for data science teams and a lack of talent, which has been an issue for some time with demand outstripping supply. Organisations must realise that investing in a team of data scientists with complementary skills could reap huge value for the business, so the cost of hiring needs to consider the return on that investment as we move to significantly more digital and AI-driven business processes."
This comprehensive report throws up concerns about the state and happiness of data science teams across several organisations.
SD Worx
The latest survey by SD Worx questioned 5,000 employees across Europe, including Belgium, Germany, France, the Netherlands and the United Kingdom. The results, published in "A Workers Journey", make for interesting reading.
10% of workers are actively looking for another job; another 16% are passively looking. French and Germans are most likely to be considering other work (29%) with the Dutch, the lowest (22%).
Why are employees looking to move?
20% because of salary and fringe benefits
16% because of the working environment
13% job content
7% job security
6% flexible work arrangements
6% growth opportunities
Cathy Geerts, CHRO at SD Worx, commented: "The scarcity in the labour market is clearly being felt. Companies are struggling to find the right profiles and the economy is running at full speed, so there are large numbers of vacancies.
"Employees are aware of the opportunities that lie ahead, so employers are advised to invest extra time and energy in employer branding. Having the basics in order, having a smooth payroll and motivating pay policy, creating a pleasant working atmosphere and offering the right match between person and job content are the aspects that clearly matter the most."
While a quarter are considering a move, the problem may not be as bad as many recent surveys highlight. SD Worx found that only 1 in 3 find another opportunity attractive enough to make a move. The regional differences here are interesting, though; 49% in the Netherlands find switching easy. In France, that is only 21%.
Oddly SD Worx also revealed, apparently contradicting its findings, that in the UK, "50% of UK employees are looking to switch jobs, naming non-competitive salary and benefits (24%) as the main motivating factor."