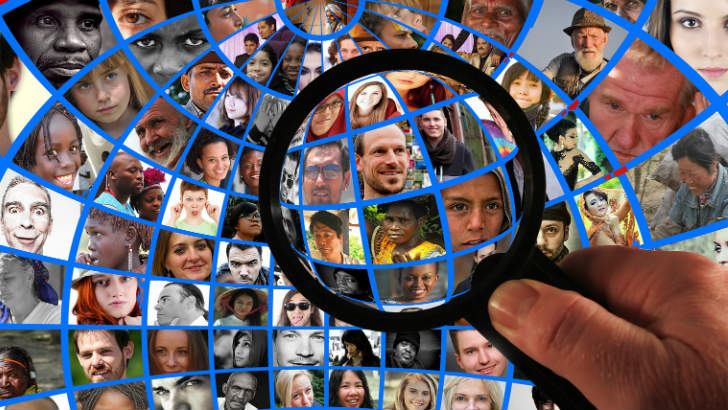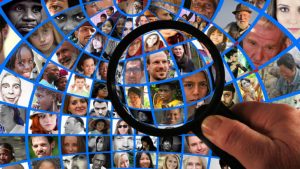 A mix of research was published this week. It included the Adobe 2022 Digital trends report. Research by Acquia looked at the increasing use of digital services in UK local Authorities. Other research below includes Alteryx, Bright HR, ELMO Software, MYOB, Nexthink, Qualtrics, Salesforce, ServiceMax, and Skillsoft.
Alteryx
Alteryx published findings from a sponsored IDC Infobrief entitled: "Data and Analytics in a Digital-First World". It found that there are still huge inefficiencies in the production of analytics. The report suggests that 62.4 billion data and analytic work hours are lost annually worldwide. 95% of organisations are still being challenged by creating analytic outcomes from the terabytes of complex raw data piling up across the business.
Other key findings included:
70% of organisations citing wanting to be more data-driven now than before the pandemic
88% of respondents still face technology constraints
95% struggle with operational challenges around data and analytics.
There is a shortage of skilled talent. 91% of organisations report some areas of skills gaps in data and analytics.
Stewart Bond, Research Director, Data Integration and Data Intelligence Software, at IDC, commented: "While data and analytics power the future, data literacy continues to be a challenge for organisations globally. Data workers now expect more of their time to be spent on complex data science and application development instead of more basic prep and analytics tasks, but skills constraints and insufficient tools hinder progress.
"To succeed, organisations need to prioritise the democratisation of data and analytics – putting the right tools in the right hands – with solutions that offer unified and automated data prep and analytic experiences."
Bright HR
BrightHR published a report on staff absence trends. The day after the UK prime minister announced the road out of lockdown, holiday requests soared by 571% year over year. The trends were repeated across all significant announcements in 2021. Unauthorised absences soared after restrictions were eased and families could meet up.
The report looks at the impact of weather and other events such as the premiere of Squid Game. It saw sickness rise 24% and late attendance rise by 8% the following day. Unsurprisingly the Euro's final also impacted attendance with both sickness and lateness up more than 100%, just imagine if England had won!
The report is delivered in a refreshingly new format, more like a tabloid layout than a traditional research report, with some unique infographics
ELMO Software
Elmo published the ELMO Employee Sentiment Index, based on data from the commissioned survey by Lonergan Research of 1,000 Australian workers. The latest report saw vaccinated workers increasingly uncomfortable working alongside unvaccinated coworkers. 67% voice their concerns, up 58% from the last quarter. Regardless of their coworkers' status, 69% are concerned about being in the workplace.
The Great Resignation also appears to have infected Australia, with 43% of workers planning to search for a new job and 31% will quit as soon as they secure one, 19% plan to quit without a new job. There are some concerning statistics in the Index this month.
ELMO Software CEO and founder Danny Lessem commented: "Managing the spread of the Omicron variant in the workplace will need to be high on employers' agenda as 69 per cent of workers are concerned about being at work while new variants are spreading.
"However, employers might have greater means to introduce tougher COVID-19 measures with support for mandatory vaccinations in the workplace climbing to 76 per cent."
MYOB
MYOB data looking at how Australia's small and medium businesses are thinking about the next 12 months reveals that SMEs are not quite as confident about Australia's economic future as six months ago. Only 53% anticipate improvement in the next 12 months, down from 57% in June 2021.
The findings are based on a survey of more than 1,000 SME owners and operators. There is optimism, though, in some sectors.
70% of the finance and insurance sector is most likely to anticipate economic improvement
68% of transport, postal and warehousing services believe the economy will improve
However, optimism in construction fell to 41%, the lowest overall and down from 56% in June 2021.
Emma Fawcett, MYOB General Manager, SME, commented: "For the first time since COVID hit Australian shores, the pandemic is not the foremost pressure facing SMEs, with fuel prices returning to the top spot, causing 41% of respondents 'extreme' or 'quite a lot' of pressure. The pandemic is second on the list at 34%, followed by the cost of utilities at 31%, with both metrics roughly level with where they were in June 2021."
The report also looks at the revenues of SMEs, with 43% expecting an increase, 37% expecting it to remain the same, leaving 20% expecting a decrease.
Nexthink
Nexthink published a research report entitled, "Growing Pains". It reveals that 75% of IT leaders believe they can offer a consistent end-user experience for workers in the office and offsite. However, 84% of respondents stated that they don't have a comprehensive measurement tool to track that experience.
Key findings included:
50% of business leaders plan to invest "somewhat more", and an additional 2% plan on investing substantially more in 2022.
66% claim poor response rates is the biggest challenge they face with their current employee survey tool, while 48% report they have no one to manage the survey process.
68% of leaders we polled either don't use a DEX (Digital Experience) Index, or they only rely on a single metric.
When asked if they'll use a DEX Calculation in 2022, 36% of leaders said they're either unsure or not planning on it.
Yassine Zaied, Chief Strategy Officer at Nexthink, commented: "You can't enact change if you don't understand the problem. Employees have options and have set standards for themselves that organizations will need to live up to in order to retain talent. Whether they are remote, hybrid or in the office, they expect positive digital experiences. To get there, IT teams need to take a hands-on approach to monitoring and preventing digital issues from disrupting employees from getting their work done."
Qualtrics
Qualtrics have published findings from a survey of more than 2,000 U.S. consumers in which they asked what they thought about customer and brand experience. Key findings included:
57% are aware of the brand values of the products and services they purchase or use
36% said they would likely stop purchasing from a brand if they felt disconnected from the company mission, values or stance on societal issues
Only 27% of respondents felt that the companies they do business with were doing enough to address environmental and societal challenges
Customers will switch if brands fail to deliver or appear to underdeliver on promises:
65% of consumers have switched brands because their experiences did not live up to an advertised brand promise (such as "fast delivery" or "great customer service").
78% look at customer reviews before buying from a new brand. Only 16% say they may still purchase from a brand with poor reviews.
ServiceMax
ServiceMax published a joint research report with Worldwide Business Research (WBR) that uncovers how CSOs address the most pressing field service challenges. Based on responses from 100 field service leaders in the US and Canada, it looked at the focus and challenges they face:
42% claim the primary focus of their CSO is helping to lead the organization's approach to customer experience (CX),
39% claim their CSO's primary focus is helping to lead the organization's approach to revenue growth.
43% have begun to shift their focus to turning service into a source of business growth but are still in the early stages.
Few have transformed service models. Only 29% are successfully leveraging service to drive strategic differentiation. Challenges to servitisation include call centre challenges, support challenges, customer engagement, and self-service (together comprising 33%), as well as remote service support (27%).
Amit Jain, Chief Product Officer, ServiceMax, commented: "In recent years, field service departments have demonstrated that they are an essential opportunity engine for the business. Whether CSO's are focused on customer experience, revenue generation or both, recent advancements in technology adoption will play a key role in whether a service organization is able to meet accelerating demand.
"It is crucial for service organizations to make the right technology investments, especially when it comes to self-service options and proactive services like predictive maintenance, if they want to reach revenue goals in 2022 and beyond."
Skillsoft
Skillsoft released its Lean Into Learning: 2021 Annual Learning Report. The report explores the challenges and trends for L&D. The report highlights some statistics from the usage of the Skillsoft platform.
55% year-over-year increase in the number of learners on the Skillsoft Percipio platform
45% increase in total hours of Percipio learning consumption in 2021
Jeffrey R. Tarr, Chief Executive Officer, Skillsoft, commented: "The nature of work – and consequently the nature of the workforce – has evolved at a rapid pace. Digital transformation, a global pandemic, and a changing workforce have caused companies to rethink how they conduct business and the talent required to innovate, meet customer needs, and exceed employees' expectations.
"Where there is change there is opportunity, and this disruption is driving workplace reinvention and a heightened need for learning. Competency is the new currency, and by creating cultures of learning and development where every team member has access to the tools needed to develop new skills and succeed, employees and businesses alike can achieve their full potential."