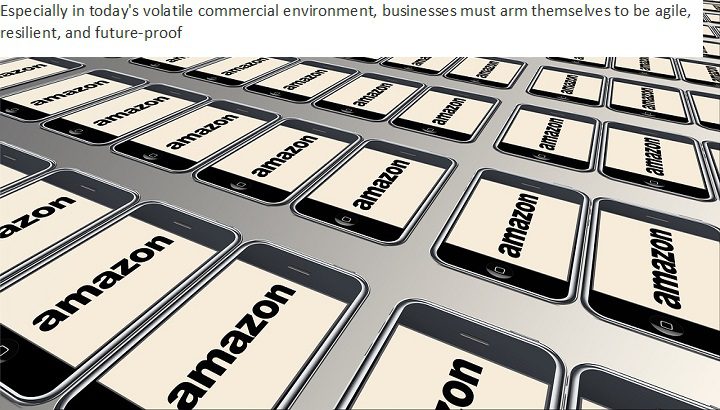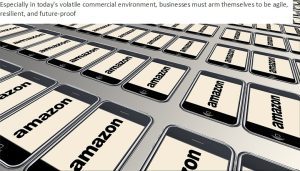 Amazon Web Services (AWS) has joined the MACH Alliance as an Enabler member. The MACH Alliance is a group of independent tech companies dedicated to advocating for open, best-of-breed technology ecosystems.
The MACH Alliance unveiled in December its new Enabler membership category. The new category applies to organisations that are heavily utilised by MACH organisations to deliver a MACH service or technology. They are, therefore, enabling a MACH provider but don't offer a direct MACH solution. As such, they aren't suited for an Alliance membership in the Vendor or System Integrator categories. While a Vendor member produces an application that enterprises can buy, an Enabler member delivers a service or technology vendors can use as part of a MACH integration.
Last month MongoDB and Netlify signed on as the first Enabler members with the MACH Alliance. MongoDB is a general New York-based database platform provider. The company's solutions are designed to support software and data for developers and the applications they build. Netlify is a web developer platform, an early advocate of the concept of separating front-end design from back-end business processes. By unifying the elements of the modern decoupled web, Netlify enables a faster path to more secure and scalable websites and apps.
MACH Architecture
A MACH architecture, which stands for Microservices, API-first, Cloud-native and Headless (MACH), gives companies a deeper level of agility. It allows them to deliver new features to their customers at speed. This architecture has spread from eCommerce to store systems. It is now fundamentally changing the way enterprise software is developed and utilised across virtually every industry, not just commerce. Furthermore, AWS does not provide any direct MACH solutions.
"Since the launch of AWS in 2006, we have espoused the importance of employing a modern architecture for retailers. Solutions that facilitates rapid change and innovation," said David Dorf, Global Head of Retail Industry Solutions at AWS. "This includes the use of microservices, APIs, and a built-for-the-cloud design. Having been at the very forefront of this movement, we at AWS are proud to join the MACH Alliance to advocate for MACH as an industry standard to deliver the best digital experiences for makers and users."
"Especially in today's volatile commercial environment, businesses must arm themselves to be agile, resilient, and future-proof," said Sonja Keerl, President at MACH Alliance. "Having a flexible, digital backbone plays a critical role in all of those things, as it helps companies adapt to meet ever-changing consumer demands and deliver superior buying experiences. It's a tremendous win to have AWS on board to help champion the MACH principle and its myriad benefits for businesses of all shapes and sizes."
Enterprise Times: What this means for business.
It was initially surprising to hear that AWS had joined the MACH Alliance. AWS, a subsidiary of Amazon which is almost the antithesis of MACH principles. It's on-demand cloud computing platforms and APIs to brands and retailers dominate the marketplace. Some analysts would argue this domination tends to reduce agility in the marketplace. It also contrasts with the alternative approach to business solutions espoused by the MACH Alliance. A software ecosystem that provides a flexible, truly open and future-proof architecture.
Sonja Keerl, president of the MACH Alliance suggests, "By having Enablers represented within the Alliance ecosystem. We believe we now better cover the spectrum of businesses that fit within our membership guidelines who play a critical part of bringing MACH architecture to life." Amazon, the parent company, previously had the corporate strategy of growth via acquisition. The habit of buying up-and-coming innovative competitors and suppliers. The hope is, that the MACH Alliance has not provided them with a backdoor option for this corporate strategy.