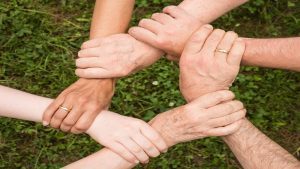 The MACH Alliance has certified eight new members. The group of independent tech companies is dedicated to advocating an open, best-of-breed technology ecosystem. MACH stands for Microservices-based, API-first, Cloud-native SaaS and Headless.
The Alliance estimates roughly 100,000 people in tech globally are now involved with MACH. This is based on the headcounts of member companies and in-house tech teams of enterprises deploying MACH initiatives. The Alliance's growth comes as IT budgets are expected to rise at a faster rate in 2022 than they have in over a decade. Spending in support of flexible, composable business is expected to be prioritised. Organisations are increasingly realising the pressing need to be digitally agile in order to meet consumers' evolving demands.
The new members are:
Enterprise Times asked Storyblok why they joined the MACH Alliance. According to Thomas Peham VP of Marketing at Storyblok, "We regularly ask ourselves. "How can we translate the capabilities that come with headless, API-first technologies into a language that resonates with marketers. Within enterprises who benefit a lot from them. With the MACH Alliance, we've found a group of like-minded people and businesses where we can tell this story on a global scale."
"Being a certified MACH vendor helps us double down on our promise of giving our customers the best CMS experience. In addition to a modern headless architecture that can easily be connected, adapted, and scaled. This means that our customers can be ensured that we commit to these MACH principles for many years to come. This allows them to future-proof their technology stack."
"We have reached a moment of reckoning where digital leaders are realising legacy technologies pose greater risk than reward. The pandemic has made it clearer than ever that composable architecture is the way forward for the enterprise," said Sonja Keerl, MACH Alliance president. "Even big tech has started slowly moving in this direction. This is all the more reason why the Alliance upholds its high certification standards since MACH-washing has become increasingly common. The Alliance exists to help organizations weed through that noise and be their guide throughout their MACH journey."
Maintaining Exclusive Certification Standards
A high standard
The MACH Alliance maintains a high standard for companies to become certified. The high bar provides enterprises with essentially an insurance policy that guarantees future-proof technology. Choosing a certified MACH vendor ensures the following:
Connectability – Other applications connect easily through API.
Scalability – Cloud-native SaaS ensures seamless rolling upgrades that don't require human intervention.
Swapability – Companies can easily add and replace software and make changes on the fly without disrupting front end UX/UI.
Adaptability – The functionality of the software can be used with multiple front ends.
Flexibility and Transparency – Prevents vendor lock-in, allowing companies to stay in charge of their own technology. In addition, able to respond to any situation.
Gaining investor attention.
Enterprise Times: What this means for business.
The MACH Alliance appears to be going from strength to strength. The group's member base now spans North America, Europe and Asia. MACH Alliance vendor members have accumulated more than $2.5 billion in funding, and the valuation of the category just by its vendors is estimated at over $20 billion. Membership now covers a wide range retail, point of sale systems, order management, CMS, data. As well as a range of system integrator members. Between the software and services represented in the Alliance, organisations building digital experiences can access members in hundreds. Even thousands – of different combinations. This represents the full vision of composable enterprise technology. However, the real impact has been on traditional software vendors attempt to develop composable solutions within their eco-system. A trend that, even the most established players will be expected to follow in the foreseeable future.