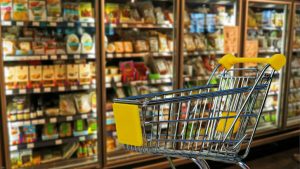 Ahead of NRF, Workday has revealed how it has assisted leading retailers. By 2021 Workday claims that its solutions are in use by nearly 50% of the NRF top retailers. Retailers use a mix of Workday solutions, including Workday Financial Management,  Workday Human Capital Management, Workday Adaptive Planning and Workday Scheduling and Labor Optimization.
At NRF Workday will also demonstrate how retailers can take advantage of Workday Spend Management. Supply chains are critical for retailers, and using technology to support strategic supplier relationships is important. Face to face engagements and relationship building is harder post covid, and a greater reliance on technology is wise.
Indy Bains, vice president, industry solution marketing, Workday, commented: "The events of the past two years have shaped a very different future for retailers – one where they need to quickly adapt to the ever-changing consumer, employee, and business needs.
"Workday uniquely meets retailers where they are in their digital transformation journey with a solution that helps unify data across their ecosystems, helping to bridge the gap between the front and back office so retailers have the insights they need to respond to and plan for future demands."
Why Workday for Retail?
Workday is not the obvious choice for retailers. They may choose to opt for a single platform solution such as Oracle, Oracle NetSuite or Brightpearl (now owned by Sage). However, most retailers opt for hybrid software architecture. This is where the Workday best in class solutions have a strong position. Existing customers include Giant Tiger Stores Ltd, Harrods, Jo-Ann Stores, Inc, Life Time, Inc, McCoy's Building Supply, PUMA, and Saks.
Saks
At Saks, the eCommerce operation due to split from Saks Fifth Avenue in an IPO scheduled for this year leverages Workday Financial Management and HCM. Workday helps Saks draw together data from procurement, inventory, merchandising, invoicing, supply chain systems, transportation, as well as financial and people data to deliver insights.
Mike Hite, chief information officer, Saks, commented: "We wanted to take ownership of our overall operations and the experiences we're delivering to both our customers and to our more than 1,500 employees. We selected Workday because it will give us visibility into our financial, people, and operational data – and the insights needed to make data-driven decisions – while enabling us to remain agile and adapt to the changing nature of our business."
McCoy's
McCoy's Building Supply, with 89 retail building supply locations with full-service lumberyards in five states and around 2,500 employees, uses Workday Scheduling and Labor Optimization.
Employes use their mobile device view and manage their schedules. They can also set preferences, enabling managers to create rotas that optimise efficiency, not only to maintain but improve the employee experience. In turn, this helps retain talent build a strong culture at the family-owned business.
Ray Gabriel, vice president of information services, McCoy's Building Supply, commented, "With Workday, we're able to support our frontline team members by allowing them to manage their schedules right from their mobile device so they can truly own their worker experience.
"At the same time, Workday Scheduling and Labor Optimization is a one-stop shop for our managers, enabling them to see and manage time tracking, scheduling, payroll, and absence all in one place. The more time we can give back to our business leaders means more time with our customers, and that's a priority for McCoy's Building Supply."
Enterprise Times: What does this mean
Retail is facing many challenges. The rise of eCommerce has seen substantial changes to operations and adjustments in the supply chain. The Great Resignation, compounded by stores closing due to lockdown, has meant the employee experience is even more important than pre-COVID.
Understanding the impact of these trends on business means better HCM systems, financials and reporting systems that not only look backwards but can also forecast using data from beyond the traditional source. Workday believes it has solutions that will help retailers address these challenges and, with its partners, can help them digitally transform and become future-ready.
Leslie Hand, group vice president, IDC Retail and Financial Insights, commented, "Having an agile finance and HR backbone is the foundation for success in digital transformation. According to IDC's 2021 Retail Survey, retailers report that data visibility across the value chain is the biggest challenge."