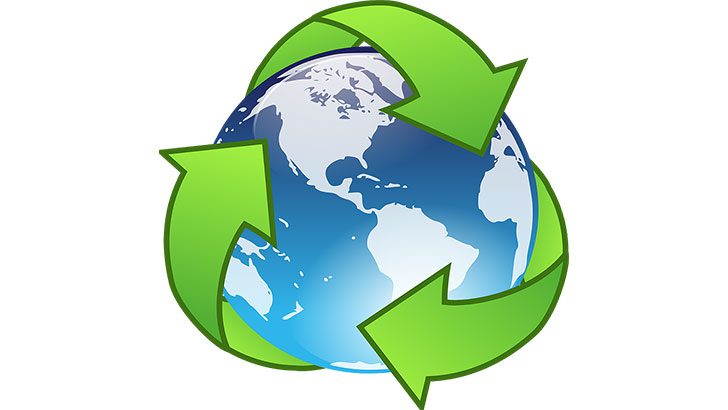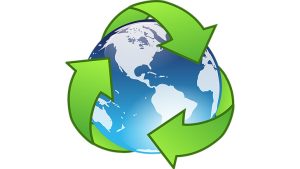 ESG is the acronym for Environmental, Social and Governance. For businesses, ESG is about how all aspects of their business contribute to sustainability and a better planet. Long has ESG been the domain of large corporates but, whilst it may not be labelled the same, this is now widely being adopted by many businesses.
ESG compliance is achieved by establishing a set of specific standards for the operations of a business. Whilst not all of it is mandatory, many investors and other third parties use this compliance to assess a corporation. With 83% of consumers saying companies should actively shape ESG best practices, it is a goal worth reaching.
Environmental: covers the contribution to climate change. It includes carbon emissions, waste management and energy efficiency
Social: covers the social relationships of a company including, diversity, equality and inclusion, fair pay, education, labour standards and more.
Governance: covers companies are managed. For example, it includes the approach to data protection, whistleblower schemes, bribery and corruption, executive compensation etc.
Legal Requirements
Environmental and social responsibility is becoming increasingly hard to ignore. It is now at the forefront of many governments and businesses minds. However, you may be forgiven for thinking that no laws govern the topic. This is a common misconception since there is no single succinct piece of ESG related legislation. There are, however, many obligations and requirements on businesses in respect of their environmental and social impact footprint as set out in a variety of acts, including:
Mandatory reports
Where ESG regulations get confusing is that the majority of reporting under ESG is not mandatory or is only mandatory for some businesses. Mandatory reporting is typically required for larger businesses and those that exceed the minimum thresholds. The main mandatory reporting obligations are:
Modern Slavery – companies with a turnover of more than £36 million must report on their steps taken to prevent modern Slavery;
Gender pay gap – employers with more than 250 employees must report on their gender pay gap;
Energy use – listed companies must report on their global energy use; and
Greenhouse gas – listed companies must report on their greenhouse emissions.
Who does ESG affect?
Whilst these may only affect large organisations for now, as we have seen off the back of COP26, we expect governments to start mandating ESG compliance in the not so distant future. For example, the Chancellor announced that, from April 2022, some businesses must publicly disclose climate-related financial information. It is an attempt to ensure that businesses really consider their environmental impact. It will impact 1,300 of the largest UK-registered companies for now.
Whilst this will initially only affect the largest businesses, investors and some lenders are now focusing on ESG compliance when deciding whether to invest in any businesses, regardless of size. Businesses are also likely to encounter queries about ESG compliance if they have any corporate clients or engage corporate suppliers. The corporate supply chain, in particular, has a heavy emphasis on ESG compliance. It usually takes the form of extensive onboarding and monitoring questionnaires. As above, it is not only corporates that are keen to understand a business's ESG position since consumers are looking more and more for sustainable offerings. It is, therefore, in our opinion fundamental that businesses of all sizes consider and address their ESG standing.
What can a business do?
ESG is a complex issue and one that many businesses try to ignore due to the additional burden it will impose. Businesses must be wary of the clear direction we are travelling in and the benefits in terms of employee's and other stakeholder's happiness, corporate image and ability to secure funding.
As a general rule, businesses should try to implement the below points:
Conduct an assessment on their business to highlight and then prioritise appropriate ESG areas. Using this, businesses should identify and document any relevant reporting requirements;
Make sure that ESG is discussed at the board level and ensure the board are kept up-to-date with requirements and information on ESG issues so that changes can be made;
Identify any ESG issues that would matter most to a business' stakeholders and ensure these areas are prioritised;
Address technology, regulatory and monitoring of specific ESG requirements (such as adopting the World Economic Forum's ESG metrics)
Satisfy individual investor requirements where possible. Many investors already demand specific disclosure on ESG issues before releasing funds.
Build on the corporate reputation by clearly showing ESG compliance. This can be done in many ways, but having a clearly displayed outward-facing ESG policy is recommended. As is properly negotiating contracts with suppliers and other partners, looking at their ESG compliance and ensuring that, by dealing with them, a business's reputation would not be tarnished; and
Trying to address a lack of ESG policy or direction with existing relationships should be a priority to ensure a business has recourse should their supplier or other business partner fall short of their expectations on ESG. It is worth noting that many businesses are keen to show their ESG compliance so that they will be open to the idea.
Conclusion
Consumers, investors, and everyone else in between are now closely watching ESG compliance of businesses. It is also clear that governments are on the path to making ESG compliance a legal requirement. It is therefore essential that businesses make the change now. And, although daunting, with the right support, businesses can benefit from this change.
Here at ACLF, we are extremely proud of our ESG compliance. If you need any help with your obligations or assistance implementing some of the above suggestions, please reach out to our experienced Team for a chat.
---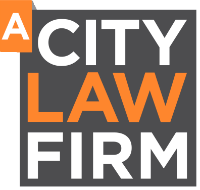 In the meantime, if you can't wait, you can contact us directly for impartial advice by visiting our website http://www.acitylawfirm.com/ or emailing [email protected] 
Karen Holden is the Managing Director & Founder of A City Law Firm who practise both commercial law and litigation, having been admitted to the roll in 2005. If you require further advice or assistance, please do not hesitate to contact [email protected] 
A City Law Firm Limited is a leading entrepreneurial law firm in the city of London, with a dynamic and diverse team of lawyers. It was awarded most innovative law firm, London 2016 and Business Law firm 2017. They specialise in start-up business law, the tech industry, IP and investment.