Forterro, the brand behind several well known European ERP solutions has unveiled a double boost to its expansion plans. In a recent interview Dean Forbes, CEO of Forterro noted: "We'll probably do some more partner consolidation as well. We've got our eye on further establishing ourselves in what you could consider newer geographies for us."
Both of those predictions are now realised. Forterro has acquired another abas partner in Germany, abas System GmbH (Berlin). Forterro has already created a new entity in Bulgaria. Following the liquidation of a minority-owned Abas partner in Bulgaria, Forterro has created Forterro Bulgaria Ltd to act as a new regional service centre.
German expansion
This follows on from the acquisition of abas Systemhaus GmbH in October. The acquisition will strengthen its professional services capability. It will add 40 product experts. It will also bring another 100 customers under the direct supervision of abas directly. This continued expansion will help to enlarge the professional services capability of Forterro and may see them compete in increasingly bigger deals.
Richard Furby, general manager of abas commented: "Today's news is a continuation of the story we began with our acquisition of [similarly named] abas Systemhaus GmbH (Reinbek) in October. Integrating the talent and knowledge of key strategic partners like abas system GmbH (Berlin) into our direct business is how we take greater control of the quality of our solutions and greater ownership of the success of our customers."
In Bulgaria
The announcement also sees Forterro recruit the remaining employees of abas Business Solutions Bulgaria Ltd into Abas Software GmbH. They will form a wholly-owned subsidiary focused on supporting abas ERP implementations, not only in DACH but also in Eastern Europe. The inference is that Forterro is looking to extend its presence even further into that region.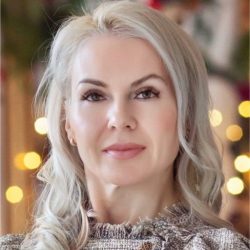 Furby commented: "We need to be where our customers are and where they want to go. Bulgaria presented the perfect location to support them, given its proximity to customer sites, as well as the product expertise and language skills of the team there. Opening this regional hub is a huge step forward in our strategy to provide a more consistent customer experience around the world."
The new operation will be led by Veselka Petrova as Managing Director. She was previously Chief Financial and Operations Officer of abas Business Solutions Bulgaria Ltd. She commented on LinkedIn about the takeover, saying: "It's an honour and a pleasure for me and the whole team."
More than Bulgaria
This is not just about building a service team. It seems likely that Petrova will have the remit to grow and expand the operation. Now just in and for Bulgaria but further afield as it becomes a major part of the Forterro and abas operation.
Dean Forbes, CEO  of Forterro commented: "Wherever we expand in the world for one product, it could naturally lead to opportunities for other products. From a global perspective, we can leverage Forterro Bulgaria as a base from which we can support our business units in a myriad of ways, from product-specific R&D and consulting services to functional support for our backoffice and local operations. The possibilities are truly endless, and I'm anxious to begin exploring the opportunities that make the most sense as we evolve Forterro's strategy and growth story."
Enterprise Times: What does this mean?
Forterro continues its expansion after its investment by Battery Ventures last year. Forbes indicated in the interview with Enterprise Times that there are more acquisitions to come, possibly some significant ones.
With these acquisitions, Forterro will spread its presence and influence across DACH and Eastern Europe. It will allow the company to get closer to its customers, which is a good thing for both parties. As 2022 unfolds Forterro will look to expand brand awareness and compete more effectively in its target markets.