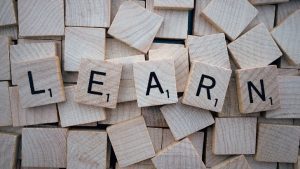 Rootstock Software, the cloud ERP for manufacturing and wholesale distributors on the Salesforce platform, has finally announced the launch of the Rootstock Learning Center. Available as part of the Rootstock online community, it is a self-training environment for customers and partners to improve their knowledge of the Rootstock solution.
The Learning Center includes both self-learning courses and scheduled courses and online events. There is a mix of self-paced learning and instructor-led courses. It took eight months for the vendor to finally, publicly announce the resource that first emerged in April 2020.
The intent is to ensure that customers achieve a better understanding across all aspects of Rootstock ERP, which helps them deliver a faster ROI. For partners, it will accelerate consultants knowledge of the application and help deliver successful outcomes.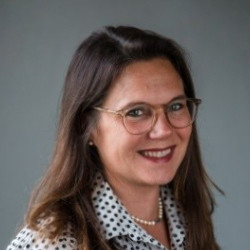 Caroline Santander, Rootstock Software Senior Director of Partner Programs, said, "At Rootstock, we know that the more our customers know, the more successful they are. That's why we offer so many different ways to make the best of their Rootstock ERP investment."
Customers already see the benefits. Andrew Russo, Chief Technology Officer, Baca Systems, LLC, commented: "The Learning Center courses have been extremely helpful at getting our team up to speed on Rootstock, especially with the hands-on experience with the exercises."
What is in the Rootstock Learning Center
At the core of the Learning Center is a dashboard that gives access to courses and learning paths for both basic and advanced users. These learning paths are also role-based, thus allowing different customer departments to maximise the value of their learning experience. Course attendees can select from a catalogue of courses with recommended learning sequences. For example, some courses have pre-requisites that need completing first.
Each course culminates with a test that measures the employee's knowledge gained from the course. Courses include some from Salesforce Trailhead. With some courses longer than others, it is also possible to pause learning paths and resume at a later date or time. Courses include a Rootstock Foundation and learning trails that include several courses about Salesforce.
The dashboard also gives access to the bi-weekly learning hours. These are 60-minute webinars that provide information about new product features, features in-depth, low-code custom solutions, implementation tips, and topics the community suggests.
The Learning Center also includes a transcripts screen that allows employees to track progress and upload certificates upon completion. There is also an administrative function that will allow a manager to view a team's or department's progress. They can enrol new members and upload and view employee certificates.
Enterprise Times: What does this mean
The Rootstock Learning Center appears to be an extension to Salesforce Trailhead available to customers and partners to further their knowledge. Rootstock uses the Trailhead platform to deliver an education platform in an enclosed environment. Those interested in access can email [email protected] or contact their Customer Success Manager.
This appears to be a well thought out platform that delivers a mix of courses and live sessions that will help customers and partners alike. It is also a significant commitment, especially the bi-weekly learning hours, that will no doubt need preparation.
Rootstock hasn't shared how successful the initiatives have been to date. What is the attendance? Beyond Russo, what do others think of it? It was notable that there is no customer quote in the press release.
It is also not clear whether the courses are available to non-customers. They certainly do not appear to be available on the main Salesforce Trailhead. Also, there is no mention of how mobile-friendly the platform is. Though Rootstock has made significant improvements with its solution in recent months around mobility.
It is difficult to note how comprehensive the Learning Center is without access. How many courses are there? How many trails for different roles exist? However, the inference is that this could be a very useful tool for Rootstock, its partners and customers in the future. If it continues to invest and draws in attendees.