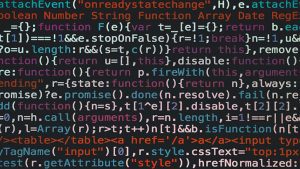 Noname Security has announced a successful Series C funding round where it raised US$ 135M. The funding values the company at $1B adding it to the list of tech unicorns from 2021. The funding round was led by Georgian and Lightspeed, with meaningful participation from existing investors, including Insight Partners, Cyberstarts, Next47, Forgepoint, and The Syndicate Group (TSG).
The company, which was only launched 12 months ago, focuses on API security. It has had a very busy 2021, which will have added to the excitement from investors. Customer growth and revenue have soared by 400% every quarter. The challenge for the company will be maintaining that level of growth.
It has also picked up several marquee customers in pharmaceutical, retail and banking. It says it is also working with 20% of the Fortune 500 companies along with those customers. Such success will put pressure on the company in the future to convert those opportunities into sales. If it does, expect to see another funding round to support that level of growth.
Oz Golan, co-founder and CEO at Noname Security, said, "Enterprises across all industries are experiencing widespread digitisation, accelerating the adoption of thousands of new APIs and the critical need to secure them for businesses on a global scale.
 "With the backing of Georgian, along with our existing investors, we will continue to expand our industry leading technology to help our customers mitigate the risk of deploying APIs."
Where is the money to be spent?
Enterprise Times spoke with Golan to better understand where the money will be spent. Golan said, "the market is so hot right now, and we really want to double down on that. We will have a significant investment in our go-to-market team in sales, marketing and customer success. There is also so much innovation to do in this space. We are going to increase dramatically the number of people we have in the R&D and product organisations."
Golan also said that the company had released a global partner program to help drive sales. It is also targeting customers in its three big markets, the US, EMEA and Asia Pacific. Currently, the company has offices in the UK, Palo Alto in the US, and Tel Aviv, Israel. It is also formalising an office in Singapore.
When asked if it would expand those or add more, Golan declined to be drawn. He was also not sure what would happen regarding new R&D offices.
What are the biggest challenges customers are seeing?
Enterprise Times asked Golan what are the biggest API challenges Noname customers are struggling with right now.
Golan replied, "API's are so now, and it's just so incredible to see because they can access every piece of sensitive information in the organisation. More than that, they can control every piece of decision making in the organisation.
"Organisations can have tens or thousands of APIs across many different environments. They don't know how many APIs they have, what they are doing, and how users are leveraging and communicating with them. It's almost impossible for organisations to secure them to, to control them."
One of the problems Enterprise Times runs into is that many APIs were not designed for external use. They are initially created for internal teams and often repurposed for customer or partner use. It means companies are often not aware of their exposure to problems with the APIs. What is Noname Security doing to solve this?
Golan said, "When we're looking at the problem, the steps to solve it starts from visibility. We're providing them with an in-depth understanding of their APIs and API landscape. In a lot of cases, organisations realise that internal APIs are exposed to the internet by mistake, which is a huge, huge, huge concern. We are helping them get into security and look for those APIs."
Enterprise Times: What does this mean?
The constant barrage of cyberattacks over the last 18 months has driven increased interest in security companies by investors. So far this year, at least 20 cybersecurity companies have achieved Unicorn status. Investment has also peaked in 2021, with close to $9B invested this year.
Interestingly, the growth in the number of cybersecurity unicorns is coming earlier and earlier in the company lifecycle. Noname security has had multiple rounds in less than a year. Meanwhile, Incode raised $220M less than two weeks ago in a Series B funding round, making it another cybersecurity unicorn.
The question is, where do all these tech unicorns go? In May, Crunchbase reported that there were nine cybersecurity unicorns created in the first few months of the year. Most of these will continue funding rounds for some time rather than be acquired by larger companies. For those like Noname, this is good news as they will be able to continue to raise money to grow the company without being pressured to sell.