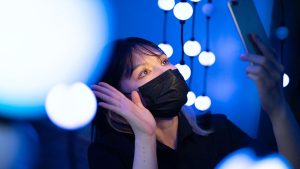 Identity and authentication platform Incode has secured US$220M in a Series B funding round. The money values the company at $1.25B, giving it unicorn status less than seven months after its Series A funding worth $25M closed. General Atlantic and SoftBank led the investment in this latest round. Other investors included JP Morgan, Capital One Ventures, Coinbase Ventures and SVCI (Silicon V Valley CISO Investments).
Ricardo Amper, Founder and CEO of Incode Technologies, said, "Our 'One Identity Everywhere' vision is transforming the way humans experience their identity journeys with companies.
"We have created an experience that is so seamless and frictionless, it brings that 'Wow' moment to the end customer when onboarding to a new bank, checking into a hotel or being admitted to a hospital. By reinventing these experiences, we are building trust and creating delight between enterprises and their customers."
Who is Incode?
Formed five years ago, Incode is an emerging player in the identity market. It has two platforms Incode Omni and Incode HealthID. At the heart of the company's identity solution is the use of biometrics to verify a users identity. Its goal is to make that verification process as quick and seamless as possible for both the user and the organisation needing the verification.
For example, a user could be asked to provide photographic proof of an identity document. Incode will take that photograph and conduct a series of tests to establish its authenticity. One way is to match the users' selfie with the ID document and then match that document to government databases. This will determine if any attempt has been made to falsify the original document.
It is not a unique approach, but Incode claims that it "owns its entire technology stack, instead of using sub-vendors like many of its competitors." Reducing the number of touchpoints also reduces the risk of fraud or the systems being gamed by criminals. It also speeds up processing and delivers a trusted solution to customers.
Enterprise Times: What does this mean?
Establishing the identity of a customer is key for many businesses. In the financial services and legal sectors, the growth of Know Your Customer (KYC) legislation makes this a primary business need. What Incode believes it can do better than anyone else is provide trusted evidence of identity. Importantly, it does so through a solution that reduces the cost and impact of establishing that identity.
It is not alone in this market. In the last few weeks, Enterprise Times has covered deals with iProov and idenfy. Both have their own solutions using biometrics and government-issued ID to verify users quickly and seamlessly. Both will also be cheered at the ease with which Incode appears to have shot to unicorn status. It shows that the underlying goals of all these platforms are seen as being highly valuable by their key market customers.
Surprisingly, what is missing from this announcement is what Incode plans to do with the money. Its revenues have grown 6x over the last six months, so perhaps this is about building out customer support. It might also be for more product development or international expansion. For now, the money has just gone into its bank account.