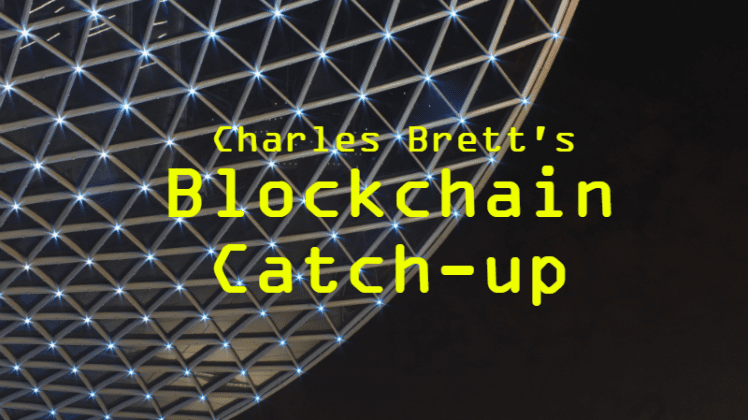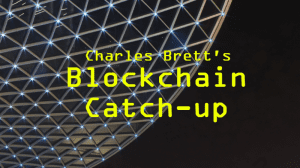 This is Charles Brett's start-of-the-week Enterprise Times 'blockchain catch-up' Week 46. Necessarily it is idiosyncratic and selective.
It is not intended to be comprehensive but does seek to highlight 'Quick Takes' on specific developments as well interesting pieces to read, a listing of some (not all) announcements/press releases and pointers to upcoming events.
Quick Takes – Charles Brett's Blockchain Catch-up Week 46
DeFi – risk regulation and the rise of 'DeCrime' 
According to Ellipse's new report "Growth in the use of DeFi over the past two years has been staggering, the total capital locked in DeFi services has grown by over 1,700% to $247 billion in the past year alone.
"The same openness and innovation that makes DeFi so powerful also brings with it new risks. The relative immaturity of the underlying technology has allowed hackers to steal users' funds, while the deep pools of liquidity have allowed criminals to launder proceeds of crime such as ransomware and fraud. This is part of a broader trend in the exploitation of decentralised technologies for illicit purposes, which Elliptic refers to as DeCrime (and which Ellipse says)
"DeFi users and investors has (sic) suffered more than $12 billion in losses due to theft and fraud
"these losses are accelerating, with losses totaling $10.5 billion in 2021 to date, up from $1.5 billion in 2020."
Quick Take: beyond the headline-grabbing aspect of 'DeCrime' and a useful Introduction (for background) to the scope of DeFi, the report has 3 main sections:
criminal exploitation of DeFi
the regulation of DeFi
DeCrime: compliance and controls.
Each of these has value in understanding 'the DeFi world'. Worth downloading and reading.
Europe moves towards a new digital government era – report 
This report examines online public services across 36 European countries – across four dimensions, best summed up by the following questions:
user centricity: to what extent are services provided online?
transparency: are public administrations providing clear, openly communicated information about how their services are communicated?
key enablers: what technological enablers are in place for eGovernment services?
cross-border utility: how easily are citizens from abroad able to access and use the online services?
The report describes how:
81% of government services under evaluation are now available online.
88% of government websites are mobile-friendly (compared to 76% a year ago and 68% two years ago).
61% of government portals provide insights into the area of data transparency by informing users on whether and which personal data have been consulted by public administrations.
16% of websites comply with selected web accessibility criteria, highlighting that steps need to be taken to ensure that no one misses out on the benefits of digital service delivery.
Quick Take: Written by Capgemini, Sogeti, IDC and the Politecnico di Milano for the European Commission, this is a benchmark review of eGovernment in 2021. It examines the, often varied, state of progress towards the EU's aspirations for a new digital government era, and what policy takeaways are needed to move further forwards.
7 pieces to read – Charles Brett's Blockchain Catch-up Week 46
Selected announcements/press releases/opinions – Charles Brett's Blockchain Catch-up Week 46
Selected upcoming events
Blockchance Europe 2021 (December 8th-10th, 2021 – was July 7th-9th, 2021)
Crypto Finance Conference (San Moritz, January 2022)
Bitcoin 2022 (April 6th-9th, 2022).