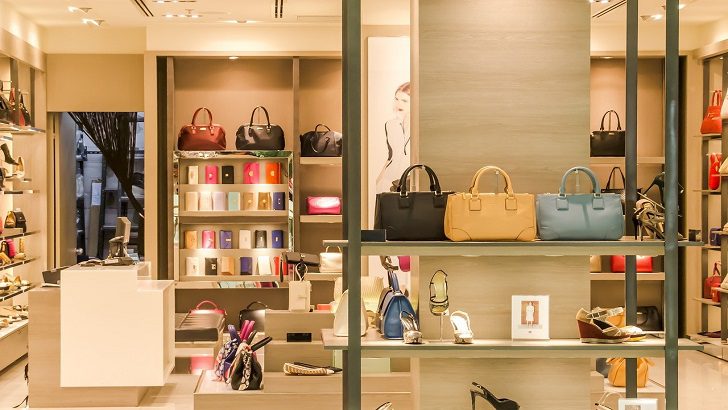 Retail and eCommerce highlights this week include: commercetools buys composable frontend platform Frontastic. Freestyle Solutions has just released the ultimate holiday order and inventory management eBook for eCommerce companies. XPDEL plans to start with 3 markets- Delhi NCR, Mumbai and Bengaluru and expand to 20 markets in India over the next 2 years. Altamira, a social marketplace that puts artists first, has just launched out of beta its new social marketplace.
commercetools Acquires the composable frontend platform Frontastic
commercetools, the pioneer of the headless commerce movement, has acquired Frontastic. The company is a composable frontend platform. It allows brands and retailers to create outstanding shopping experiences across multiple channels. The acquisition comes after commercetools announced its Series C funding round in September. The company is focusing on broadening the reach of its commerce technology for creating differentiated user experiences.
Frontastic provides modern frontend technologies for better commerce sites. Dubbed a Composable Frontend Platform, it enables brands and merchants to quickly build unique experiences. It lets enterprises enter new markets and launch products faster without needing herds of developers. It is used by international brands such as Universal Music, Flaconi and APG & Co.
With the addition of the Frontastic Composable Frontend technology to the company's product line, commercetools is building a broader portfolio of commerce technology services to support global enterprises and reinvent eCommerce.
Comprehensive holiday eCommerce guide released by Freestyle Software
Freestyle Software has released a comprehensive holiday guide for eCommerce brands, "Freestyle's Ultimate Holiday Order & Inventory Management ebook." The company is a leading provider of order, inventory and operations management solutions for the SMB eCommerce market.
The holiday sales period is critically important for eCommerce brands with 40% of yearly revenue booked during that period. Freestyle has compiled a list of planning tips that will assist brands as they plan for this holiday season and years to come.
XPDEL, LA-based eCommerce fulfilment network, launches operations in India
XPDEL, a fast-growing LA-based eCommerce Fulfilment centre network has entered the Indian markets. It plans to start with 3 markets – Delhi NCR, Mumbai, and Bengaluru. It will offer a wide range of technology enabled solutions for India's rapidly expanding eCommerce market. Subsequently, it plans to expand its footprint to 20 markets by end of 2023 to provide nationwide coverage. As part of its global expansion, the company aims to launch in Europe and Canada by 2022.
India's eCommerce sector is expected to reach US$ 111.40 billion by 2025 from US$ 46.20 billion in 2020. This represents an annualised growth of 19.24%. Grocery is expected to be one of the key pillars of growth. It is predicted to reach US$ 18.2 billion in 2024. This is from US $1.9 billion in 2019, expanding at a CAGR of 57%. XPDEL will play a critical role in supporting this spurt in growth for eCommerce business in the country.
The eCommerce giants are rapidly replacing retail and small businesses. On the other hand, XPDEL's core purpose is to help small and medium businesses succeed with eCommerce. XPDEL enables businesses to sell through retail and multiple marketplaces by providing multi-channel fulfilment and logistics services.
Altamira Introduces Social Marketplace that puts artists first
Altamira launched a new social commerce platform that helps art fans, collectors and investors discover artists and purchase their artwork. Great artists get ripped off in galleries if they can even get in. While art enthusiasts, investors and collectors often have to rely on black box third parties to find great art.
Altamira solves these problems by empowering great artists to build brand equity and sell their art on one community-oriented platform. Altamira also gives art fans and collectors access to artists and allows them to interact and engage through voting and critiques. It enhances both the artist's and the purchaser's experience. The platform provides freedom for artists to control pricing and profitability while building their brand and audience.
Altamira is poised to ride the growing shift to online art sales. According to Art Basel and UBS, global online art sales grew from $3.1B to $6B between 2013 and 2019. In 2020, that doubled from $6B to $12B. Millennial collectors are coming of age and spending more on art. They now represent more than 69% of purchases over $1M.
The Altamira platform is simple. Patrons visit Altamira.art, upvote their favourite pieces, leave critiques and buy the pieces they love. When collectors receive their art, they can add a photo of it to their home on Altamira to add to its story. If collectors later want to resell the piece, they simply convert the listing back to active. This is with the knowledge that a portion of the resale price goes back to the original artist.
In addition to making the purchase process easier for the buyer, Altamira also makes selling easier for the artist. Not only do the artists make almost twice as much on commission than they would selling their art through a traditional gallery, but Altamira also offers packaging and shipping services. The artists simply select the shipping method they prefer and Altamira sends a team out to the artist's studio to collect, package and ship the artwork.