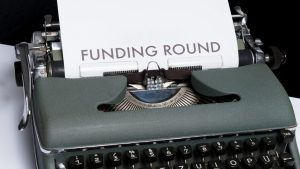 WSO2 has secured $90 million in funding from Goldman Sachs Asset Management in a Series E funding round. The money is for WSO2's planned global business expansion. It will also support the rollout of its next-generation cloud-native solutions. These are all powered by Ballerina, an open-source programming language designed to make it easier to write cloud-based solutions.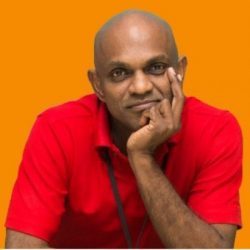 Dr Sanjiva Weerawarana, WSO2 founder and CEO, said: "With more enterprises embracing digital business models, we're seeing growing demand for our uniquely integrated approach to coupling best-in-class API management and integration with identity and access management.
"To date, we've been financing the growth of our business with our own profits and have secured over 800 customers in over 80 countries, including several Fortune 1000 customers. Now, with the funding from Goldman Sachs, we can accelerate delivery of our next-generation Choreo integration platform as a service (iPaaS) and Asgardeo identity as a service (iDaaS) solutions, which significantly lower the skills, time and cost barriers to delivering secure new digital services, as well as further expand our partner network and scale faster globally."
How does WSO2 intend to spend the money?
WSO2 has several projects that will benefit from this injection of capital. The most important of these is to support its current global business expansion. This is not just about opening new offices or increasing its headcount. There will also be an investment into its support teams to support new products. It is also expanding its partner network to give it greater reach into target markets.
In product terms, the company has invested heavily in its API management tools. These make it easier for companies to deploy and manage APIs, including reducing the surface risk that APIs bring. It is also planning new versions of other products. As mentioned by Weerawarana, this includes its Choreo platform and Asgardeo service. It will be interesting to see if the company announces any new services as part of this latest expansion.
WSO2 is also investing in Ballerina. Choreo already takes advantage of Ballerina to integrate services. The company sees it as a key technology to enable future services to be easily added to the platform. Any future services are likely to be built in Ballerina.
More importantly, for the Ballerina community, WSO2 intends to invest in extending the language and supporting the community. It will bring new developers into the community and boost awareness of the language. It will also hope that it leads to more community projects that it can then integrate into Choreo.
Enterprise Times: What does this mean?
WSO2 has done a remarkable job of bootstrapping itself. Prior to this funding, its last funding was in 2015 and to date, it has raised just $130.5 million. It speaks volumes to the profitability of the company and its growth. This Series E funding gives the company a significant boost as it looks to accelerate its growth in the global market.
What is important here is that this is not just about internal investment. It is also investing in partners as well as Ballerina and its community. That wider investment should pay off in the medium to long-term as the company grows.
What is not clear is whether any of that money will go into acquisitions. Earlier this year, it acquired Platformer for an undisclosed amount. Does it have its eye on other companies to accelerate the growth of Choreo or Asgardeo?