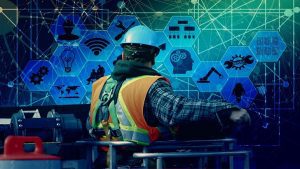 Eseye, an IoT connectivity solutions developer has launched a new Global Professional Services Organisation for IoT. The new organisation aims to support customers from ideation and proof of concept. Through to design, development, and deployment of global IoT solutions at scale.
By 2025, over 27.1 billion IoT devices are expected to be deployed globally. This accelerated growth also aligns with the findings from Eseye's State of IoT Adoption research, undertaken in April 2021. The research of 500 decision-makers in the UK and US revealed businesses are increasing their IoT investment. It found 49% planning new projects in the next two to three years and 89% planning budget increases.
However, without an experienced technical team, project costs can quickly escalate into unanticipated risks which may ultimately threaten the project. Eseye's team of solution architects and technical solution consultants will ensure that the IoT initiative has the required structure in place. In addition to delivering projects to market on time and on budget, helping customers to realise desired IoT business outcomes. Eseye's professional services team have developed their own proven methodology. This includes defining an appropriate IoT strategy to support the development of solutions that meets the goals of the business. Eseye Global Professional Services enable organisations to deliver enterprise-scale global IoT solutions that work, every time, everywhere and include:
The Global Professional Services Organisation
Device Design Services – enabling customers to leverage Eseye's hardware and software expertise and perfect their global IoT strategy.
IoT Advisory Services – to help customers identify risks and implement best practices when embarking on their IoT project.
Device Onboarding – including behavioural and resilience testing of the device.
Device Certification – which ensures that all devices are certified for industry, regulatory, and carrier compliance.
A new head of the service
Brian Casto will head up this new global division. Casto brings 25 years' experience, helping customers turn complex, fragmented Wireless and IoT offerings into compelling solutions. Commenting on his appointment Brian Casto, SVP, Global Professional Services said, "Eseye has experienced robust sales growth in 2021. This underlines the acceleration of demand for enterprise-level IoT solutions powered by true global connectivity. With this heightened demand and predicted growth, we can expect to see many more enterprise-scale IoT projects underway. However, many organisations don't understand the complexities associated with these projects. There are security issues, logistics challenges, and the management and co-ordination of multiple vendors to consider.
"Our new IoT service offerings are designed to take all that pain away and ensure these challenges are overcome. So that projects are delivered to the market on time and don't get derailed or delayed. Or worse still, don't realise the benefits or ROI specified at the outset," Casto added.
One Eseye customer, Michael Madsen, Senior Technology Lead at South African eCommerce business, Yoco, has recently implemented an IoT project that utilised Eseye's technical advisory and connectivity services: "The onboarding process was very thorough and really impressed me. Eseye ran through a very exhaustive list of technical checks. This highlighted some issues which we were able to put right before deployment and this gave us a lot of confidence in our security going forward. No other supplier has given us the same degree of technical support as Eseye."
Need to reduce complexity of IoT deployment
Eseye has witnessed increasing enterprise demand for reducing the complexity of global IoT deployments, a barrier to large-scale project rollouts. These Global Professional Services further strengthen its end-to-end managed consultancy services. Eseye has prioritised partnering with mobile network operators global system integrators and technology partners, to help enterprises overcome project obstacles.
Nick Earle, CEO of Eseye concludes, "Eseye has undertaken numerous strategic activities to position the company for a dynamic future. Expanding headcount and investing in our technical expertiseWith our technical team, we are solving security challenges, guaranteeing reliability, simplifying device design and management. In addition to delivering true global IoT device connectivity – IoT that works – every time, everywhere."
Enterprise Times: What this means for business.
As businesses increasingly embrace the concept of connected devices, there is increased demands for the ubiquitous connectivity of infrastructure. However, with this heightened demand and predicted growth, the market can expect to see many more enterprise-scale IoT projects underway. Though many companies lack the expertise internally to successfully develop and deploy scalable IoT-based solutions. Often, they don't have the resources to manage multiple vendor relationships for various components of the solution they are deploying. Hence Eseye's announcement.
The new service plans to support customers advance a futureproof IoT strategy. In addition, develop optimised devices that differentiate them from the competition, and accelerate time to market. It will be interesting to see how other organisations, such as big consultancies and systems integrators react to this development. Will they form partnerships or launch similar departments or companies to support the rollout of IoT. This will become particularly important, as IoT becomes an important function in manufacturing, supply chains and retail.