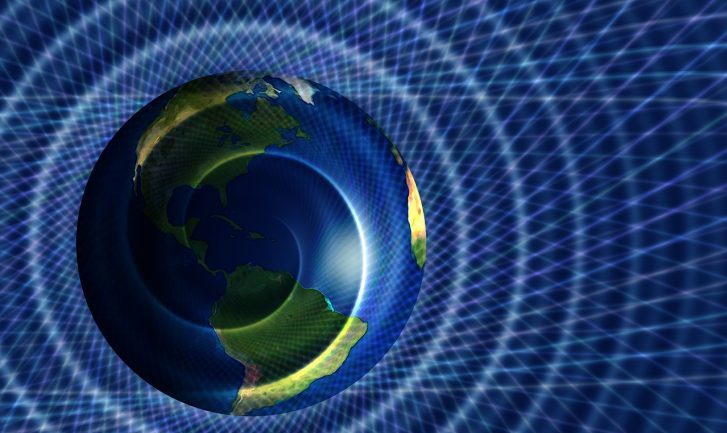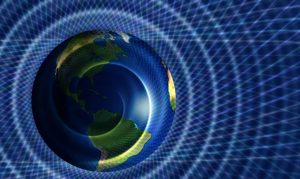 Epicor has unveiled the latest version of Prophet21, its ERP for distributors. The release follows on from the release of Kinetic ERP. The Prophet21 release, like Kinetic, signals the launch of Epicor Cloud Enterprise Services package for large distributors. Similar to the Kinetic update, it provides a suitable instance that larger organisations can easily adopt and control.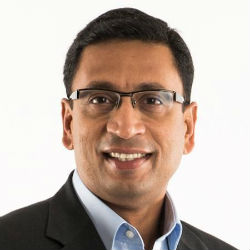 Himanshu Palsule, Epicor President and CTO commented, "Our latest release of Epicor Prophet 21 focuses on building cloud momentum, ensuring that both functionality and performance are at their peak as distributors embark on their digital transformation.
"Whether it's to drive efficiencies, find new ways to grow revenue or make better, more informed strategic decisions, Epicor Prophet 21 allows customers to focus on what they do best to run their businesses."
An update with more outside than within Prophet21
A key component of this is the modular design that underpins Prophet21. This enables distributors to mix and match components and scale them appropriately to their business. Furthermore, many of the updates detailed in the Kinetic release are also available as part of the Prophet21 release. These include:
Epicor Security Suite
Epicor Commerce Connect
EVA, the Epicor Virtual Assistant, is an Azure AI-services enabled agent in the cloud. Integrated to Prophet21 it continues to improve. Since July 12, 2021, it now has the new Epicor branding and UI. It also supports some commonly asked questions in EVA Chit-Chat. The Natural Language processing will now learn the corporate language in your organisation. It also understands more complex conversational sentences and shortcuts, such as retrieving detailed information, if a part number is quoted.
Epicor Electronic Data Interchange
Epicor Data Analytics (EDA)
Quick Ship is further optimised for Prophet21, enabling users to process and complete shipments faster.
Epicor Content Management 21.1 includes a new ECM Mobile App which enables users to capture documents and convert them to data using OCR. They can view, search and retrieve information on the app.
Prophet21 improvements
The release has surprisingly few updates to the core Prophet21. It is the surrounding apps and interfaces that make this update significant. Epicor highlights six main improvements:
A new web-enabled user interface that is not available for on-premise installations. Epicor will release fixes for the on-premise customers, but all future updates are for cloud customers.
Enhancements within the UI includes better credit card handling for Worldpay transactions.
When processing a Purchase order with a single receipt, the process to convert the PO to a voucher no longer requires it to be selected.
Dynachange customers can now create response windows that support input fields and up to five actions buttons.
Besides the UI, Epicor has also spent some time focussing on improving platform performance for some specific tasks. These include pricing calculations, switching tabs, opening windows and integration between the middleware and browser to speed specific tasks such as Order Entry, Front Counter Order Entry, and RMA Entry
Localisations for the US, Australia, New Zealand, Canada and the UK were added for multinational organisations. There is also a new CFDI to accommodate Carta Porte regulations for Mexico.
There are also several functional improvements to Prophet21. These include three enhances to AP automation:
Add Charges to Non-Po Invoice
Process Direct Ship invoice
Add "term due date" and "net due date"
Updated in
tegrations
Two existing integrations have added functionality for Prophet 21 integrations. Epicor Cash Collect, which automates AR collections, now lets customers view a self-service website to review and pay invoices. There is also a better understanding of customer hierarchies when organisations deal with entities in the same organisation. Users can aggregate balances and use a combined ageing report to negotiate credit limits.
Rentals Management, the add-on solution developed by Point of Rental, includes many minor updates and fixes.
Enterprise Times: What does this mean
This update signals a maturity of Prophet21 and an intention for Epicor to go after larger clients. This has always been its ambition, and now with an Enterprise offering, it will hope to release the potential of what has always been a feature-rich solution. In offering a single-tenant solution to large enterprise customers and enabling them to have a level of controlled autonomy, Epicor will hope that it can attract some significant customers.
The move to a modular architecture is now more obvious, with updates within each separate module benefitting both Kinetic and Prophet21. What is missing from these two announcements is how it affects other applications such as BisTrack, Eagle, and other applications. Announcements around these two may follow.