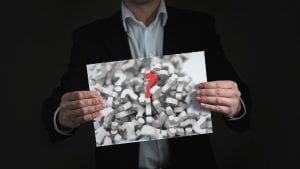 This is the 27th in a series of business tips from industry leaders that Enterprise Times has interviewed.
Theresa Jones is the Chief Revenue Officer at NTT Groups Cyber Security Division. She has worked at NTT in sales roles across the organisation having joined initially through Dimension Data. She explained some of the challenges of her new role in a recent interview with Enterprise Times. The key challenges she faces are talent and marketing, something NTT is doing something about.
She explained the challenges faced by CISOs today and how NTT is helping to alleviate those challenges. She also has a well-defined approach to her career and shared how her five-year plan has shaped her journey from a law degree to CRO.
Customer Advocacy
Customer advocacy is a problem within most security companies. It's challenging in the wider technology, but it's not impossible if you do it, right. But security seems to be particularly problematic. Is there something that people can do you think people can do to solve that when they come into a security business?
"You can absolutely understand why. I think that as well as having a relationship of trust with your provider, to do that, your client needs to feel comfortable. We would never ask or push clients to provide us with case studies on how we help secure their environments. It's something if they want to do it with us, we are obviously more than happy to.
"But it's a really awkward topic because of the nature of cybersecurity in itself. It's not like you're talking about data centres, or SD-WAN, or any of the old traditional IT offerings. I don't really think there's any fix for that, you just need to make sure your customers are happy and that you provide a good service, and if they want to provide you with case studies, they will, but if they don't, then you have to look at other alternatives."