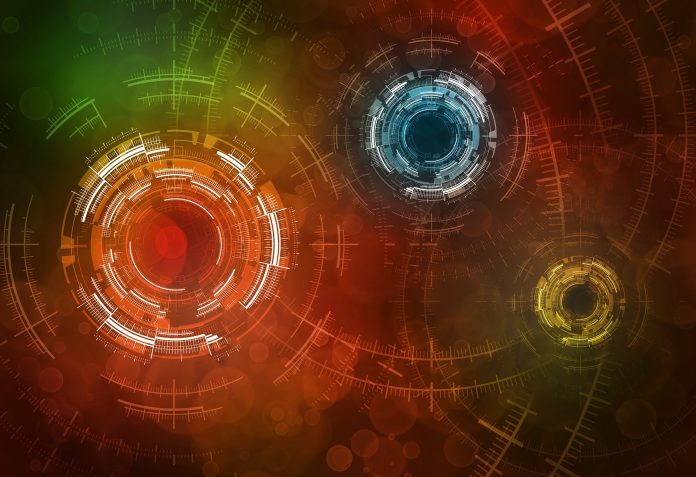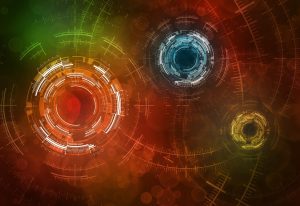 Oracle has launched Oracle Fusion SCM Analytics. The new solution will provide Oracle Fusion Cloud Supply Chain & Manufacturing (SCM) customers with insights to help resolve supply chain issues faster. The new solution is built on the Oracle Analytics Cloud and Oracle Autonomous Data Warehouse and comes with pre-defined metrics and dashboards for supply chain leaders.
Since the pandemic began, supply chains have been under volatile pressure as lockdowns continue randomly across the globe. Incidents such as Covid, Brexit and the Suez Canal blockage have further exacerbated supply chain reliability. This disruption has led to an impact on customer satisfaction.
In a recent survey, 87% of Americans believe supply chain issues negatively impacted them. Supply chains are increasingly important. As Johnson et al. noted in Purchasing and supply management, "The early 21st century has brought new challenges in the areas of sustainability, supply chain security, and risk management."
The outcome for business if the supply chains perform is important. Johnson et al. concluded, "If the chief executive officer and all members of the management team can say, 'Because of the kinds of suppliers we have and the way we relate to them, we can outperform our competition and provide greater customer satisfaction,' then the supply function is contributing to its full potential."
T.K. Anand, senior vice president, Oracle Analytics, commented, "Supply chains are under immense scrutiny as organizations face new and unexpected disruptions. Now more than ever, organizations need real-time insights into every element of their supply chain to help them make the right decisions and get ahead of disruptive events and changing customer expectations. With Oracle Fusion SCM Analytics, customers can quickly uncover supply chain performance insights, identify issues, increase efficiency, and minimize supply chain disruption."
What does SCM do?
Ahead of the announcement Enterprise Times has the opportunity to talk to Krishnan Rajan, Group Vice President at Oracle, about SCM Analytics.
He explained the need for the new solution saying, "In the current context, especially with the great resignation, we're seeing the need for interconnectedness. Interconnectedness from a process standpoint, for back-office functions or cross-functional processes more so than ever before. For example, identifying labour shortages from HCM data, for a supply chain problem with budgetary constraints all in one place."
Rajan believes that the best analytics is invisible analytics, and the best AI is invisible AI. These should not be separate systems that users switch to uncover insights. Instead, they present the insights and predictions within the flow of work. The ethos behind the new solution is not to provide a solution that users switch to discover. The insights are delivered in context.
The initial solution provides reports, trends and insights across three main areas.
Supply Chain Performance.
SCM analytics has prebuilt dashboards that provide information on KPIs for order management, order fulfilment, inventory, and procurement. The dashboard provides easy to consume visual insights on performance that supply chain leaders can quickly act to control costs, reduce risks, ensure customer satisfaction, and drive revenue.
Measuring the supply chain impact on business performance.
The Supply Chain does not sit in isolation from the rest of the organisation. This feature also extracts data from Oracle HCM and ERP solutions to bring the supply chain performance and issues into context. For example, identifying how future procurement requirements will impact how many warehouse staff are required and the current shortfall.
SCM Analytics can also extract third-party data such as environmental, social, and governance (ESG) data, industry benchmark data, and other external datasets within Oracle Cloud SCM. With STEEPLE factors of critical importance in supply chain success according to CIPS, this provides a method to introduce them
Detect, understand and predict the supply chain
Predicting and understanding data trends takes both large amounts of data and intelligent algorithms to surface the insights. The Oracle Analytics cloud can provide both. It has an open architecture that supports the ingestion of data from third-party data and service providers.
The insights are not only available through visualisation but also on voice command. For example, a business leader can ask, "show me my supply and demand forecasts by location". The solution will display or deliver an audible response on any device.
More to come from Oracle
This announcement is tied to Oracle Live. The company will lay out the strategy for its complete business solutions at the event. Enterprise Times asked Rajan, while ERP, HCM and now SCM exists, what about CX Analytics?
"CX analytics is the next one after supply chain. It is coming out in the future."
Rajan would not be drawn on timescales, but Enterprise Times estimates it is likely to be within a year. What will come after CX Analytics? Verticalisation?
"The underlying architecture for core analytics is consistent regardless of whether the source application is a vertical application, NetSuite or a Fusion App. There are some components already available. We will continue to expand vertical analytics using the same platform."
Rajan explained that Oracle now offers the promise of prescriptive analytics. This is not a case of the machine taking over. Rather, it is analytics surfacing the insights and next best action for operators to make the final decision.
Rajan explained saying, "The workflows are in place, and there isn't another step because it all comes together through a common data model. Not only can you get the Analytics, but you can also take actions based on that analytics.
"Based on our discussions with customers, we've seen that they'd like to have a level of control in terms of dialling in how much automation is needed versus how much automation is not needed. The way we've designed it is to give the customer, the human being, the option and the control over this end to end process."
Can customers personalise the algorithms in use with the help of their own data scientists?
"Absolutely. They can add their models on top of that, tweak what's available, add more data sources, and they can add more statistical models."
Enterprise Times: What does this mean
A manufacturer will only survive if it can rely on its supply chain. Oracle Supply Chain and Manufacturing Analytics offers the promise of helping manufacturers to assess and improve the reliability of supply chain performance. For customers already using Fusion ERP Analytics and Fusion HCM Analytics, this completes a trinity that is far stronger than the individual parts.
Fusion ERP Analytics brings insights into revenue performance. Fusion HCM Analytics surfaces trends and insights around talent. Additionally, Fusion SCM provides insights into supply chain performance. Combining all three provides better visibility across the whole business. This has previously not been possible. This modular approach also makes sense. It enables customers to use a single solution to gain benefits, but as they adopt more Oracle solutions, those benefits multiply.
Once Oracle adds the fourth component of this analytics quadrilogy. It can focus on specific industries in more depth. Importantly, this will also provide business leaders with complete visibility and predictability of the organism that is their business. Sustainability has become important to the end customer. The supply chain critical to delivering that, having end to end analytics will set Oracle ahead of many competitors.