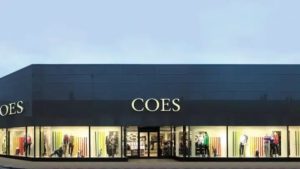 Coes is a fast-growing East Anglian fashion brand run by the third generation of a family that founded it in 1928. Over nearly a century, the company has met the challenges of the evolving retail landscape. It opened several stores in the '70s and '80s.
However with the growing number of shopping centres and the slow death of the high street in several locations was forced to close some, moving staff to more centralised, larger locations in a timely way.
It had relied on a bespoke ERP solution for several needs. But, the growing movement to eCommerce and an omnichannel approach meant it needed a solution to meet its need today and into the future. It selected the Brightpearl Retail Operating System.
The Brightpearl solution has delivered the transparency and visibility across its entire operations that it will need to meet today and future challenges. The solution is already delivering improvements to inventory accuracy, seamless integrations, and automated processes. Challenges the business had before the implementation.
The project
The implementation was completed in 120 days, with Brightpearl seamlessly integrating to Shopify Plus, its eCommerce platform. This meant that customer orders were automatically allocated from stock.
It also delivered a better understanding of the demand for business owners and shop managers. It has automated many of the previously manual processes, which has brought greater efficiency and accuracy to the business. The improvements that the Brightpearl platform has delivered include:
Inventory Management
Real-time reporting
Demand planning
Improvements to post-purchase operations
Justin Press, SVP Customer Success at Brightpearl, said: "At Brightpearl, we do things differently. We make it easy for brands to pick and choose from a range of purpose-built apps, tools and integrations that enable them to grow fearlessly, unlike classic ERPs that can be too rigid and slow-moving for dynamic and fast-growing modern eCommerce brands like Coes who need a platform that supports innovation.
"We're thrilled Coes has become one of the latest top brands to join our platform. They've always been dressed for success – but now they have the right platform in place to add further style to their operations."
Enterprise Times:  What does this mean
Another success for Brightpearl is that it almost certainly beat Microsoft Dynamics to this deal. Coes had previously worked with the Rod Barlow Consulting company to move from a pen and paper-based solution to a digital one. Presumably, a reference to the Shopify Plus implementation that Rod Barlow has expertise in and Dynamics RMS.
Brightpearl continues to win new business both in the UK and abroad. It is proving its ability to beat competitors far larger than itself. With new funding, the expanded solution with Inventory Planner and the upcoming joint solution with a Sage financial management platform, the future looks very very bright.