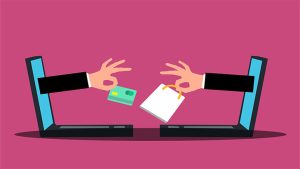 Accompanying the significant growth in eCommerce over the past 12 months, retailers need to manage the impact of a growing array of fraud and abuse challenges. One type of fraud that can easily fly under the radar is the abuse of a merchant's returns policies.
Returns abuse can be difficult to detect and prevent for retailers. It is often a challenge to identify fraudulent behaviour vs a 'usually-good' consumer trying to bend – but not break – returns policies. Therefore, it's often a challenge to identify how returns abuse actually affects retailers. Here are three of the biggest ways that returns abuse negatively impacts business.
Lost Revenue
The most obvious effect of returns abuse on a business is lost revenue, which can be significant. Research indicates that returns abuse may be costing retailers up to $15 billion per year. When fraudsters purchase items with the intent of abusing returns policies, the retailer makes no profit. Furthermore, it stops legitimate customers from purchasing the items they want, as fraudsters who don't want the items are moving them around.
Various types of returns abuse can profoundly damage retailers' bottom lines. Some tactics, such as shoplisting, where fraudsters try to obtain a refund for a list of products listed on a perfectly valid receipt they never purchased, to begin with, can significantly impact retailers' bottom line.
Increased Operational Costs
Returns abuse doesn't only affect revenue pertaining to the products themselves. There are also operational costs to consider. An increase in returns abuse will often lead to more consideration about checking every return for signs of abuse. Signs range from missing tags to damage or wear on the product. This process can be time-consuming, meaning more resources might be necessary to continue operating efficiently. Handling and warehousing costs can also begin to increase, with returned items becoming significantly less valuable.
A Poor Customer Experience
As returns abuse continues to increase, many retailers will feel pressure to tighten their return policies. This could range from reducing the allotted time for eligible returns to only issuing store credit instead of cashback. More extreme measures such as requiring a restocking fee for more expensive merchandise will be taken in some cases.
While these are all effective ways to help diminish the effect of returns abuse on retailers, they can also have an adverse effect on a retailer's customer experience. If loyal customers have become accustomed to a more flexible and forgiving return policy, they could be taken by surprise when it's more difficult for them to return their items.
It can be tricky to balance the two. Returns abuse negatively affects retailer revenue and the overall business, but so does a poor customer experience. Ultimately, this can only lead to a loss of brand reputation, fewer referrals, and an impact on sales.
The Negative Impact of Returns Abuse Cannot Be Understated
Returns abuse is often overlooked. It can be difficult to detect but it significantly impacts revenue and operations. Because stricter return policies may restrict loyal customers, the reputation of a retailer's business can be affected. Poor customer experiences can lead to bad reviews and a loss of current and potential customers. Because of this, returns abuse prevention should be a top priority for all retailers.
With this information in hand, retailers can better understand how returns abuse affects their business and why they need to put a prevention plan in place, as soon as possible.
---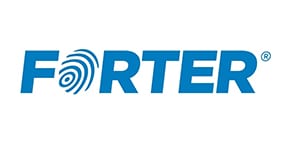 Forter is the leader in e-commerce fraud prevention, processing over $200 billion in online commerce transactions and protecting over 750 million consumers globally from credit card fraud, account takeover, identity theft, and more. The company's identity-based fraud prevention solution detects fraudulent activity in real-time, throughout all online consumer experiences.
Forter's integrated fraud prevention platform is powered by its rapidly growing Global Merchant Network, underpinned by predictive fraud research and modeling, and the ability for customers to tailor the platform for their specific needs. As a result, Forter is trusted by Fortune 500 companies to deliver exceptional accuracy, a smoother user experience, and elevated sales at a much lower cost.