Infor has announced the acquisition of Lighthouse Systems Limited, a UK based Manufacturing Execution System (MES) software vendor. Infor did not disclose the terms of the deal. The book value of Lighthouse Systems was £4.25 million as of 30 June 2021. Infor is likely to have paid a multiple of that value.
Lighthouse Systems provides the Shopfloor-Online MES/MOM solution, which is recognised as a leader in the industry, notably in the 2020 Gartner Peer Insights 'Voice of the Customer': Manufacturing Execution Systems.
Shopfloor-Online supports the entire manufacturing process, including production, quality, inventory and logistics management and traceability. It also supports maintenance operations and enterprise asset management.
Lighthouse Systems MES already has customers in aerospace, automotive, building & construction, electronics, food & beverages, sustainable energy, machinery and equipment, medical devices, packaging/FMCG, pharma & life sciences and plastics & rubber. The solution is used across more than 500 sites in 45 countries in 15 languages.
There is a good crossover with Infor across most of these industries. Infor is looking to offer manufacturing customers a complete out of the box ERP+MES solution. The result should reduce time to value for those customers. Existing customers include well-known brands such as  Formica, Sunpower, Nissan, GTECH and John Cotton. Of these, GTECH is one of several joint customers.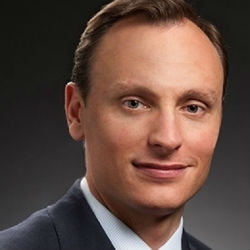 Infor CEO Kevin Samuelson. "MES solutions are critical for manufacturing organizations that want to ensure data consistency and real-time visibility across all plant operations. Integrating these capabilities with our industry-specific ERP systems will help us deliver even more powerful solutions to manufacturing organizations, as they look to digitize their operations and grow their businesses."
MES at Infor
Enterprise Times spoke to Uma Welingkar, head of product at Infor, about the acquisition and its importance to Infor and customers.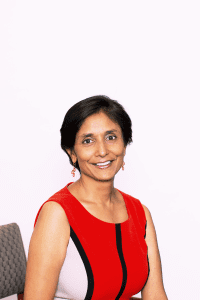 Why acquire rather than partner with Lighthouse
"One of the reasons we acquired them is because our customers expect 24×7 operations, for their critical needs, especially in the manufacturing both discrete and process. Having an integrated solution from ERP with MES is what our customers expect from us. That was the reason we decided acquisition makes more sense, rather than a partnership."
What difference will it make to Infor?
"It made us even more competitive, especially with digitization and automation, that 24×7 is key, especially with Cloud ERP. Customers do need that seamless shopfloor operation. For us, it makes a big impact, not just for us, but for our customers as well. Having it as part of the Infor ecosystem allows us to have that focus, with our roadmap as well."
That ability to control the roadmap will allow Infor to tightly integrate the MES solution end to end over the next year, which is one ambition Welingkar has for the product. In time, it will move the solution onto a multi-tenant AWS, but that is a future roadmap item. It is currently available as a hosted single-tenant solution on both AWS and Azure.
Initially, Lighthouse will be an independent business unit, according to Welingkar, with the three founders Tim and Paul Barber and Garry Marshall remaining in place as part of the Infor MES leadership team. Over time, as the integration becomes deeper, the development and sales team will merge with the larger, relevant Infor teams.
Existing customers
Infor will also continue to support existing customers of FORCAN, the current MES solution that Infor uses and will offer Lighthouse as a choice moving forward. For Lighthouse customers, Welingkar was even more explicit, saying: "We would continue to support the other integrations, using the open API integration that allows us to support not just Infor ERPs, but the other ERPs as well. That will continue as we move forward."
On EAM
Having just sold one EAM solution, Infor is buying another. There are good reasons, though, with Welingkar explaining, "It's a completely different base, EAM supported oil & gas and asset-intensive industries. What we're really looking at here is providing that 24×7 shop floor operations, so a lot different than EAM did for us."
Enterprise Times: What does this mean
Welingkar did not comment on why Infor did not buy FORCAN; there could have been several reasons. However, in Lighthouse, it has acquired a MES solution with virtually the same industry footprint as Infor in the discreet and manufacturings industries. Even those where Infor does not have a keen focus, such as Pharma and Chemical, it now has a more viable solution, and the partnership may enable it to get a stronger foothold.
A first glance, this appears to be a good acquisition. It is one that will help Infor offer a complete solution to manufacturers. Ultimately it will deliver an end to end MES+ERP solution, easy to deploy and delivers benefits to customers quickly. That integration may take a while and the migration to a multi-tenant solution even longer. However, if Infor can achieve that, without losing too much of the development and industry experience that the Lighthouse team has, this could become a very successful acquisition.