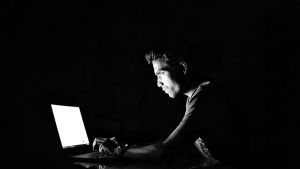 HelpSystems has made two more acquisitions to widen its product portfolio. It has acquired PhishLabs and Digital Guardian, both for undisclosed sums. This brings the total number of acquisitions in 2021 to six, two more than in 2020. It will be interesting to see if this marks a pause in the companies appetite for new businesses.
Both products fit well into the existing portfolio and will add new capabilities to HelpSystems offerings. They will also remain as separate products, at least for the time being. It will be interesting to see how long that continues. There comes the point in any acquisition strategy where integrating products makes more sense than acquiring new ones.
Commenting on the Digital Guardian acquisition, Kate Bolseth, CEO, HelpSystems, said: "Our global customers look to us to provide them with powerful solutions and services to support all of their cybersecurity needs, and the data protection expertise the Digital Guardian team brings to HelpSystems is second to none.
"As the threat landscape grows and organizations struggle to keep up, the ability for teams to offload deployments as well as the ongoing risk and responsibility to experts is invaluable. We are thrilled to welcome the Digital Guardian team into the HelpSystems family."
Enterprise Times talked with Mike Devine, CMO at HelpSystems, and John Grancarich, Vice President of Product Strategy at HelpSystems, about the announcements.
Product or market share?
The PhishLabs acquisition comes on the heels of the Agari acquisition back in May. Both focus on email security. Enterprise Times asked if this was about capability or market share?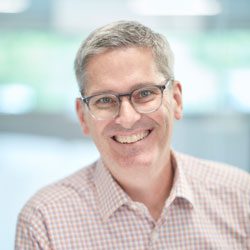 Devine replied, "When we decide to acquire a company, it's the result of analysis we do. Here's something that we think is a little bit of a gap in our portfolio." Interestingly, Devine also said it is about responding to customers and deciding if HelpSystems could easily add that capability.
Devine continued: "Oftentimes, the best approach is to go acquire something because it's tried and true. In this case, with both PhishLabs and Digital Guardian, we had areas that we thought we couldn't really serve, and they do incredibly well."
Grancarich also commented, saying: "There's the individual product capabilities that we that we are focused on, and we've been steadily investing in acquisitions and building."
Another challenge with a wide product portfolio is how do you present it to customers. Is it a set of individual solutions? Are they complementary to each other? Are they integrated closely into a platform?
Grancarich sees the platform as the ultimate goal. He commented. "What you're going to see from us over time is we will take these individual products and begin to unify them into a common platform experience. So Digital Guardian, Endpoint DLP, is fantastic at what it does, and that's going to plug a major gap for us. But then, when you come to this platform experience, it's another avenue of growth for us. It's also a value delivery that we can bring to the customer."
Do customers want Best of Breed or a platform?
According to Grancarich, the pendulum between platform and best of breed has swung to the latter. He said: "Right now, the pendulum is very much in the direction of these individual, best of breed solutions from different organisations. What we're trying to do is swing the pendulum back."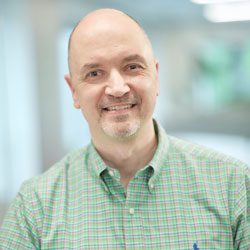 One way of pitching that to customers is that a platform can simplify the environment. When talking to customers, Grancarich says HelpSystems is saying, "Working together, we're going to be able to reduce your operational overhead and reduce some of that product fragmentation. We're also going to save your time in your licencing procurement process, one support team, one training regimen."
The rise of the API has made integration easier. It allows customers to integrate products from different vendors. Even with a platform play, customers are likely to want solutions that HelpSystems doesn't have or use products they trust more. Where is that API story? And where's that integration plan?
Grancarich replied: "That API story is part of the platform strategy as we build what I would call a more open platform. We are going to optimise the integration and experience with HelpSystems products. We recognise that best of breed is part of how companies operate today. So we need to be able to interoperate with other solutions that are out there, whether they're offensive security, defensive security, data security, ticketing systems, etc.
"The API strategy fits into the platform piece because that's where it makes the most sense. As a product organisation, we have to make choices about where we're going to invest those resources for us. We think that the future is in the platform side of the business and creating that unified experience. So we'll focus there from the API perspective."
Where will Digital Guardian sit?
Bringing Digital Guardian into the same product group that already has Titus and Boldon James seems to create a lot of overlap. Will they continue as separate products or become a single integrated solution?
Grancarich responded: "While Digital Guardian does offer data classification, for us, the real crown jewel here is the Endpoint DLP. It plugs a big gap for us and allows our customers to find, understand and protect sensitive data, whether it's from a breach or an exfiltration scenario. It also fits into the multi-platform story, Windows Mac, Linux, we've got the endpoint piece, they've got the network piece, there's a cloud piece.
"From a data classification perspective. I'll step out of Digital Guardian for a second with Titus and Boldon James. What we're working on there is a convergence strategy. We've got the number one and number two players in data classification as part of HelpSystems. Now, as we've taken a step back and looked at both of those products, each has strengths and weaknesses.
"The beautiful part is that they're actually quite complementary. We'll be able to figure out a way to bring those together over time, so it'll start with interoperability, then we'll move towards convergence and integration over time. It's not that Digital Guardians data classification won't play a role, but in the strategic stack ranking of things, it's Endpoint DLP that gets the gold medal here for them."
But how will that work for customers?
Most organisations know that they have unique data sitting on the endpoint that isn't properly backed up or duplicated elsewhere. It's a battle we lost a long time ago. Some of the worst offenders are execs, especially those who travel a lot.
Grancarich sees part of the problem as being technology. He said: "Our experience has been we see a lot of executive teams that are not using the same devices as other parts of the organisation. We'll see organisations that are standardised on a Microsoft Windows environment, and then all the executives are using MAC's, and they're basically on Apple."
But how do you solve this?
Grancarich replied: "You have to recognise that security will never be perfect, but it starts with understanding what the technology landscape is like. The other element of it DLP implementations historically, don't have the greatest record. They're complex, they're expensive, they're difficult."
What does Digital Guardian do about that?
"Part of it is this is truly a cloud-based solution. It's not going to require the same large numbers of data centre servers. It'll need fewer people, and it's less resource-intensive using the cloud-native multi-tenant approach. Nothing is perfect, but it moves the ball forward, makes it simpler, provides more scale, it provides more flexibility.
Part of what HelpSystems is focused on is customer awareness of where those assets are and their value. With that comes a greater understanding of risk, which becomes the start point for building a DLP strategy. Importantly, Grancarich says: "It's not just about throwing tools and technology at the problem. It's about defining the problem and then breaking it down into smaller pieces to prioritise."
Enterprise Times: What does this mean?
These are two good acquisitions for HelpSystems, and both bring new capabilities to the platform. Importantly, they are also coming at a time when HelpSystems is planning a wider and more integrated platform. While both products will run independently for a while, there does appear to be plans for greater integration.
The challenge for HelpSystems now is to decide, does it have all the elements it needs for its platforms? If not, will it seek more acquisitions that bring a larger integration challenge or write the missing pieces themselves? Only time will tell.