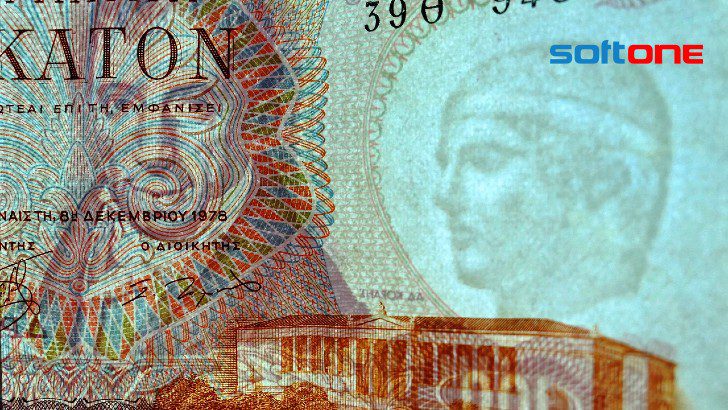 The ownership of the SoftOne group has changed significantly. Co-founders G Karatzikos, D Valachi, N Areniki and S Voglitsi have sold their stake (45%) to an international investment group led by Franck Cohen. Cohen is a veteran of the software industry. He has spent ten years at SAP and two years at Lawson Software (now Infor). He is currently either an advisor or on the board of several software companies, including Workday, UiPath, SUSE and Antuit.AI.
Cohen leads the international investment group funding the investment, but the company is not named. Marco Veremis, the co-founder and Executive chairman, also participated. However, SoftOne is not listed in the portfolio of Big Pi Ventures, where Veremis is a partner (as of publishing).
Franck Cohen said: "SoftOne is considered by many to be the market leader in ERP business software, and we believe the company has significant growth prospects. The ERP market continues to see strong growth internationally due to the growing needs of businesses to enhance efficiency and transparency, coupled with the growing adoption of cloud-based solutions.
"We believe that the flexible, innovative and high-quality products of SoftOne place it in a strong position to make the most of these opportunities, and we are particularly pleased to work as investors with the Olympia Group to support the new stage of development in which company ". (Source NewMoney.gr)
Board changes
Olympia Group and Antonis Kyriazis maintain their share capital of the company and their position in the Board of Directors. Karatzikos, Valachis and Arenikis will resign their position as SoftOne Board Directors.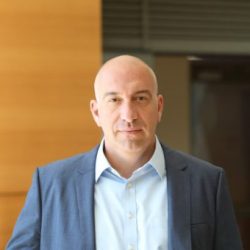 Panos Martinis, CEO of SoftOne Group, commented: "This investment makes us proud, because it is a recognition of SoftOne'S commercial success and product strategy by established and long-term focused technology investors.
"At the same time, Marco Veremis and Franck Cohen, along with Antonis Kyriazis, Olympia Group and our new investors are the most suitable partners to support our growth strategy and promotion of innovative digital enterprise solutions in Greece and other key international markets. SoftOne'S family is growing stronger and lays the foundations to maintain its leadership in business software, for many years to come".
This change may have been some time in the making. It puts a new light on the recent senior management changes. Those saw Antonis Kyriazis, long term CEO of SoftOne become Executive Chairman. He retains his position.
Kryriazis stated, "We welcome the new era of SoftOne Group. We extend our thanks to the founders and shareholders, G Karatzikos, D Valachis, N Arenikis and S Voglitsis, for their contribution in driving SoftOne to become one of the leading technology companies, as well as for their partnership in the smooth transition of the company to the new era.
"We are looking forward to a close, long-term and fruitful partnership with the new investors. The main priority of this partnership is to create even stronger growth prospects and maintain the leading position of our Group."
Enterprise Times: What does this mean
SoftOne has ambitions beyond Greece. It has a solid foothold in the surrounding region and attempted to break into the UK market in 2020 with limited success. It now has advisors, in Cohen and Veremis, who have lead organisations to international success.
Will SoftOne continue its expansion across Europe, or will it target the UK and the US? In Europe, Visma is rapidly expanding towards its sphere of influence, but the UK is a very competitive market. It will be fascinating to watch in the coming months.