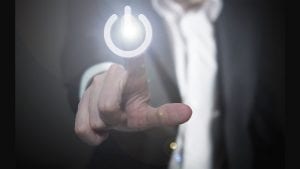 SoftOne Technologies S.A. is to launch its ERP and CRM solutions in the UK. It is partnering with Smart Cloud Software as its first UK partner. Smart Cloud Software has more than 20 years experience in business software and is already a partner of MRPeasy, Pipedrive CRM and Comgen eCommerce software.
SoftOne is part of the €2.1bn Olympia Group, and its ERP solution has a strong presence in the SME market in Central Eastern Europe. It boasts more than 130,000 end users in more than 20,000 organisations. The company has offices in Greece, Romania, Cyprus and Bulgaria with partnerships in other countries. The software is available in English, Bulgarian, Romanian, Serbian, Russian and Turkish. Customers include brands such as PWC, Ernst & Young, Danone, Loux, and Green Cola Hellas.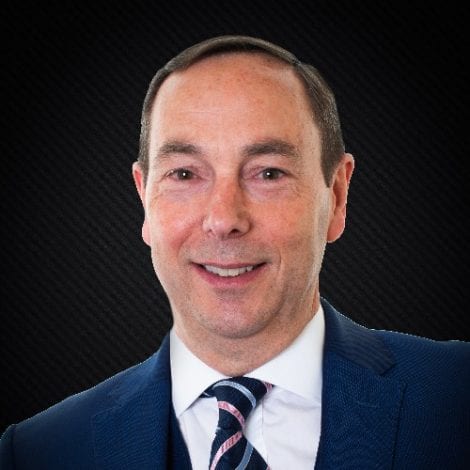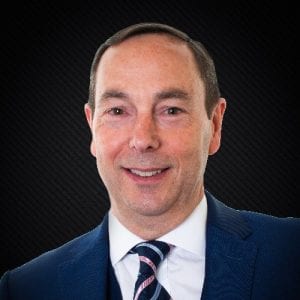 Smart Cloud Software will complete localisation of its products in the UK. This will include the setup and testing for Making Tax Digital and other financial reporting, according to Richard Duff, Consultant, Smart Cloud Software. Enterprise Times also asked Duff some further questions about the launch.
What are the Soft1 solutions
SoftOne offers three separate solutions, ERP, CRM and Sales automation. The ERP solution is available on-premises, hosted or as a multi-tenant cloud solution within a Microsoft Azure data centre. Modules included within the SoftOne ERP Series 5 solution include
Financial Management
Production
Commercial Operations
Project Management
CRM
Inventory
Reporting
Role-based mobile application
Payroll (not yet available in the UK)
The solution also provides a flexible platform that allows customisation of the application. Targeted primarily at the SME market it is capable of scaling to Enterprise proportions. SoftOne targets the Manufacturing, Wholesale and Distribution, Services and Retail industries. It has more than 3,500 SaaS installations and uses APIs to integrate with Microsoft Flow, WMS, eCommerce and online banking applications. Pricing is available on request.
SoftOne Cloud CRM is available on Microsoft Azure and provides marketing, sales and sales operations functionality. It comes in two versions; CRM Express from €34 per month and CRM Business from €75 per user per month. SoftOne SFA is a mobile sales enablement solution available on Google Play.
Why now, why the UK?
George Koulogiannis, International Business Development Executive Director at SoftOne, commenting about the launch said "Strong partnerships are an integral part of our expansion strategy into high-performing international markets such as the UK. We are delighted to be partnering with Smart Cloud Software to deliver UK based SME's, top-quality business software solutions and services. Smart Cloud Software's market expertise and services portfolio, complement SoftOne's solutions, assisting organisations in the UK to realise the full value proposition of digital transformation through innovative cloud business software and advanced enterprise mobility solutions. "
Smart Cloud Software is only a small company. Enterprise Times asked Duff whether this is the first of several new partners in the UK and if Smart Cloud Software is acting as the distributor. Duff answered: "Smart Cloud Software is the first channel partner in the UK and we have options to bring on more partners to work with us in the UK."
Commenting on the partnership, Sara Duff, Sales and Marketing Director at Smart Cloud Software, added, "We are delighted to be working alongside SoftOne, one of Europe's most dynamic and fastest-growing software vendors in the development of cloud-based ERP and CRM solutions. In the current COVID-19 climate, more than ever before, all businesses are under intense pressure to streamline their operations, reduce costs and respond dynamically to ever-changing market conditions. We are confident that the SoftOne applications will enable them to meet these challenges and are excited about demonstrating the software."
What is Smart Cloud Software offering
Is Smart Cloud Software selling the whole SoftOne suite of products? Richard Duff answered: "Yes selling all three offerings CRM ERP and SFA"
What about the different deployment options?
"We are providing all solutions including on-premise and hosted – the technology makes it very easy to move between each solution."
Duff confirmed that there are no UK customers yet. This is surprising, as one might have expected some companies that SoftOne provides software to in other countries might have offices in the UK. Which industry sectors are SoftOne targeting in the UK?
Duff commented that it is: "Focusing on Retail, logistics/Distribution and Production. We are targeting the mid-size business where they would normally look at NetSuite or SAP Business One"
These are lofty ambitions but Duff is looking to invest in marketing with the support of SoftOne in the UK. It will be interesting to see how quickly they can gain a customer base.
Enterprise Times: What does this mean
Traditionally software in the UK is often either homegrown or come from the larger US market. SoftOne may well buck that trend. It already understands the challenges of internationalisation. With a UK partner helping it to localise for the UK market it may provide a competitive alternative to some of the major players. It is likely to come up against companies like Priority Software as well as those mentioned by Duff. Smart Cloud Software will also have to spend its marketing pounds wisely if it is to gain market share in the UK.
This is a huge opportunity for Smart Cloud Software. However, it is one that it will need to invest in. It also needs to gather more partners to the network and more consultants to scale the business in the way that SoftOne has already achieved in other countries. The intriguing question for SoftOne is whether it sees the UK as a potential bridgehead into the US. If it can gain a customer base in the UK, will it look to expand to the USA? Or perhaps other English speaking nations in due course?